'Natural Selection' Art Exhibition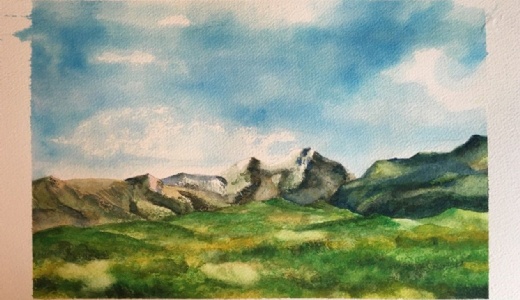 'Natural Selection' Art Exhibition Visitor Registration
To celebrate the work of professionally acclaimed local artists, Marlborough House School pupils and some very talented members of staff, hosted an exciting new public art exhibition entitled 'Natural Selection' from 11th-15th May 2018. You can read our exhibiting artists' profiles here, but first, here's a bit of background ...
The 'Natural Selection' exhibition was the brainchild of our Head of Art, Sue Fields who not only designs a broad and challenging art curriculum for the school, but is also a professional, practising artist in her own right. By harnessing a broad range of expertise across her professional network, Mrs Fields assembled a high profile roster of highly acclaimed local artists working across a rich and diverse selection of mediums. From potters to quilt makers, ceramists to sculptors and and seductive watercolourists to vibrant oils painters, professional local artists were very well represented in a visual feast of work, inspired exclusively by the natural world around us.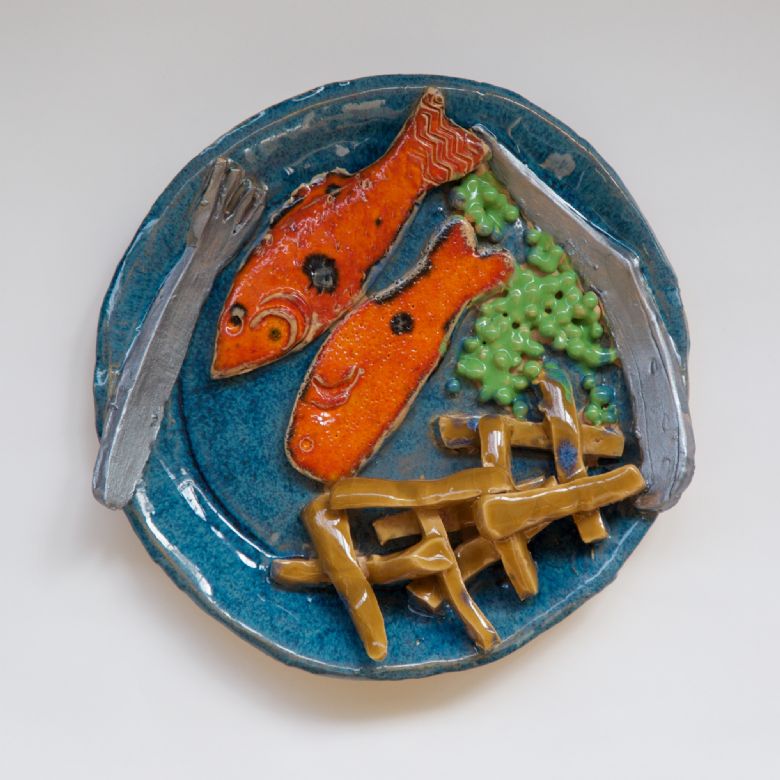 This exhibition was however, as much about making art as it is about its appreciation. By exhibiting professional artists alongside talented Marlborough House School pupils and staff, we were able to bring together emerging as well as established artists. At the time of the exhibition, out of 1700 other entrants, one of our exhibiting Year 7 pupils had already been shortlisted for her work in the category for Secondary School age artists at this year's Turner Contemporary's Portfolio Competition .
There was a private viewing on Thursday night to enable visitors to meet the artists and have the opportunity to purchase work both from our professional artists as well as from a collaborative piece created by Marlborough House School pupils. Artists made a donation out of proceeds from sales towards funding a practical art workshop later in the summer for pupils from both Marlborough House and the local primary school.
We look forward to seeing what all of our artists produce over the coming year, and to putting together a new exhibition to celebrate their work once again.
Professional Artists' Profiles
Alison Olorunsola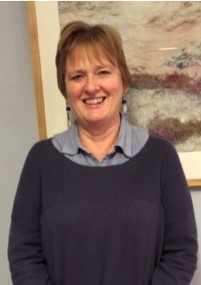 I love coastlines, especially the west coast of Scotland, but increasingly enjoy local Kentish scenes. I have chosen to 'paint' with textiles. I have been felting landscapes since 2010 combining both wet felting and needlefelting techniques. The base is wool to which I add other textures such as silk and linen. I have been experimenting with textile collage dyeing my own cloth.
Andrew John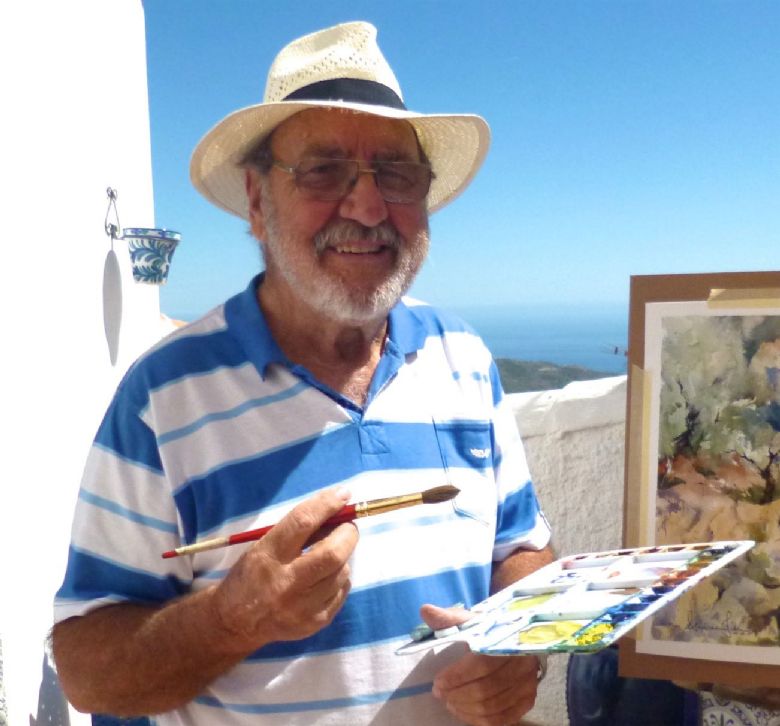 Andrew was born a few miles away in Eastbourne - a few days before the outbreak of WW2.
After education in Eastbourne and London and a few exciting years working abroad in Canada, Andrew settled back in Sussex where, by a stroke of good fortune, he began to establish himself as a painter. His favoured medium has always been watercolour, when used in a pure, free and impressionist style. His favoured method has always been to paint whenever possible, "en plein air" out-of-doors. He believes there are few pastimes that can compare with the hobby of painting this way, especially when the weather is fine and in the company of like-minded friends.
These rural parts and coastal areas of England, around his home of over half a century, have rated high amongst his favourite places of work.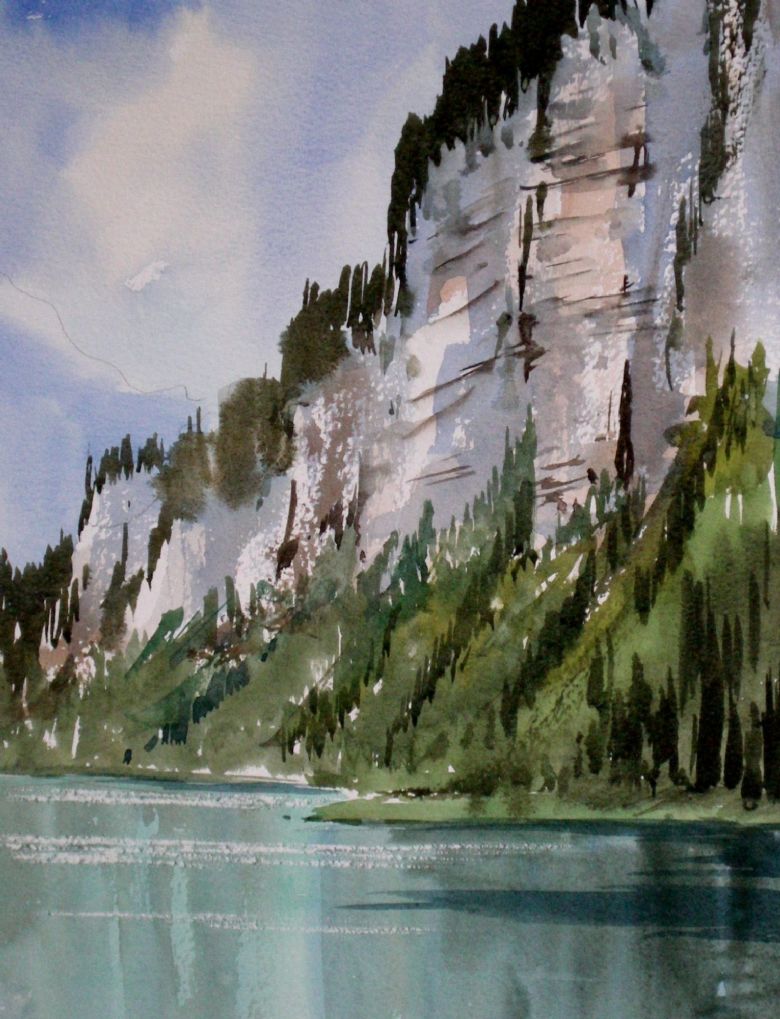 His paintings have been exhibited and sold in many major galleries throughout Europe and North America (including The Royal Societies in London) and have been reproduced in various forms to include: greetings cards, magazines, books, fine art prints and CD covers. He has written articles and illustrated his painting methods for popular painting magazines and has produced many hours of tutorial CD/videos. He has been a regular lecturer and demonstrator at Painting Societies, Art and F.E. Colleges, Art Groups and Art workshops, mostly but not exclusively in U.K. He has appeared on several U.K. T.V. Art related programmes.
1970-2006. He owned and operated Penns Gallery in Eastbourne for over thirty-five years. This highly regarded Fine Art Gallery specialised in quality works by top watercolour artists, representing mostly members of The Royal Institute of Painters in Watercolour with whom he had close affiliations.
1980 - 1990. He was The Director of Art at St. Andrew's School in Eastbourne. Populated by 400 young enthusiastic students. This was for Andrew a very happy and life changing decade that much inspired his future painting and teaching career.
1990 - 2010. Leaving full-time education, he and his wife operated their own adult Art School, Andrew, introducing and teaching the art and joys of watercolour to adult leisure painters who came on residential visits to his studio from far and wide. Andrew's popular and on-going painting holiday programme (paintingholidays.com) evolved from this and many beautiful locations from most countries in Europe were visited, painted and enjoyed by his student groups. His book, "Watercolour Journey", published in 2009 illustrates and documents much of this history.
2010 - present day. His popular Painting Holiday weeks continue each year in early summer but are now limited to the reliable warm sunshine areas of Southern Spain.
Andrew, in robust health, continues his passion for watercolour painting and teaching.
Baljit Balrow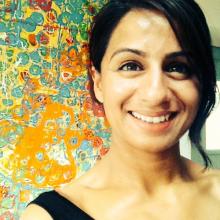 I admire those who can articulate words to allow someone to visualise their imagination. For me, it is the language of colour and markings. I challenge the relationship between colours to describe an atmosphere, a story or an intense feeling. I overlap paints; scrape through to reveal another pigment or place colours beside each other. I dissect pigments until they are barely there, to expand my palette, I challenge viscosity and I layer a single colour until it injects you with its luminosity. When I paint, I just dive in, nothing is planned, but everything is done deliberately until the feeling I want to convey on that canvas has been reached.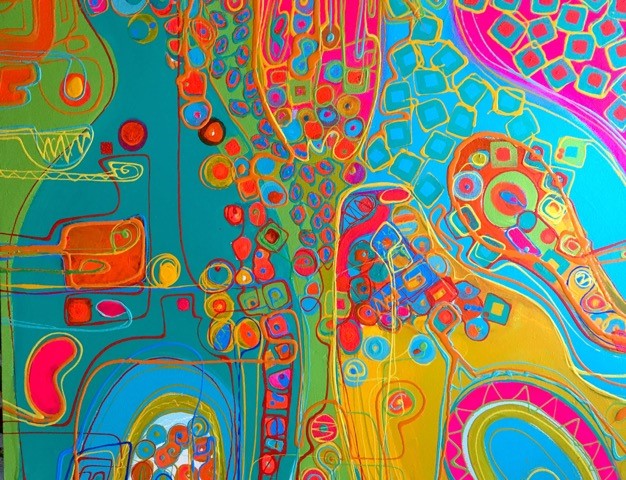 Emma Dove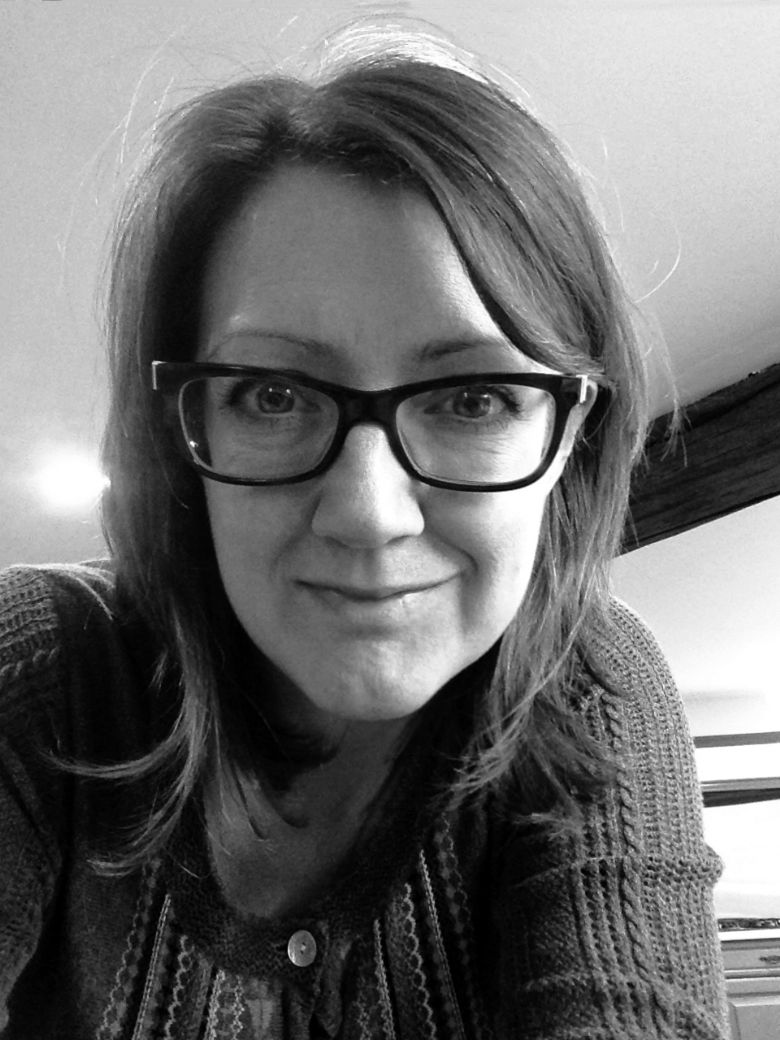 My background is in design and I have lived in Kent for over 25 years. I am married with two young boys and when I'm not painting I enjoy playing the piano and occasionally find time for a short run.
I am inspired by natural themes, patterns and shapes and am often drawn to landscapes, water and interesting skies. Working from sketches, photographs and found objects I produce paintings and prints in my studio at home in Kingsnorth. I enjoy the challenge of capturing the essence of what I have seen or felt, and love experimenting with texture and layers of colour to add detail, drama and impact.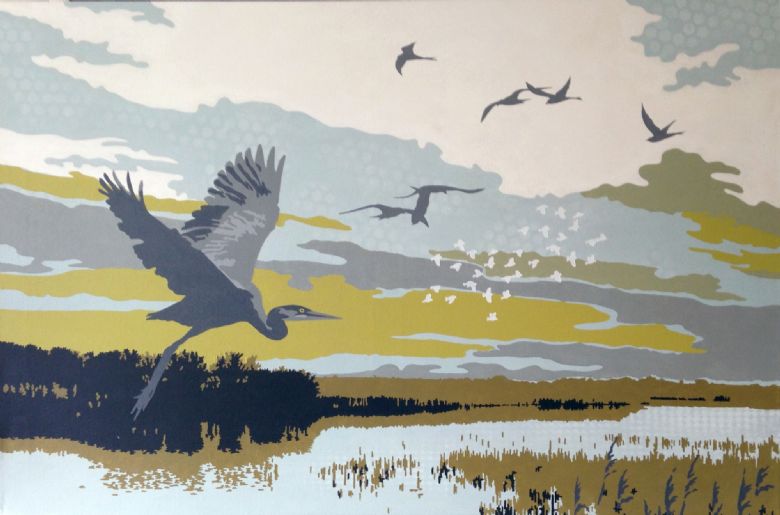 Felicity Flutter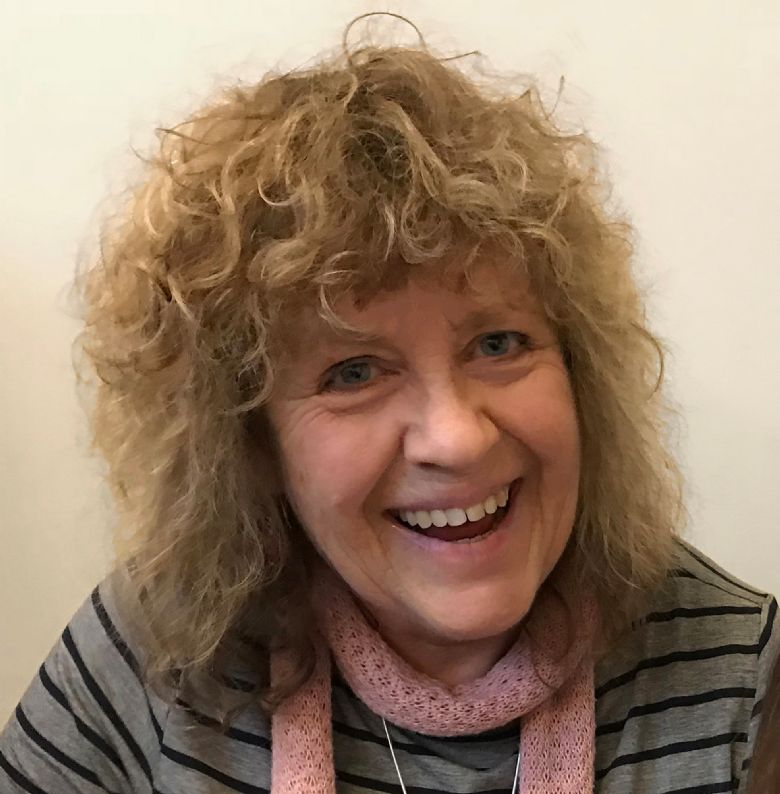 Recent work has seascape themes mixing artistic license with realism in pencil and watercolour. I aim to choose subject matter which challenges me as an artist always using drawing as my starting point.
I often draw on photography and sketches as a starting point for my paintings, 'designing' the picture from a number of different images.
Getting out and about with my sketchbook is very important to me so that I was pleased to become a full member of The Society of Graphic Fine Arts - a London Drawing Society, recently.
I build up layers of watercolour paint, starting with washes and finishing with a dry brush or natural sponge to create more random marks or I work in mixed media combining pencil drawing with watercolour.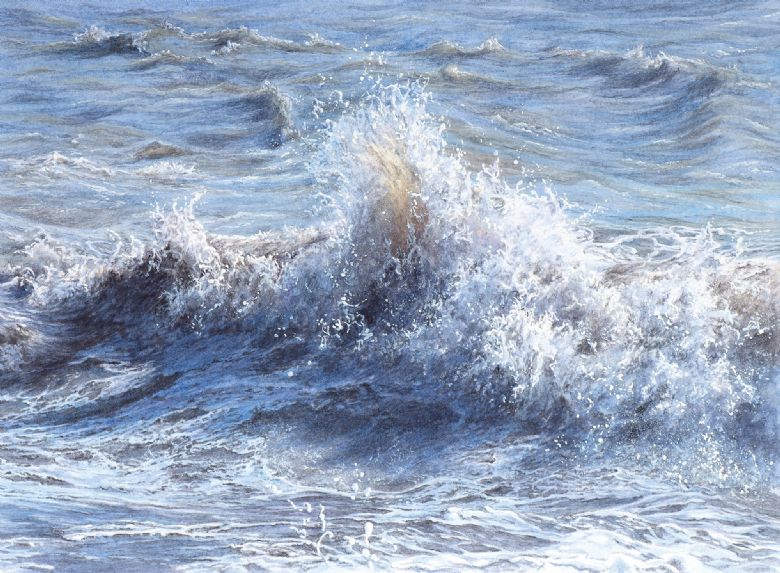 Gill Bridgestock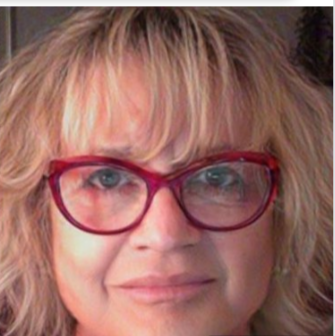 Gill works with abstract conceptual forms that are hugely influenced by the sea and the natural world. She interprets the rough and smooth textures of rock pools, riverbeds and the movement of water which is of constant fascination to her. Gill's sculptural pieces represent a suggestion of a captured movement, a flowing form stretching or curling.
She works in two ways, with pewter in its molten state that is worked quickly then it is further worked extensively once cool to achieve its final appearance.
Her more sculptural pieces are made using pewter sheet, silver or copper to capture movement of the piece which is achieved using traditional silversmithing tools and techniques including the relatively new technique known as fold-forming.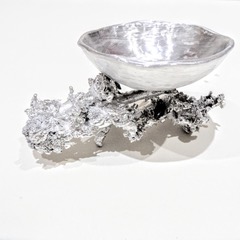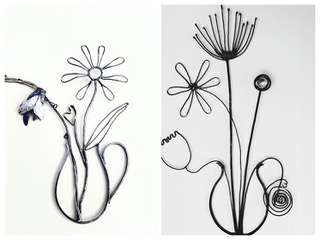 Kate Nash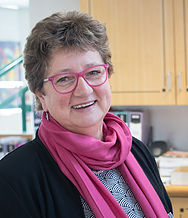 All of Kate's jewellery is made out of 925 silver and is hand crafted in her workshop in Kent. Kate sometimes incorporates small amounts of gold, glass beads and enamel and will occasionally use and recycle old pieces of jewellery. Most of her pieces are hallmarked with both the 925 silver mark and her personal CFN mark.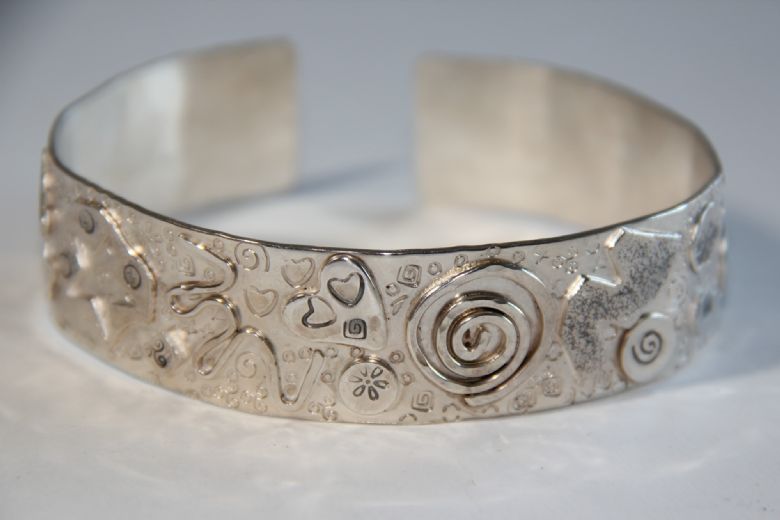 Kaye Hodges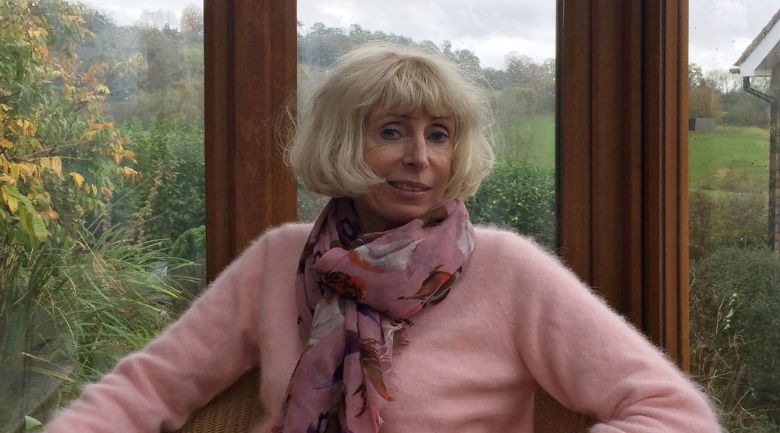 Kaye studied Illustration at the University of Wales (Gwent College of Art) and went on to work as a freelance illustrator with the leading London-based illustration agency Artist Partners, on commissions for books, magazines and advertising, including a number of children's books.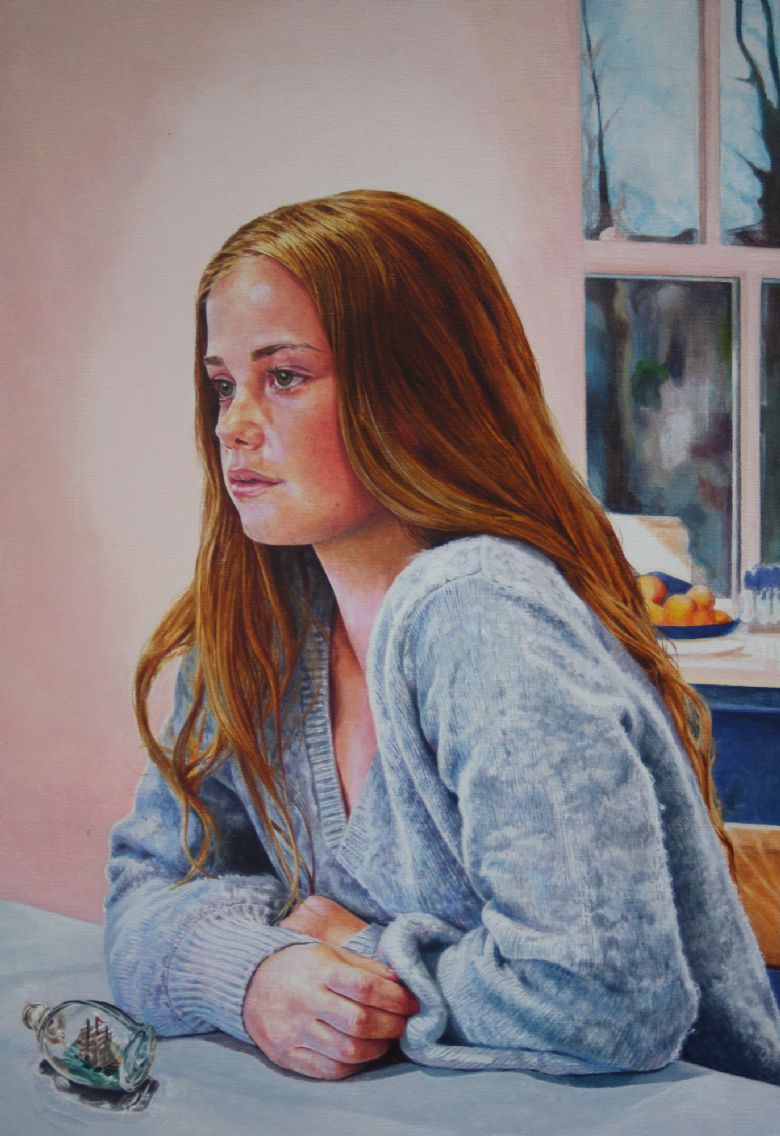 Her work has appeared in local and national exhibitions and has been included on three occasions in the National Portrait Gallery Portrait Award (1981, 1984 and 2010). Her work was also selected for the Daily Mail 'Not the Turner Prize' exhibition of figurative painting at the Mall Galleries, London, and in 2017 she took part in the Sky Arts Portrait Artist of the Year competition.
Kaye is an Associate Member of the SGFA (Society of Graphic Fine Arts, The Drawing Society).
She has worked on mural projects in hospitals, schools, sports clubs and private homes in England, and in 2002 worked with theatre designer Will Bowen on sets for a production at the Royal Festival Hall, London.
Kaye teaches art at Cranbrook School
Louise BEll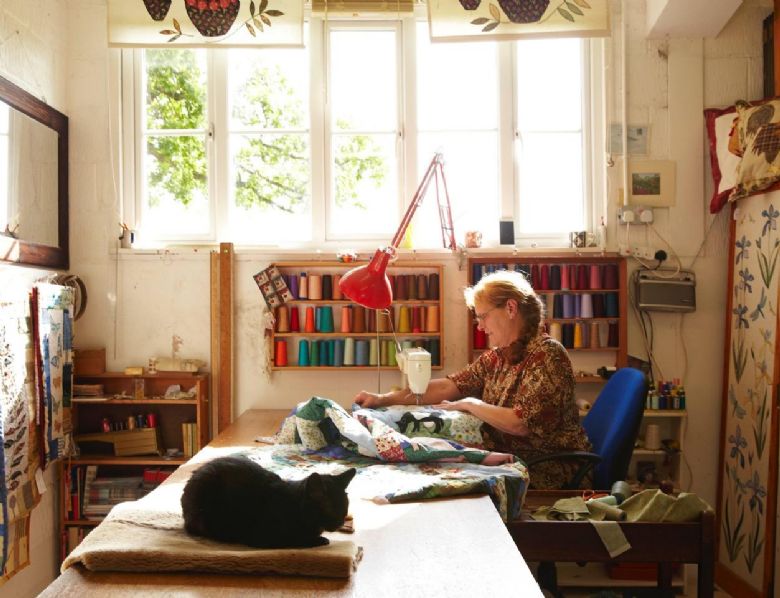 I make quilts for beds, chairs and walls in Liberty lawns for their rich and colourful designs, American cottons, silks and linens. My appliqué quilts and hangings are my own designs, my patchworks usually based on American block designs.
I particularly enjoy working to commission, discussing ideas and designs to make a quilt very personal - as pleasurable to own as it is for me to make.
The work I have on display is usually the starting point for commissions but I discuss ideas with customers, giving the opportunity to choose designs, patterns and fabrics and sometimes incorporating memory fabrics – snippets of children's clothes, fragments of wedding veil, favourite ties, table and tray cloths - whatever makes the quilt personal.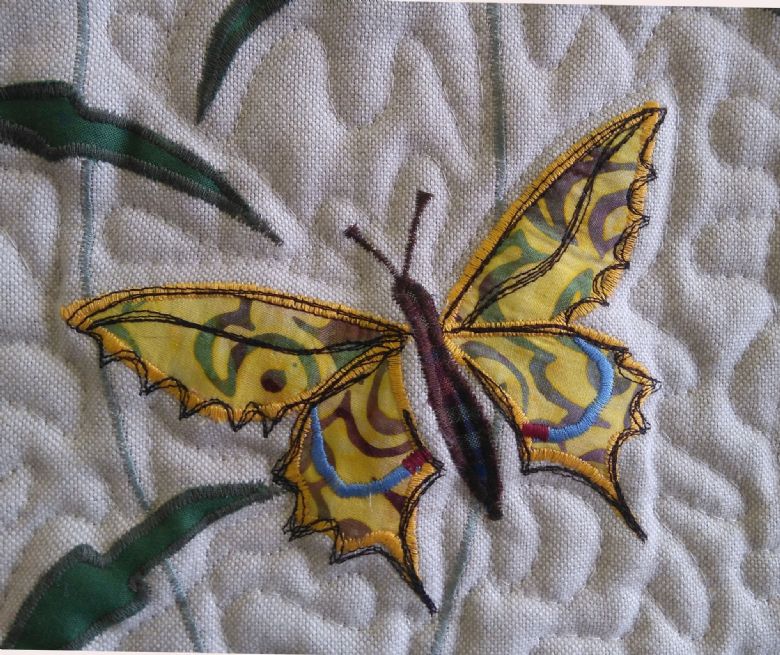 Moxy Child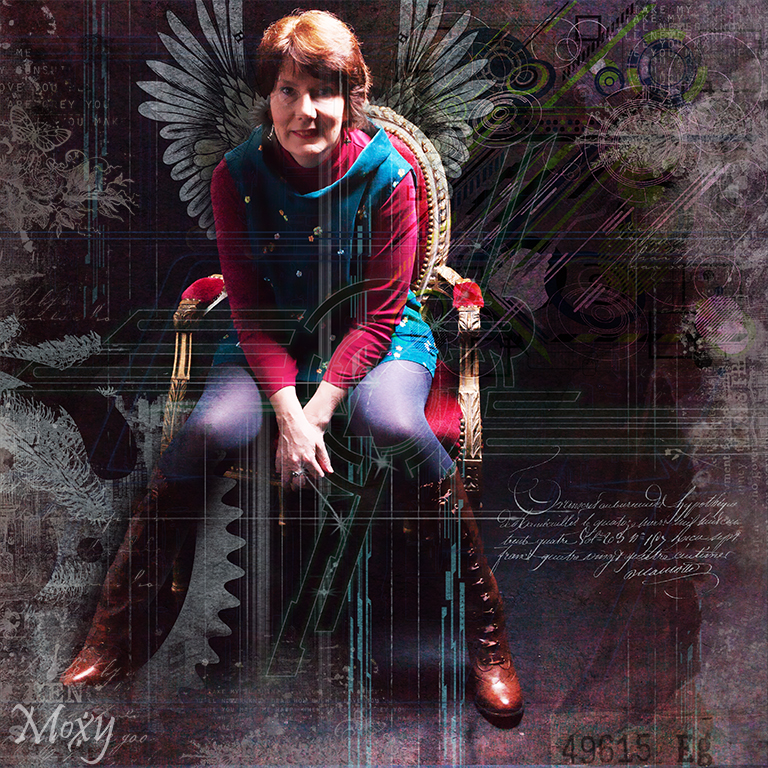 Moxy is a studio photographer inspired by light, who loves taking challenging and quirky images. Her imagination is fired by the infinite artistic possibilities presented by the techniques of digital art. She has embarked on an intense journey of discovery and creativity to explore the potential of combining hands-on studio shots with painstaking Photoshop techniques and her own imagination.
Moxy loves art where viewers have to seek the images within, discovering new elements each time. She wants to make people think and envisage their own story. Digital Art - worth a second glance. The more you look the more you see...
Polly Bennett

Polly's artistic practice involves various investigations into her surrounding landscape/environment in order to re-visualise an experience of her own, and represent an experience for the viewer.
Combining her interests of museology, science, and the surroundings she finds herself in, whether that's where she walks everyday or places she visits for the first time, she investigates the re-representation of things that are very familiar to her, along with surroundings that are still very unknown.
The natural world has always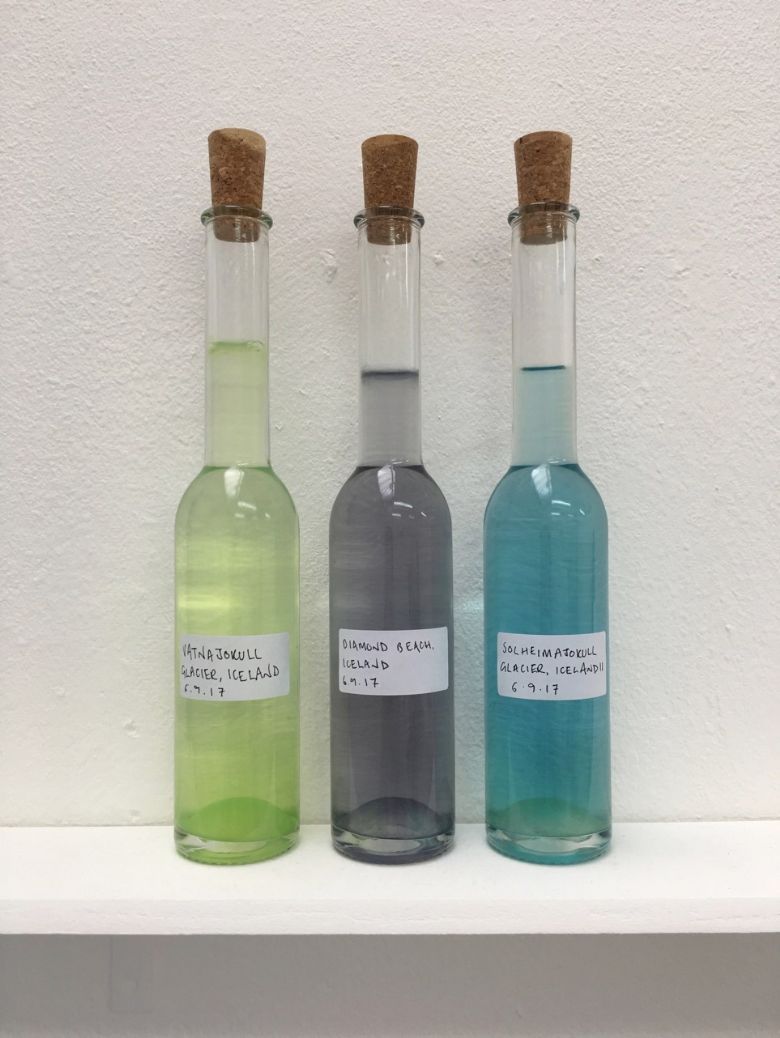 interested Polly, travelling a lot with her mother and this has thoroughly influenced her work. She spends a lot of her free time exploring her surroundings on walks, which she records in immediate formats like photos, sketches, maps, coordinates, rubbings etc., as she is fascinated by topography and how it differs around the world. Through these immediate responses she creates both two-dimensional and three-dimensional artwork, which tend to go through transformations, in order to trigger memories of her experiences.
Her current body of work is in response to her time in Iceland, which she is translating through various vessel formations. By moving away from, and deconstructing representational imagery of Iceland down to the landscape's basic elements she creates souvenir-like objects that represent Iceland through her memories of it.
Rowena McWilliams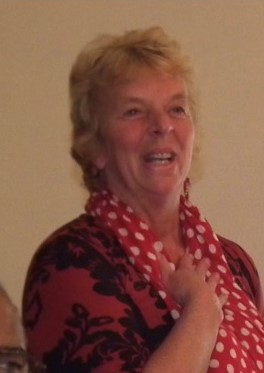 Inspired by landscape, poetry and words, I love working in oils and mixed media. Light, leaves and layers particularly appeal. Recent work has been about memories of particular places or times. My work often offers an emotional response to an event, experience or place.
After working at the Arts Council, I taught Art and English overseas and then worked as Head of Art at Marlborough House for fifteen years - a very special part of my life. I now teach and organise exhibitions at Smallhythe Studio, a small gallery just outside Tenterden.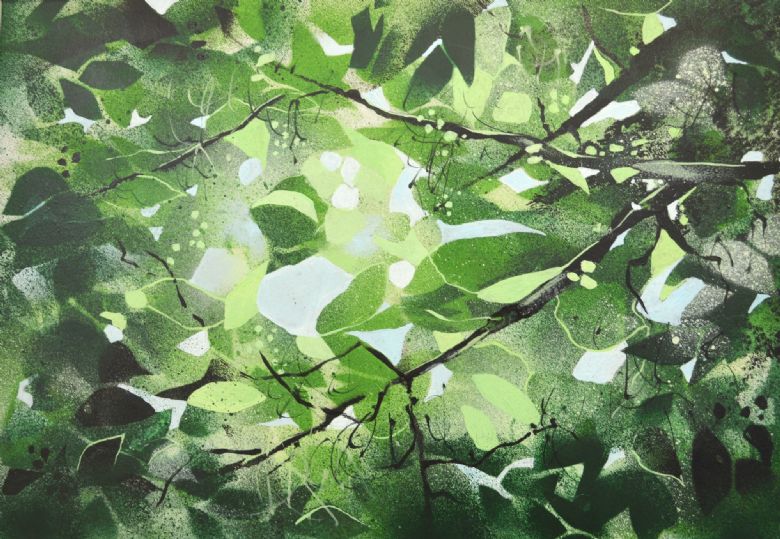 Sue Scullard

I started wood engraving on endgrain boxwood in 1980, whilst studying at the Royal College of Art, and since then have been making prints for illustration, commissions and for exhibition. Inspirations include landscape and architecture. I am fascinated by subjects which give me the opportunity to explore the textures and patterns which can be made with the various engraving tools.
I have been a member of the Society of Wood Engravers for 30 years, exhibiting every year, and in 2012 I was awarded the first Bewick Society prize. I am a member of the Sussex Guild and show engravings at selected craft events, I have taken part in group exhibitions such as the annual `Florum` botanical show, and also have work in several galleries throughout the country. I have demonstrated engraving at Art in Action and Craft in Focus events, and as a regular participant in South East Open Studios over the years.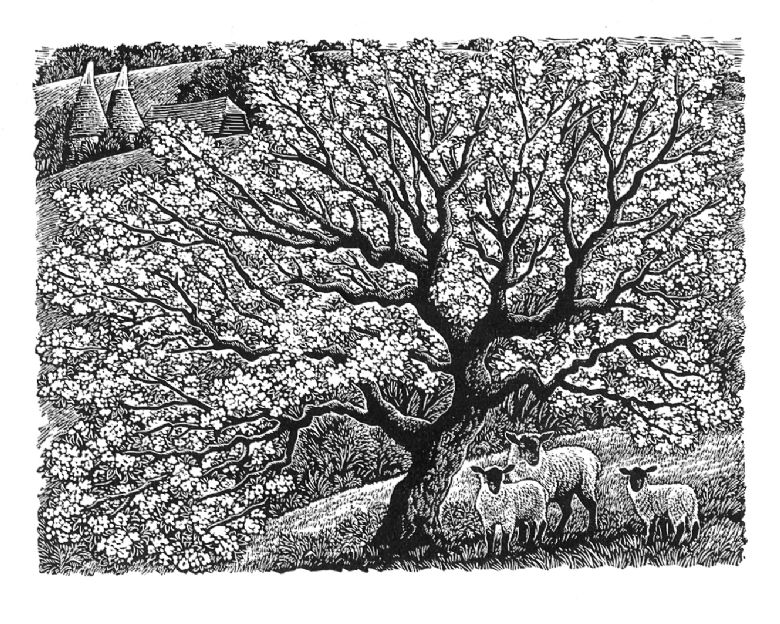 Vincent Matthews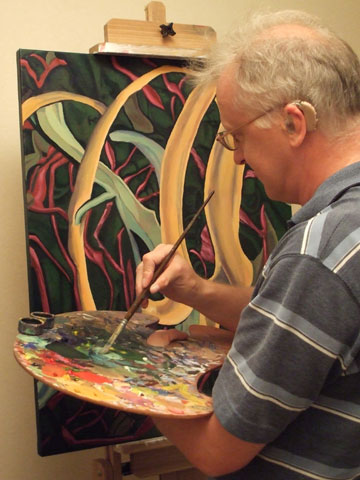 Drawing, features very much in all of Vincent's work and he likes to plein air (outdoors from life) sketch and to use this material for his pictures or to work directly from observation, interpreting what he sees with marks and space; with the principle of what one leaves out is as important as what one leaves in.
Although Vincent is a very versatile, multimedia artist, his work is largely etching with aquatint, intaglio engraving and drawing. His main inspiration is the area of Dungeness and Rye, with the local landscape now featuring much more in his drawings.
Vincent is on the council of the Society of Graphic Fine Art, which is the only national drawing society in the UK.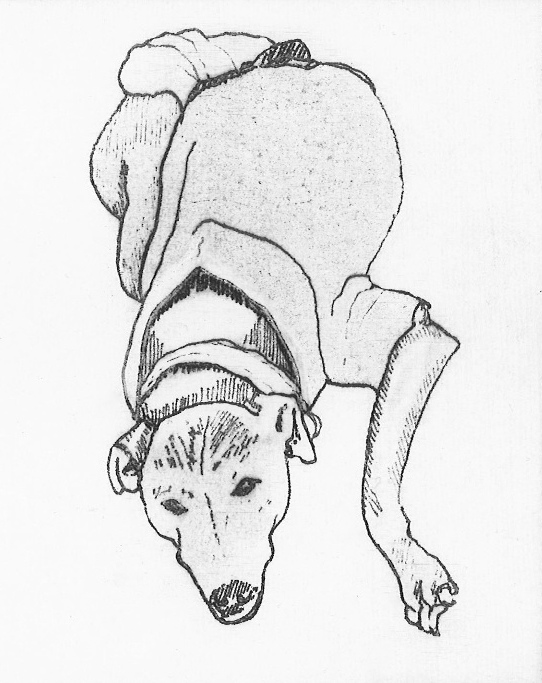 This exhibition gave MHS pupils a rare opportunity to 'experience' art as real artists do; to showcase their work to a wider audience and encourage them to further develop their artistic talents at school up to GCSE and A'Level. The aim was also to inspire them to imagine the many possibilities and rewards of a future career in the visual arts.

Head of Art, Sue Fields