Another Date for the Diary?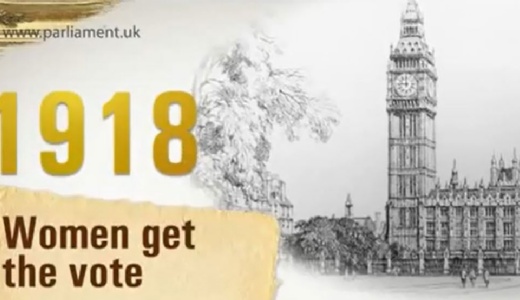 History teacher, Claire Searle asks if commemorations could sometimes be missed learning opportunities. ..
6th February 1918. It's not a date that stands out in the same way as 1066 or 1666 or even 'the eleventh hour of the eleventh day of the eleventh month'. Most of will have a general awareness that through the 19th century, more men were given the vote; and most of us will have a knowledge of the suffragette movement in the 20th century. However, in recent weeks I have found myself wondering, how many of us would know when the 'Representation of the People Act' (the bill that granted universal suffrage to men and votes to women for the first time) was enshrined in law, if it were not for the recent centenary commemorations? Does it matter that it doesn't loom large in collective memory? And does it matter that having ticked the box of 'commemoration', most of us will almost certainly forget all about it until the next celebratory commemoration? What is the purpose of marking these events anyway?
As an historian, I, of course, believe that there is a value in remembering and celebrating significant events. It is part of our job to judge 'legacy', and such anniversaries provide opportunities to do so. However, without an accompanying examination of our own zeitgeist, I wonder if there is perhaps a danger that they become little more than a chance to feel retrospectively proud of our liberally-minded forebears or used by ministers for political point-scoring as they argue about whether or not suffragettes convicted of crimes should be pardoned.
Recently my Year 5 pupils surprised me when some of them judged 'cats' as an important legacy of the Romans in Britain. When I asked them why they felt this was a more notable legacy than, for example, widely applied laws, they said it was because in their daily lives, it meant more to them. And of course, they have a point, although they are just beginning to develop the skills needed to weigh up evidence, and the leap from the immediate to the abstract is often a big one for us all. It's difficult for a child of 9 not to take for granted the stability of a society governed by the rule of law; a family pet looms much larger in their world. Similarly, the development of the empathy required to judge not only from our own experiences but to appreciate wider significance and alternative and, perhaps, incomprehensible attitudes is, for many, a lifelong journey. But it has to start somewhere, and I believe, there is no better place than in the classroom …..
For me, this is precisely why it is so important that we equip our young people to ask and consider the questions which will help them to develop the qualities of deeper enquiry, considering the alternative view and seeing a commonly held truth through the eyes of another. A school assembly on the suffragette movement should not just tick a 'fundamental British value' box or attempt to instil a sense of 'gratitude' to long-dead campaigners which for many pupils will feel irrelevant. It should, instead, be encouraging them to ask and answer questions which relate to their lives: What would it really have meant for me then? Does this really matter to me today? What does democracy really mean? What does 'fair' mean to me? Is any of this still important? Where are we now? How far have we come? Where are we going?
In a world where in recent months, harassment claims at the Houses of Parliament and equal pay disputes at the BBC and Tesco have come to light, who could argue that the message of the centenary of women first gaining the vote is this: there is still some way to go on the road to true equality! As an historian, I have always sought to discourage a sometimes carelessly expressed belief that we are 'better than' or 'superior to' people in the past. Rather than using commemorations of significant events as vehicles of 'celebration' then, I believe we should be viewing them as a focus for reflection on our own times. This is an exercise, I find, which almost always strengthens my view of history as a continuum – we are not 'better' than our forebears; but we all play our part in shaping the prevailing attitudes of our time. Today's pupils will be tomorrow's voters, colleagues and partners and I want them to understand that, just as for people in the past, it will be they who are responsible for shaping the spirit of their generation. If commemorating a past event in this way can help start them on that journey, it will have had a much greater significance than if, in a year or ten, they can remember only the date of the Act of Parliament or the name of the suffragette who threw herself under the King's horse.