Multi-Phase Development Programme

An exciting vision for the future looking forward to 2024
In 2024, Marlborough House will be celebrating its 150th birthday, and a fitting milestone to reflect on all we have achieved as a school since it was founded. Our school has come a long way since its humble beginnings as a boy's school in 1874 under headmistress Sophia Lombe White, but the spirit of Marlborough House as a caring, family-minded school that truly prepares children for senior school and careers they do not yet know, still lives on.
We never forget that we are temporary stewards of Marlborough House and we owe a great debt to the vision of those that came before us, so as education and the world evolves, it is now our responsibility to advance the learning potential of our current pupils, as well as futureproof the school for those that come after us.
As part of our ongoing commitment to individual focus and to retain our status as a leading Prep School in the area, we are in the early stages of planning an exciting Multi-Phase Development Programme which will see significant investment in our site facilities.
The right time, the right place
Building on Strong Foundations
Under Martyn Ward's headship, our focus has been on ensuring we can successfully unlock the potential in every child by providing a broad and stimulating curriculum, delivered by a highly skilled and passionate teaching team. Teachers and staff are our most precious resource, and we have not only been able to attract new, dynamic teachers at the top of their game, but our continued investment in staff training and development has also enabled us to retain and provide challenge for our gifted and talented members of staff.
We have established Forest School, which is run by fully accredited teachers with a real passion for delivering outdoor learning at its best. Forest School is now an essential and integral part of the whole school curriculum, and the knowledge and skills the children learn there, are now noticeably enhancing their learning potential back in the classroom.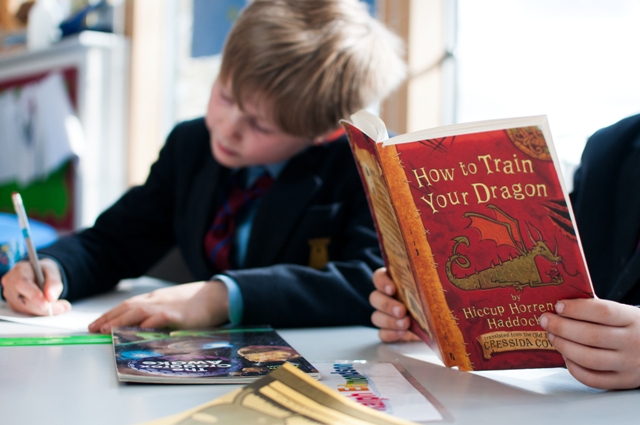 Academic success, and a commitment to discover what inspires each child to learn, is firmly embedded in our DNA. Through rigorous tracking and nurturing we are able to evidence progress both in and outside the classroom and our adoption of Growth Mindset across the school has had an empowering effect on us all. Founded on 'can do' principles that promote positive thinking and action, Growth Mindset is now consistently reflected back in the attitudes the children have towards their learning.
Multi-Phase Development Programme
Our proposed Multi-Phase Development Programme is the next step in achieving our vision to further enrich the learning experiences of all Marlborough House School pupils, now and in the future. The programme will focus initially on three areas:
The modernisation of our learning environment for creative arts and technology
The future into which our children will emerge will be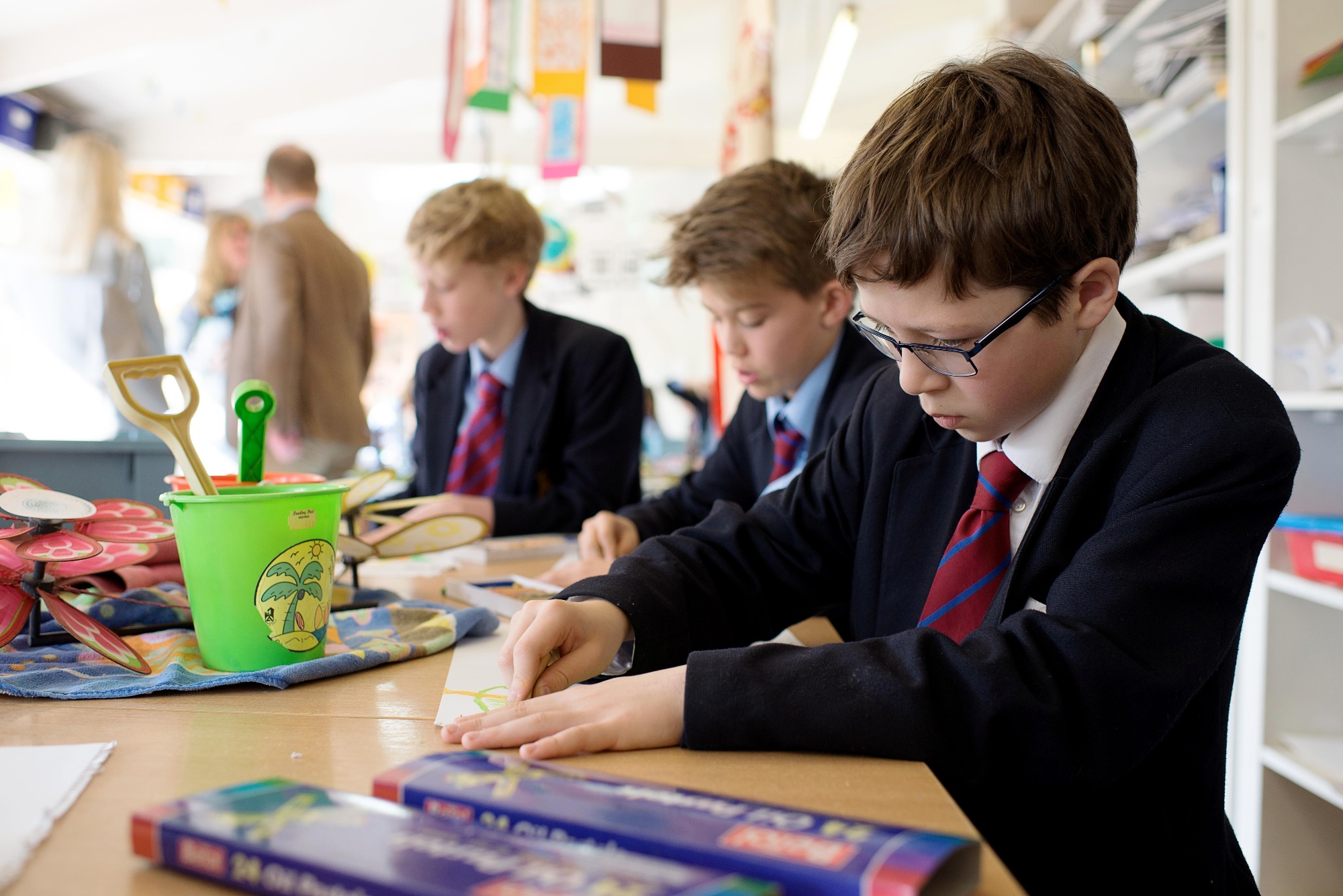 different to what we know today. Our children will need transferable skills for jobs that don't yet exist with demands for increased mental agility and greater real-life skills. They will undoubtedly face tough ethical choices, resulting from accelerated globalisation and technology and be more connected with the world around them than ever before. This investment is not only in their learning today, but in their futures so that they can become happy, fulfilled, successful, contributing members of society.
Improvement of our sports facilities
At Marlborough House, sport is for all and we take pride in our ability to ensure that every child has the opportunity to develop their love of sport. Through taking part in sport, our children develop team skills, achieve personal bests and build life-long awareness of the benefits of being fit and healthy. As a medium-sized prep school we punch well above our weight in sporting achievements, and further improvements to our facilities will reflect our ongoing commitment to sporting excellence.
Redeployment and development of existing learning spaces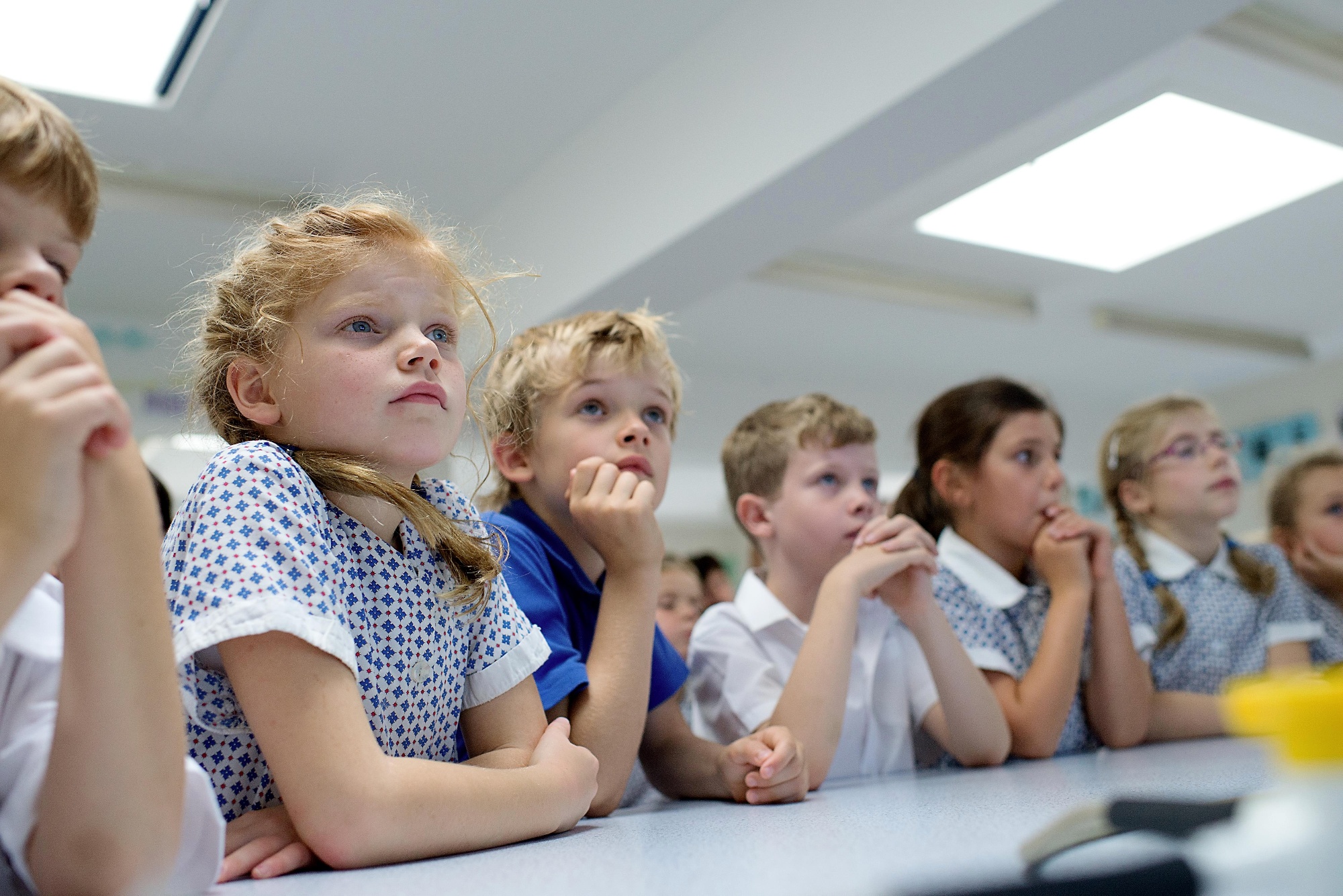 Years of rigorous work and play in and outside the classroom, coupled with generations of children, busily making their way to the next lesson, has inevitably taken its toll on some of our learning spaces. Investment in our arts and technology learning environments, will help to free up valuable space elsewhere and allow us to inject new life into existing buildings. It will also allow us to adapt our site layout to create new classrooms and communal spaces, quiet study areas for pupils and meeting rooms for teachers and staff to share ideas.
New Learning Environment for Creative Arts and Technology
We plan to build a new facility that will combine art, music, drama, design and food technology. This will extend and enhance our learning provision in these areas and in doing so, establish a more logical relationship between the position of associated classrooms.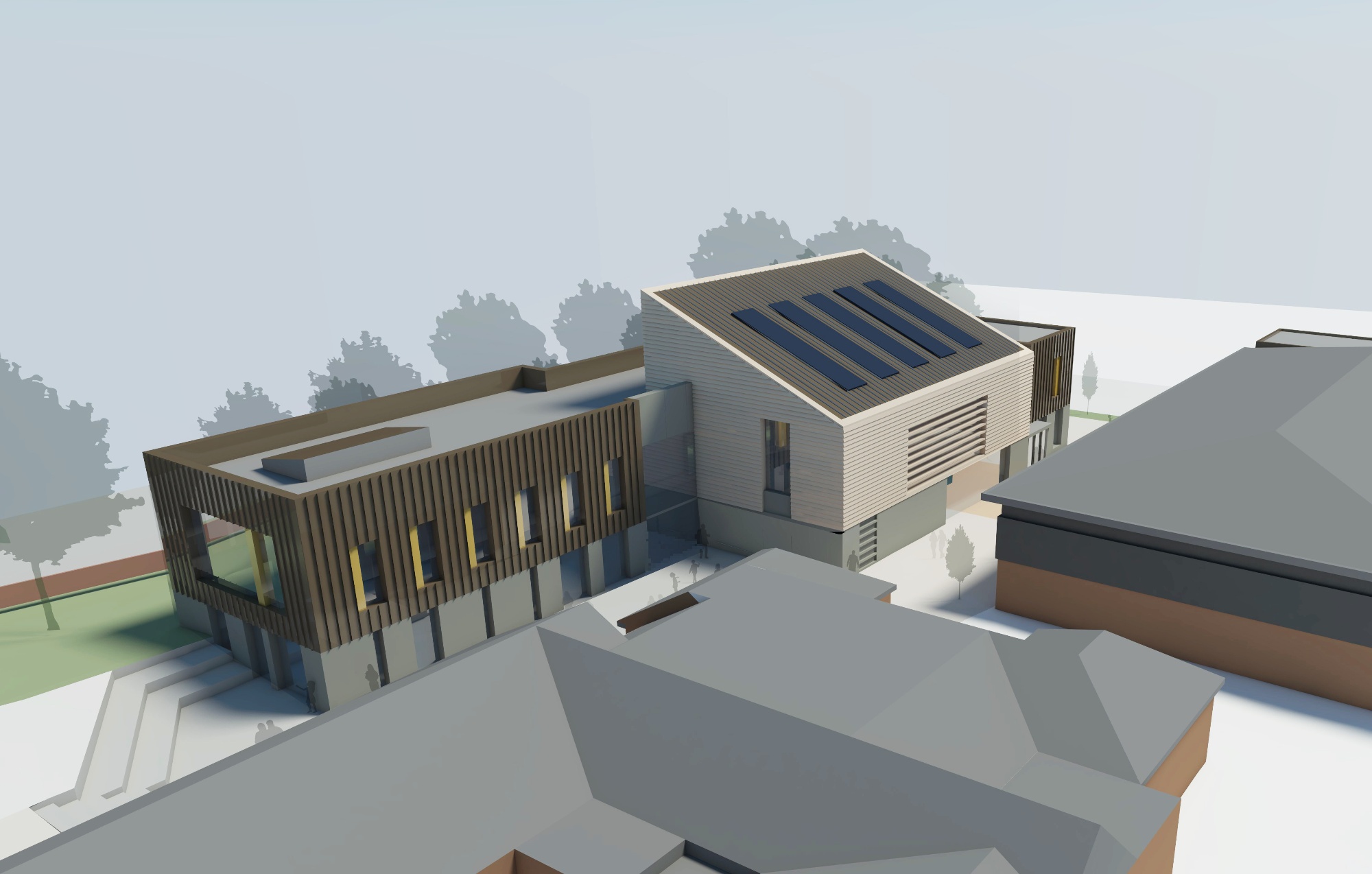 With improved access to cross-curricular resources and by using modern methods and technology, our teachers will be able to further deepen pupils' understanding of and love for these subjects. Providing greater opportunities for children to engage in arts and technology, we believe, will also enhance their learning potential in other areas of the curriculum.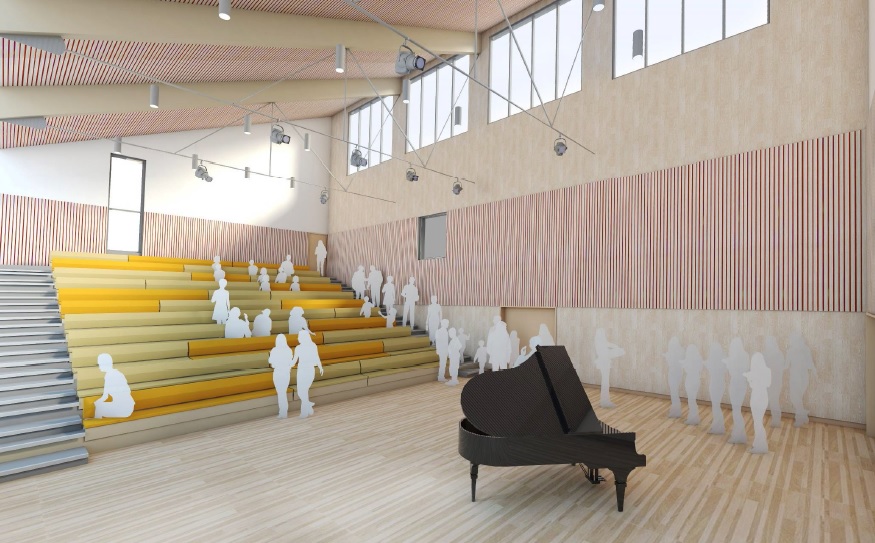 The new building will house a modern theatre and performance space worthy of all the wonderful drama productions, concerts and poetry recitals our children produce each year. The plan is for this new facility to be built on the site of the Old Gym.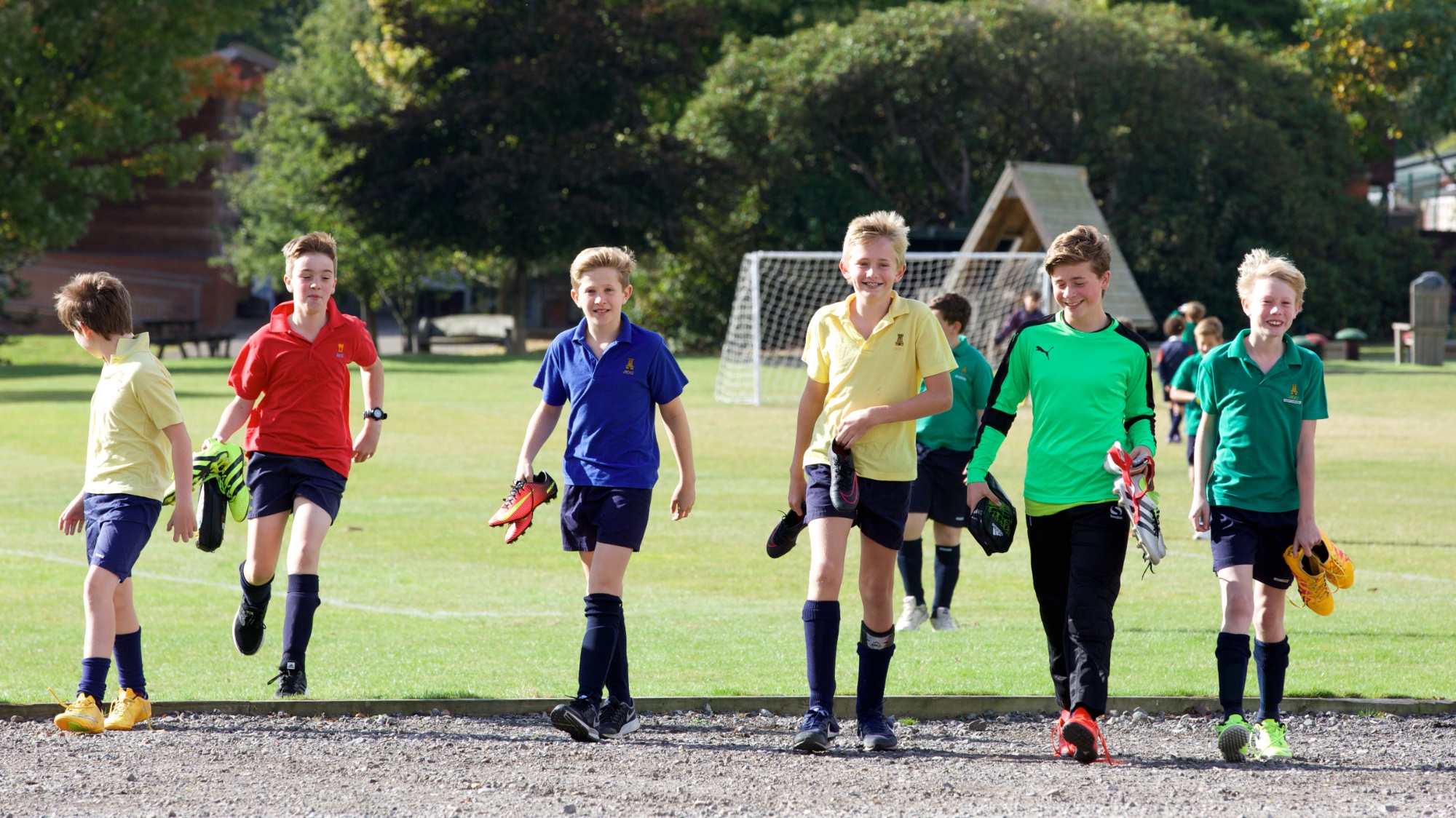 We plan to upgrade our Sports Hall with the addition of new changing room facilities as well as convert existing land within our grounds to provide improved sports pitches.
Planning Permission - January 2018
Following the School's submission of two planning applications, we are delighted to be able to report that Tunbridge Wells Borough Council has given permission for the School to undertake its developments plans. These plans include levelling the lower playing fields to dramatically enhance the playing surface, to extend the Sports Hall with new changing rooms, and, to build an Innovation Centre on the site of the Old Gym to provide a new theatre space, along with new DT, Art and Music departments. Clearly, there is much still to be done before the next stage can commence and further details will be available here throughout the coming months.