Donec id justo. Cum sociis natoque penatibus et magnis dis parturient montes, nascetur ridiculus mus. Praesent turpis. Ut id nisl quis enim dignissim sagittis.
Curabitur suscipit suscipit tellus. Praesent nonummy mi in odio. Aenean ut eros et nisl sagittis vestibulum. Donec mi odio, faucibus at, scelerisque quis, convallis in, nisi.
Inspection Reports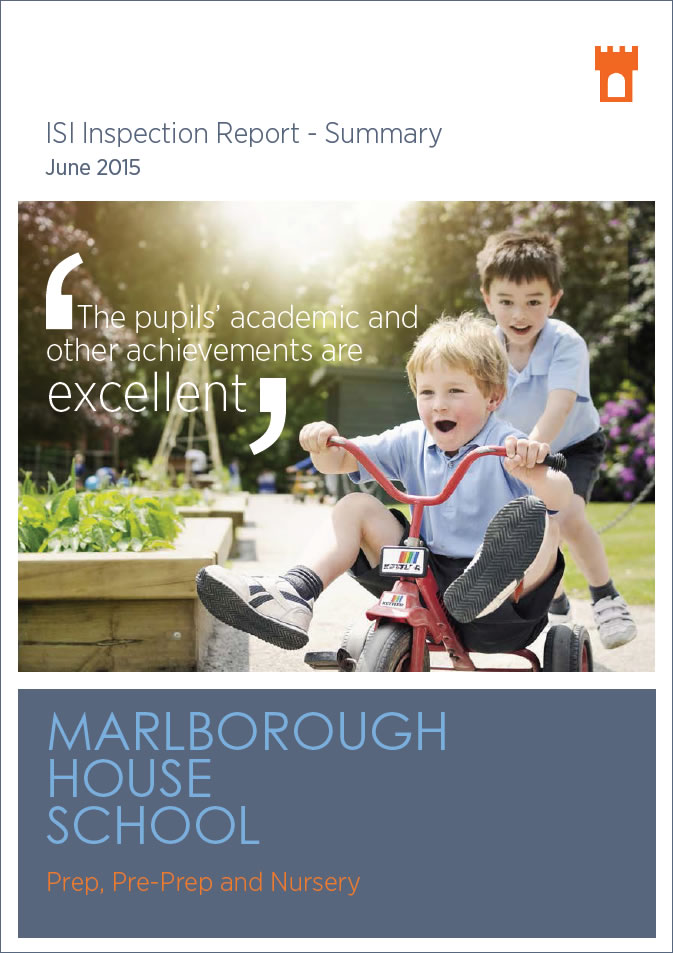 "An Independent Schools Inspectorate (ISI) inspection is a rigorous assessment of all aspects of a school and examines structures, policies, practices and culture, as well as the quality of governance, leadership and staff.
Aspiration, the curriculum and teaching are closely scrutinised, as are pastoral care and the welfare and happiness of the children and their personal development.
Inspectors are trained to look beyond gloss and to seek substance and to distinguish between chance successes and the results of planned strategies and quality activities.
Our latest full inspection report (July 2015) runs to 20 pages and is available below and also on the ISI website. It contains a wealth of detail which paints a very thorough picture of Marlborough House School, I urge you to read it."
The Independent Schools Inspectorate (ISI) is the body approved by the Secretary of State for the purpose of inspecting schools belonging to the Independent Schools Council (ISC) Association and reporting on compliance with the Education (Independent School Standards) Regulations 2014. ISI is also approved to inspect the Early Years Foundation Stage (EYFS).