Year 8 Leavers Get Arty with  Sand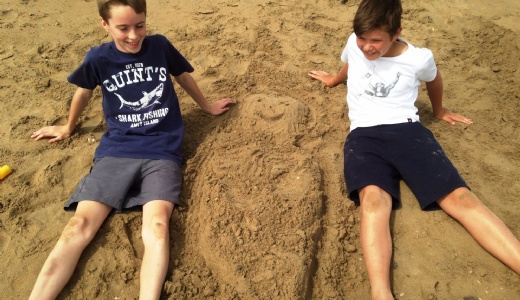 Year 8 enjoyed an hour of sketching at Rye Salts where they drew boats, seagulls, buoys and fishing paraphernalia amongst other things.
We then made our way to Camber where an enthusiastic display of dune jumping, sandcastle construction, sand art, rounders and swimming took place! The tide was on its way in, so some serious engineering and construction work was needed to save the children's sand creations from the waves! We had our picnic and enjoyed what looks to have been the best day's weather of the year so far! Glorious sunshine and blue sky. It was a very pleasant day for Yr 8 after all their hard work in examinations. Everyone enjoyed themselves and it was with some reluctance that we eventually had to make our way home!