Debating Success!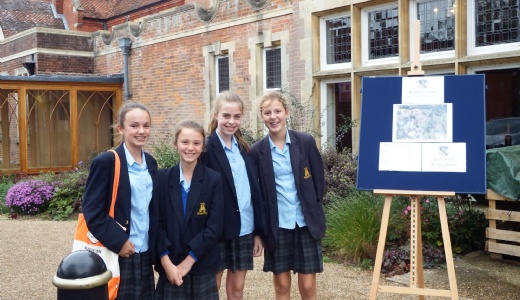 MHS girls win Inter-School debate!
Well done to four of our lovely Year 8 girls who took up the Inter-School Debating challenge, bravely following in the footsteps of last year's very successful unbeaten Year 8 teams - and a daunting challenge it was too! They had to pit their wits against teams from both Holmewood House and St Ronan's in a series of heated debates. Nevertheless, our two teams of Mia, Lily, Olivia and Alice were extremely successful in sweeping aside their opposition and gaining the much coveted honour.
As always, the topics provided were thought-provoking and sometimes quite abstract, demanding tremendous mental and verbal dexterity. A small sample of these debate topics included: Table manners are no longer important in today's world; To be educated you have to read; Formal language is rightly dying out; The first in a series of novels is always better than the sequel and, more topically, Brexit will bring benefits to Britain.
The children were given just 5 minutes to work together with their team member to plan their arguments and then decide on who would lead and who would go second. After an initial "safe" time of 45 seconds the opposing team could interject with questions which could either be declined or accepted by the speaker. Teams were judged on how they accepted and countered these points as well as on any interjections they made when their opponents were speaking. The content and delivery of their arguments and the eloquence and clarity with which they spoke were, of course, extremely important factors too. Our girls were commended for their delivery, their skilful interjections - designed to fluster the opponents - and their team work. They were very good at backing up each other's points while extending them and adding their own ideas.
It was another very stimulating, satisfying and successful session and huge congratulations to all the girls for their admirable courage and effort - and of course for winning!