Year 2 enjoy their 'Farm to Fork' outing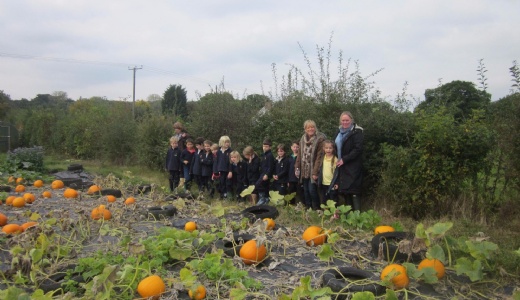 Just before Half Term, the Year 2 children set off to Bore Place in Chiddingstone to attend a 'Field to Fork Day' as part of their Science curriculum.
They learnt which plant flour comes from and even had the chance to grind theirown. Then they discovered that yeast needs sugar to work and made their own tasty bread rolls.
After lunch they completed a waste audit sorting their leftovers into containers for recyclable and non-recyclable items, as well as food waste for composting. Finally, they got up close to some beautiful cows of the Holstein, Swedish Red and Montebeliarde variety (including their very sweet calves) as they toured the organic dairy farm, taking in the milking parlour and silage heap!
By the end of the day they realised just what is involved in getting milk into their fridges to have with their breakfast cereal every morning.
To view the full gallery click here