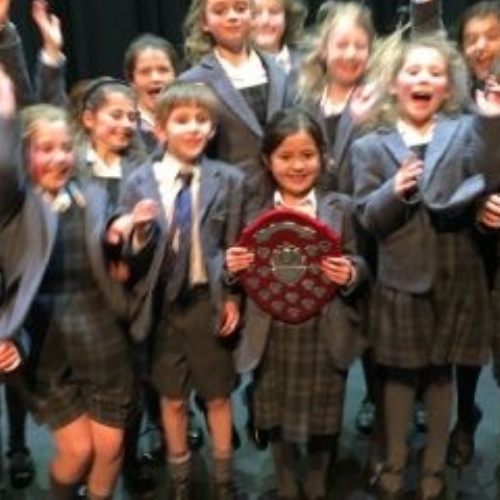 Very well done to Junior Choir for winning The Sir Henry Coward Shield (for any number of voices up to and including Year 4) at the Hastings Music Festival.
I knew we were busy with the Year 3 Production, the Year 4 Easter Service and repertoire for Barnardo's, but for some reason decided to teach Junior Choir a Russian song! They absolutely rose to the challenge. The 'Fountain Statue at Tsarskoye Selo' is a beautiful song, but it was definitely down to a very dedicated group of young singers that they did so well.
Just to add to the excitement we asked Mrs Jones to put a few actions in to our second song, 'It's a long way to Tipperary'.
Bravo! to all who took part. There was a lot of excitement when we won the class.
Ms Day, Head of Music