A lovely morning in glorious sunshine allowed the children in Years 3 and 4 to demonstrate some real determination, effort, team spirit and competitive edge in their Swimming Gala.
Annabel Guye-Johnson (MHS 2003 - 2013) our past pupil who represented Great Britain at Breaststroke, kindly came to present the medals once again and the children enjoyed receiving their awards form her in her GB kit. The day was won by Egan (coincidently Annabel's old House) who came out on top with Awdry second, Hawkings third and Dunbar in fourth. Mention must be made of Ruben N who just broke a record - the only one of the day by 2 tenths of a second, well done to all the children - the staff we are very proud of their House spirit and work rate.
Thank you to all the middle school and P.E. staff who helped make the event run so smoothly.
RM, Director of Sport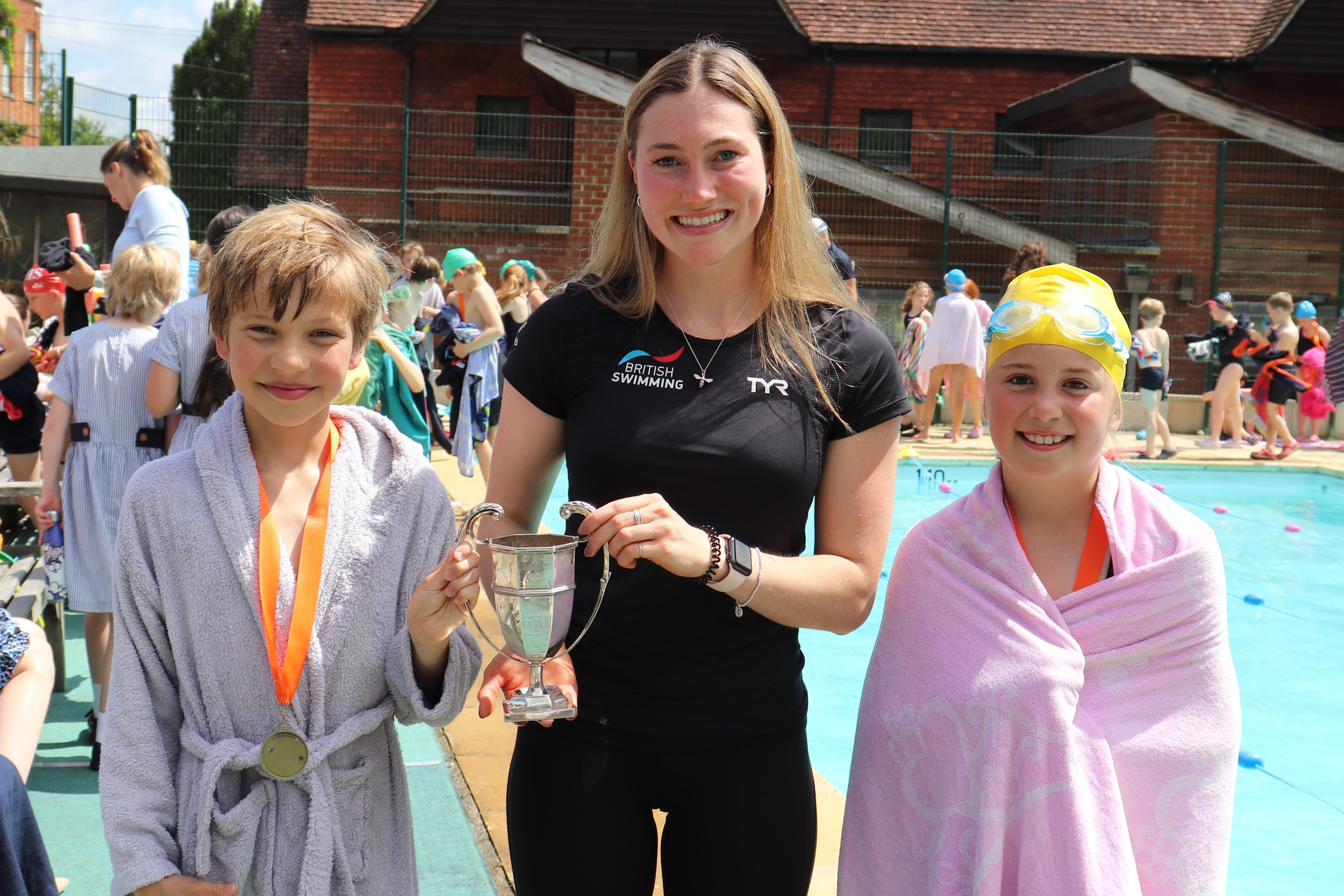 ​​​​​​