Nursery, Knowledge and Nylon is a Winning Combination!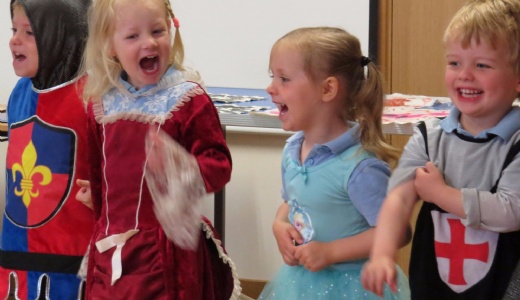 Nursery hosts a wonderful assembly for parents.
It was with much excitement that the Nursery children presented their Medieval Magic assembly last week. Dressed as knights, princesses, a dragon and even a giant, Nursery proudly showed Pre-Prep and their parents all that they had learnt over the past few weeks. It was clear that the children relished the opportunity to draw parents and friends into their weekday world of Nursery learning , as lines were delivered with infectous enthusiasm and in fabulous loud, clear voices! Favourite castle-related words included 'portcullis' and 'dungeon' and parents enjoyed songs, dances and looking at the vibrant displays of the children's art and crafts.
Thanks to Mrs Withey-Harrison, as always, for helping us with our songs.