MHS Sports App
Did you know that our sports management tool, is available as an app?
On the MHS Sports website you can find the full MHS fixture list, team lists, match scores and reports, and information about changes to fixtures.
Please follow these simple steps to save the website as an app on your mobile phone, making all this information ever easier to reach.
1. From your mobile phone, click on the following link:
https://www.schoolssports.com/school/webapp/?id=25331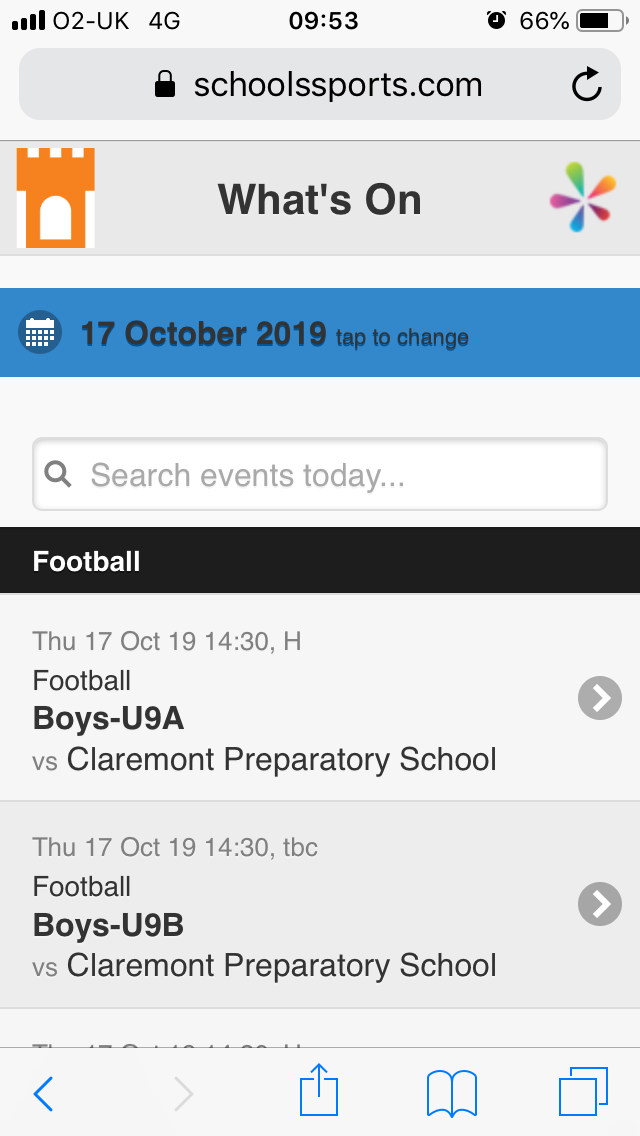 2. When on the website, select the icon that enables you to share the page.
3. Scroll through the options and select the 'Add to Home Screen' icon.
iPhone example -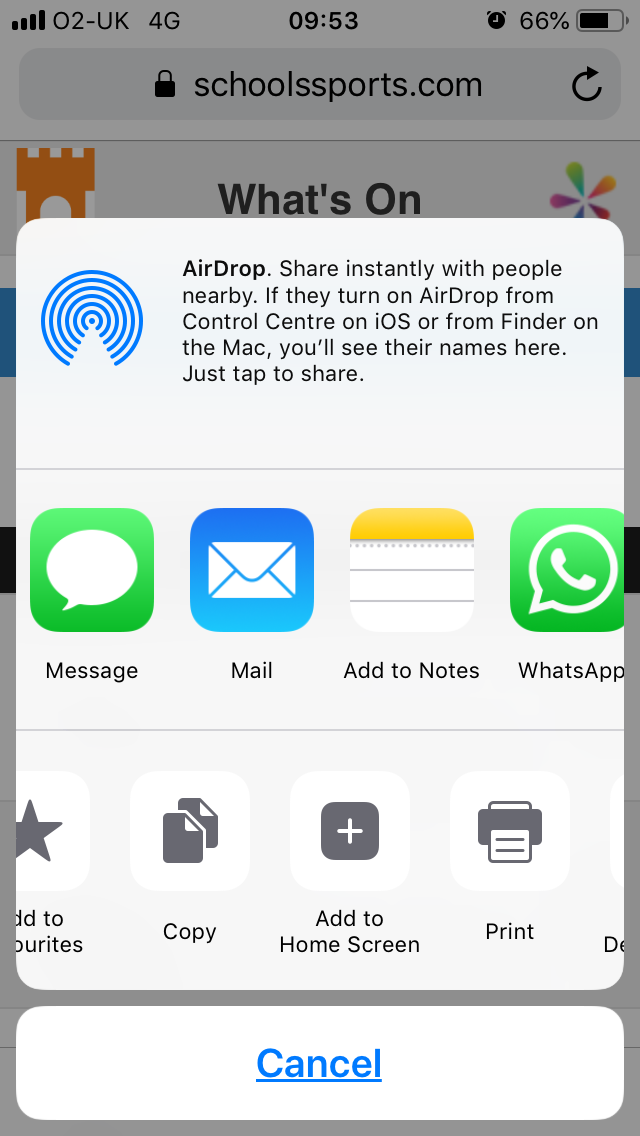 Android example -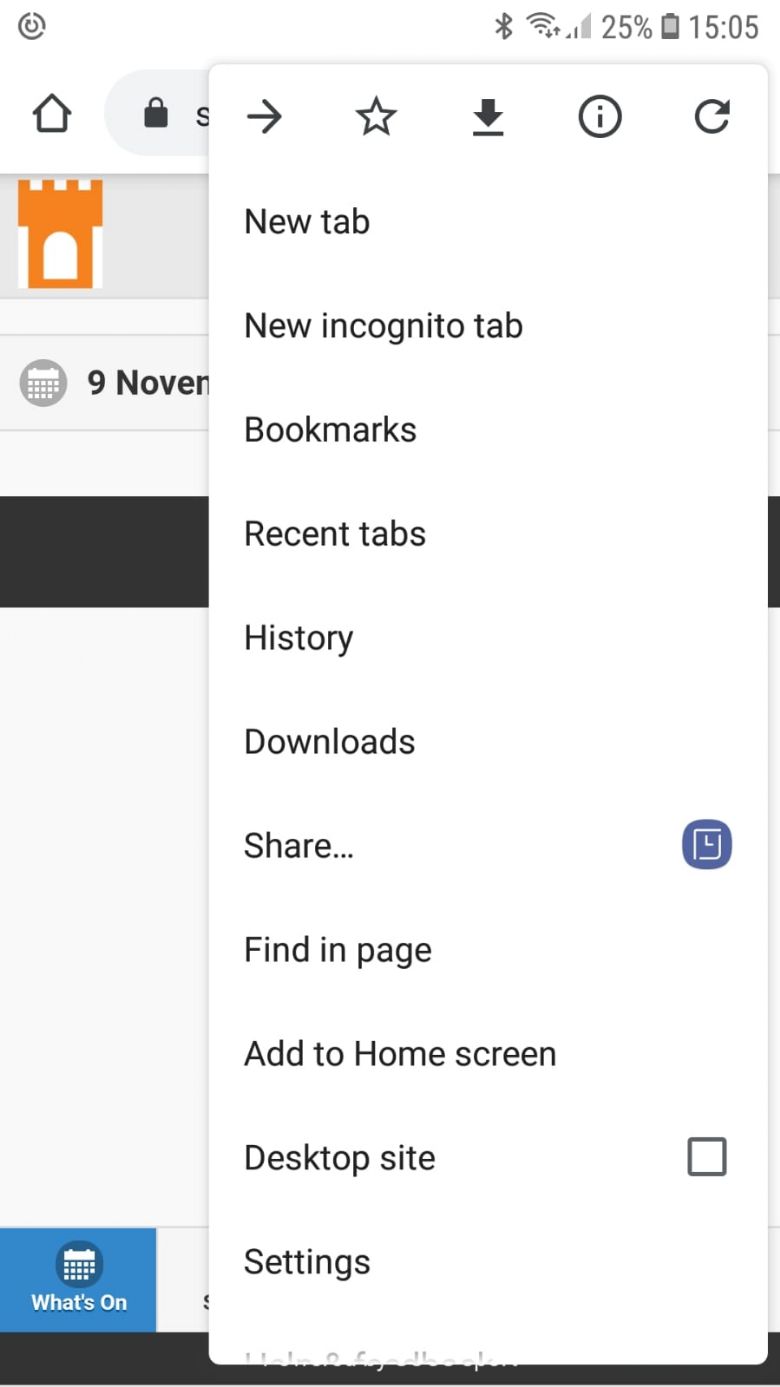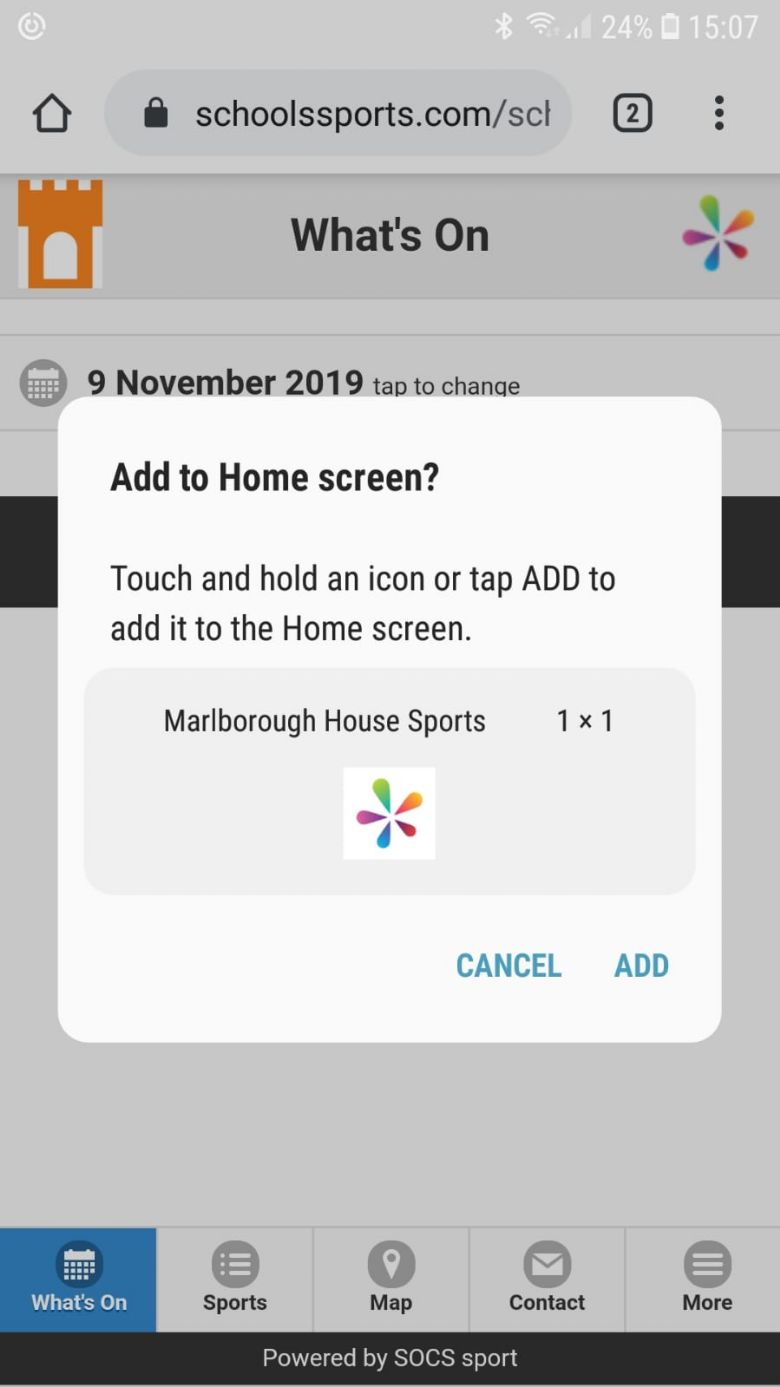 4. The website will then save as an app on your phone screen, giving you faster and easier access to all the latest details of our sports fixtures.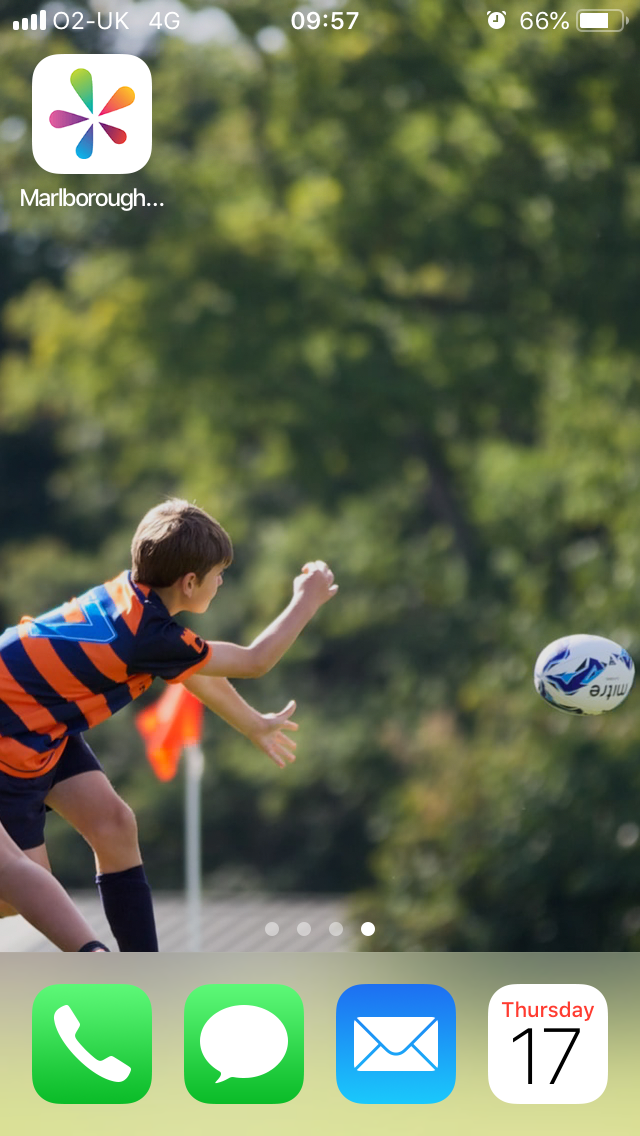 5. You can even sync the Fixture List with your Calendar.