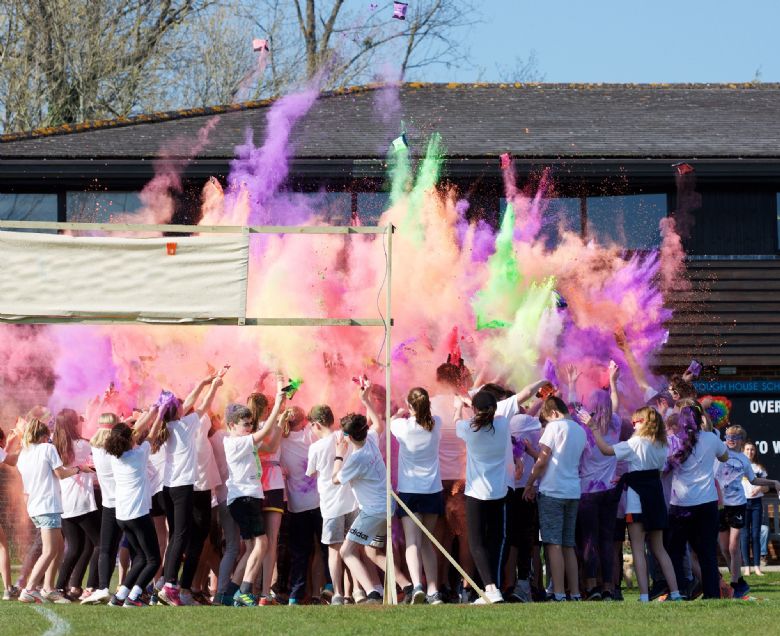 The MHS Colour Run
What do you get when you take a wonderful school community, add a splash of colour, throw in some sunshine for good measure and finish it all off with bags of fun (and ice cream)?
THE MHS COLOUR RUN 2019
On a glorious afternoon, MHS staff, parents, pupils and ex-pupils all came together for the MHS Colour Run 2019.
Under a beautiful blue sky, 362 runners took part in a huge group warm up and then with an explosion of colour, they set off around a 2km course. The route snaked around our beautiful grounds and at various points along the course, the runners ran through paint stations where more colour was thrown into the mix. The atmosphere throughout the whole day was electric and we were thrilled to raise a total of £2409.44.