Boarding
Boarding at MHS is designed for the 21st century as it works extremely well with today's increasingly busy lifestyles. Above all, though, it's fun to 'stay over' and it shows; it's often children, not parents, who want to try boarding when they see how much their friends love it!
Our "flexi-Boarding" system allows children aged 8 and over to board between one and four nights each week with most boarders staying just one or two nights. This informal introduction to boarding certainly benefits children who go on to full boarding senior schools but for everyone, boarding reinforces the importance of friendship, consideration, co-operation and ultimately our Boarder's Motto "To live in Harmony".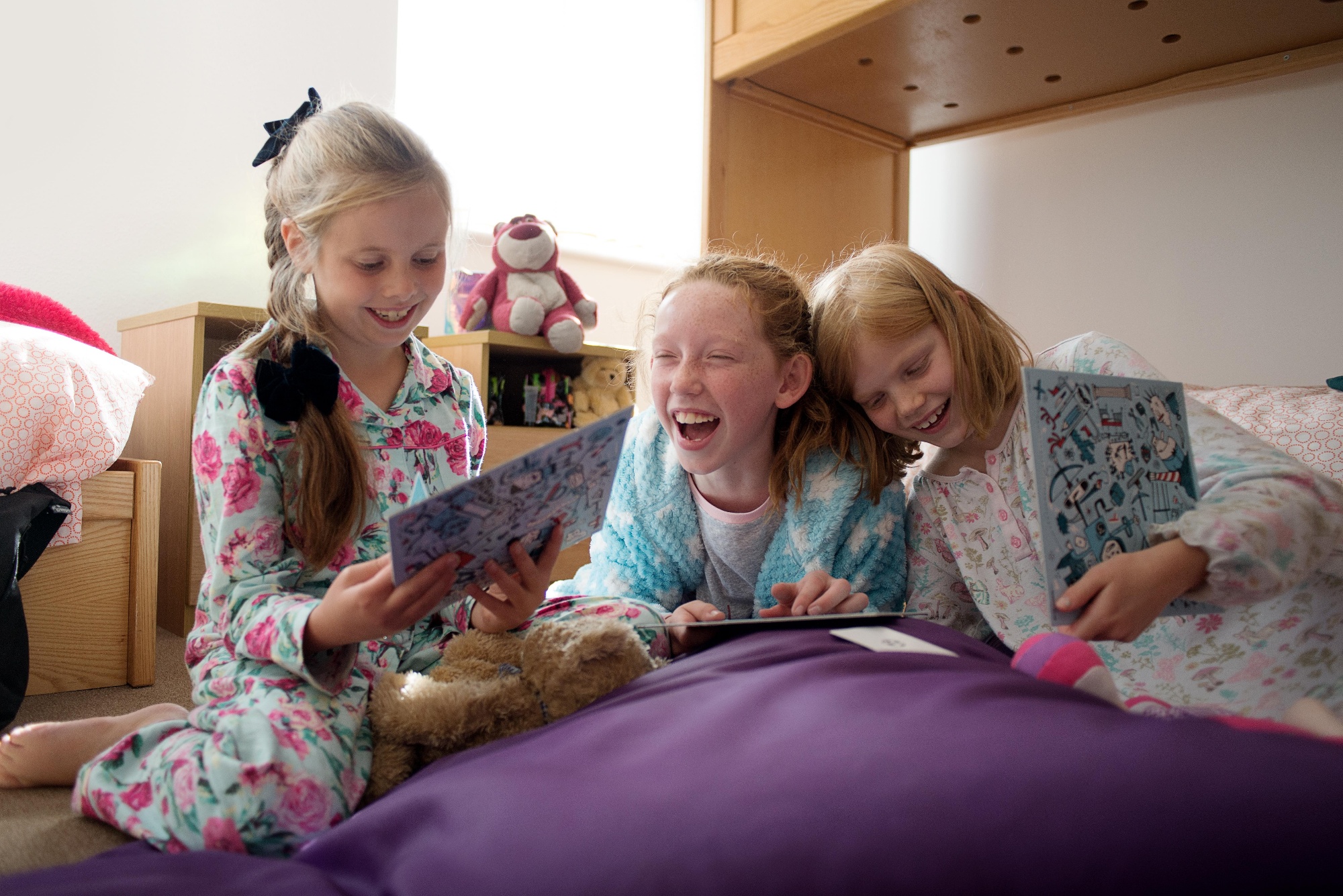 The children are always near to a phone if they need to call home but they are usually having far too much fun!! Boarding activities include Bingo nights, 'movie and popcorn' evenings and more recently we have even run our own hotly contested "MHS Factor" competition.
Dormitories are themed as 'Cricket on the Green', 'Surf's Up' and 'Daisies' and all are bright, airy and homely. Our comfy Boarder's Common Room, complete with flat screen TV, is the place to snuggle up on wet or chilly evenings and our caring staff and delicious food complete the 'home from home' feeling of boarding here.
Statement of Boarding Principles and Practice
To provide a happy, safe, secure environment for our boarders to live in and thrive.
Encouraged to learn to live with others whilst having the right for personal privacy when required.
Encouraged to understand the needs of other boarders as well as their own.
Boarders are able to turn to any member of staff for help or guidance or our independent listener.
Helped to develop a degree of independence and self-reliance while being safe and secure.
Treated by other pupils and staff with respect and dignity.
To be given a voice in the running of the boarding house.
Able to raise concerns or complaints without fear of penalty.
Helped to realise their ambitions and goals to attain personal fulfilment.
Treated as individuals.
Valuing Self and Others.