In 1874, the year Disraeli succeeded Gladstone as Prime Minister, Thomas Hardy published 'Far from the Madding Crowd', the term 'Impressionism' was coined and when Winston Churchill was born, a less notable, but for us, no less significant event took place. In the rapidly expanding Victorian seaside resort of Hove, Mrs Sophia Lombe White opened a small school for boys and the ancestor of today's Marlborough House School was born.
Then a boarding school for boys aged 8-13, the school remained on the site of 60 and 61 The Drive, Hove, for the next 56 years. Mrs White, a 'stern Victorian lady who really had a heart of gold'* and who claimed relationship to Cardinal Wolsey, herself remained as proprietor until 1912.
We get a glimpse of the gentile, turn-of-century world the school inhabited from novelist and author Richard Strachey, who related in his 1979 volume 'A Strachey Child' the method employed by his mother in choosing a school for him: "she haunted the promenade at Hove where multi-coloured crocodiles of tiny boys paraded under the supervision of junior masters. ...one of them ... of manly appearance, of upright bearing ... marched at the end of his troops who advanced two by two in perfect order and in decorous silence; and she could see, at a glance, that he and his platoon were well turned out – and above all clean. It was this that decided it. She accosted the young man, discovered the name of the school and the Headmaster, and wrote immediately on the subject of a vacancy." Richard duly started at Marlborough House School in the summer term 1910. Also a pupil in these early days was David Joel who was to become a pioneer for modern British furniture design.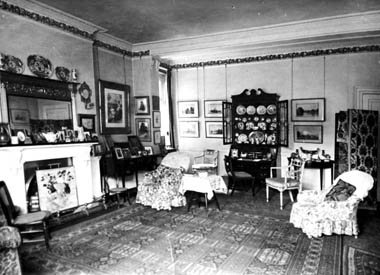 Mrs White's daughters Edith and Gertrude took over the school when their mother stepped down, with Gertrude dominating. Her approach was clearly of another age "'I am disgusted with you" she blasted [one boy] in front of the entire school. "I am still more disgusted with your parents'". Facilities were basic: buildings were 'severe, functional, without trimmings', a small garden had 'grass but no flowers' and the routine was 'vigorous, competitive, harsh, common-sensical, stolid'. Pre-church preparation comprised; 'the scrubbing of the necks and ears, the hoeing of the finger-nails, the soaping of the frayed edges of the Eton collars, the brushing of the shiny blue suits' and the donning of bowler hats to walk to church.
This world was about to be rocked by the outbreak of war in 1914. Its impact was felt early on at Marlborough House when during the first months of the war, Gertrude received an unexpected parcel from India containing a letter from the father of two of the boys along with a loaded pistol. The letter asked that, if the Germans landed in Britain, would she please shoot his sons? Gertrude's response was not recorded.
26 former Marlborough House pupils lost their lives in the Great War. In 1919 a memorial was unveiled in Hove's parish church to commemorate them. Colonel Michael H Egan, who had been the very first boy on the school's roll in 1874 unveiled a memorial board, a copy of which stands in our school chapel.
Although no evidence has been found to confirm the story that our four house names; Awdry, Dunbar, Egan and Hawkings, were chosen to commemorate the first four boys on the school roll, what we can say with certainty is that Marlborough House's connections with each of these families went back to the early days of the school and that each family lost a son in the Great War. The names of Charles Edward Francis Egan, Carol Edward Vere Awdry , Claude Ernest Vincent Hawkings and Arbuthnot John Dunbar resonate amongst the many on the memorial.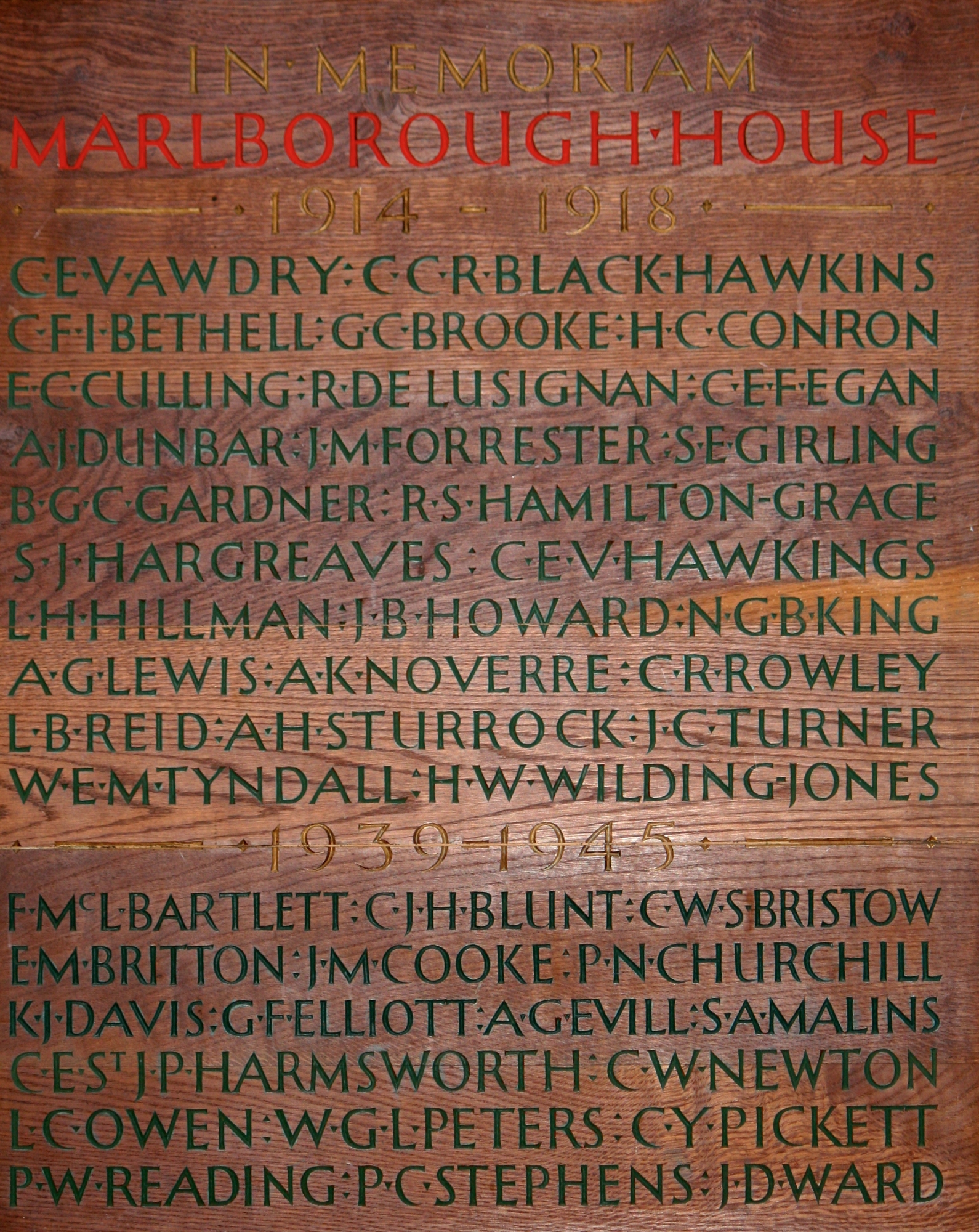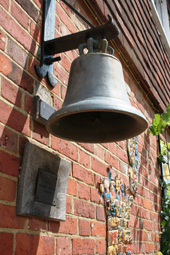 A small but poignant postscript to this period is the story of the school bell, still in daily use, which was presented to the school by Colonel Egan.
According to an article in Kent Life magazine in 1973 the bell 'came from the ship on which one of the old boys lost his life during the First World War'. If true, over the years it has served fittingly as a 'passing bell' for all those who have fallen.
To anyone who has ever read the Thomas the Tank Engine stories, the name Awdry will be familiar for other reasons. Wilbert Vere Awdry, better known as Rev. W.V. Awdry and author of the much-loved children's series, followed in his late half-brother's footsteps, attending Marlborough House from 1919-1924.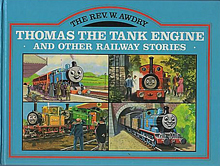 In the late 1920s critically acclaimed author Peter Vansittart, was educated at Marlborough House and it is to his Memoir, written for the school's centenary in 1974, which we owe much of our knowledge of the early 'Hove' chapter of the school's life. He writes of teachers lending boys their personal books but makes no mention of a school library; it is tempting, though, to speculate what he, as a writer, or indeed any of his generation, might have made of our library today, complete with a borrowing system accessed by fingerprint login, comfy bean bags, kindles and e-books.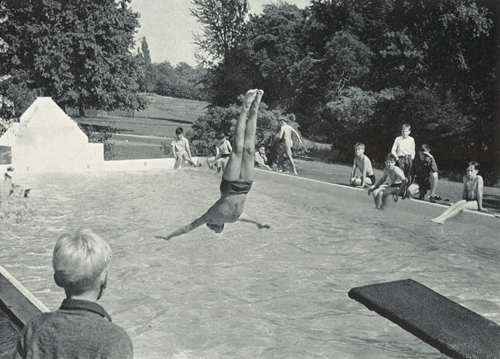 In 1930 Gertrude White was succeeded by Edith's son Christopher Bullick who, partnered by Arthur Harrison, purchased the New Lodge estate in Hawkhurst from the Hardcastle family and moved the school to our present site. Their task was to convert a family home built in the 18th century into a suitable educational facility for the 25 boys who moved from Hove. Peter Vansittart, who was amongst them, recalled the dramatic change of ending one term in Hove and commencing the following one in Hawkhurst with 'whole new and exciting vistas revealed'. The chapel was built in 1937 with input from the boys 'even the smallest tiddlers were given bits of sandpaper and shown how to make a humble contribution to the Building of the House'. The swimming pool was also added, dug out by staff and boys. Dormitories became 'fields for illicit football, punctuated by...the abrupt intervention of an iron bedpost'.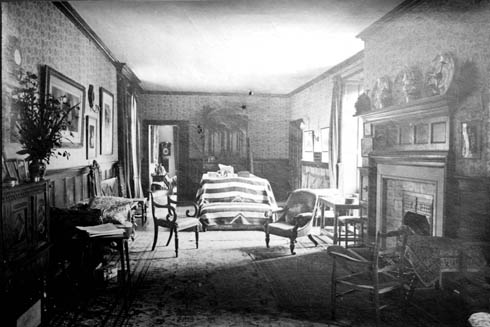 Over the years, the school facilities have proved surprisingly versatile; 'Sessele', originally built as a Headmaster's house by Arthur Harrison has variously been a Boarding House, Kindergarten and now once again the Headmaster's house; rooms initially used as dormitories have become common rooms, classrooms and offices. And although new buildings have been added along the way the core of the school remains the 'main building' – the same beautiful 18th century house adapted now, yet again, for 21st century schooling.
Less than a decade after the move from Hove, and with the advent of the Second World War, Harrison took the decision 'almost overnight' to evacuate the school to Bidlake House in Devon. In his autobiography, Michael Bawtree, a pupil who joined the school during this period, vividly recalls his first day at the Devon establishment in 1944: "I was sat down and given a cup of cocoa to drink while [teacher Miss French] took my torn toy giraffe and patched him up". He recalls that Miss French, who was to remain teaching at MHS until 1962, played 'good cop' to matron Miss Gale's 'bad cop'.
A further 18 past pupils are named on our memorial as casualties of the Second World War. At a time when the school was still very small (the roll was about 55 boys in 1945), it is hardly surprising that each 'roll of honour' included in school magazines in this period is filled with personal, poignant detail and affectionate memories of the MHS 'old boys' who had been lost: Peter Reading, we are told, trained as an RAF night fighter and filled his letters home from North Africa with descriptions of the vineyards, birds and flowers he found there. John Blunt and Kenneth Davis, the first and second boys to come to MHS after its move to Hawkhurst in 1930, were also both killed flying. Davis had written regularly back to MHS and "in every letter was looking forward to seeing the school again". Edwin Britton, (MHS 1927-33) had visited the evacuated Marlborough House in Devon and the magazine of 1945-6, in reporting his death in a flying accident, recalls "the thrill of watching his Barracuda fly over the playing field" on that occasion.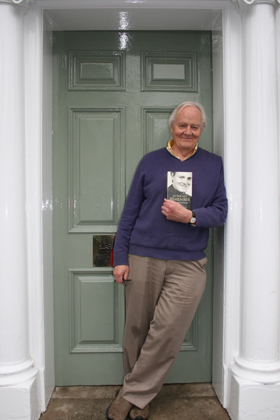 As the war drew to a close, Marlborough House returned again to Hawkhurst. Pupil Michael Bawtree remembers the 'cloudless warm May evening' in 1945 when the boys returned to rediscover old haunts and build new memories. Arthur Harrison reports in the 1944-45 school magazine that on their return "the greatest attraction was...the swimming bath – and it maintained its place of honour throughout the term."
Today, Arthur Harrison and wife Muffet's leadership of the school during these extraordinary years of upheaval and loss is commemorated in our Harrison building, named for them.
This second post-war era was austere: winter cold and the limited menu formed lasting memories for Tony Basten (a pupil 1948-53) when writing for the Marlborough House Society magazine. In winter, he recalled, boys scrabbled to be the first to the piano near a radiator when called to year-round 6am piano practice.
Bill Shand-Kidd, linked by marriage to Diana, Princess of Wales, attended Marlborough House 1945-50. Perhaps appropriately for this high-living daredevil sportsman, the school's magazine of 1958-9 reports of him that he 'has a penchant for rapid motor-cars'.
Photos from this time show matron wearing the traditional hospital matron's headdress; the gym (now our 'Old Gym') is fitted with ropes for a boxing ring; pupils boat on the lake and boys dressed in shorts enter enthusiastically into a snowball fight.
The school magazine of 1957-8 laments the influenza epidemic which affected that year's results in football and boxing and in a familiar thread of continuity documents a 'cold, wet and windy June and a cool, damp and draughty July'.
In 1957 and Educational Trust was set up with a Board of Governors to administer the school. On Arthur Harrison's retirement in the same year, Geoffrey Martin took over as Headmaster and led the school through the 1960s. Future famous faces came through Marlborough House's doors in this decade; writer and director Stephen Poliakoff's name appears in the school magazine of 1965-66 in connection with his performances as narrator and Mad Hatter in a production of Alice in Wonderland '(his singing of "Twinkle, Twinkle was unforgettable)'. His poem 'Why the Silence?' was also published in the 'Literary' section of the same magazine.
| | |
| --- | --- |
| | The Harrison Building under construction |

International cricketer David Gower (MHS 1965-1970) remembers fondly in his autobiography the encouragement and guidance of the master in charge of cricket during his time at Marlborough House. His first organised cricket match was played for Marlborough House and it is clear in school magazine reports from 1966 onwards that his was a prodigious talent. His first hundred was also the school's first ever hundred recorded by a boy on our wicket, against Boarzell in the summer of 1970. David returned to MHS in 1999 to officially open our Sports Hall.
| | |
| --- | --- |
| Senior School children and David Gower outside the Sports Hall | David Gower thanks MHS for some "good basic training" |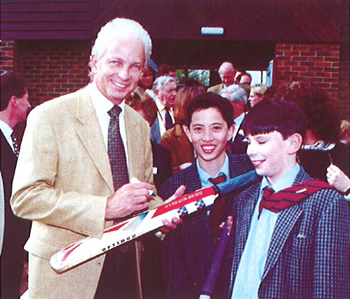 In 1974 when Marlborough House celebrated its centenary, it had grown to 105 boarders and six day boys. In that year's school magazine, retiring teacher Dick Thompson, who had enjoyed a long career with the school, wrote that boys at Marlborough House "learn to work and learn to learn. They play their games well but they don't go into mourning if a match is lost. The music, the reading, the singing the handwork too are all of a high standard and every boy is encouraged to make his contribution however humble...it is important not to strive after perfection – that is exhausting for everyone – but to try to bring out the best in everyone, large or small". More than forty years on, this would still seem a fitting summary of the school.
There is with one big difference, of course...note the use of 'boys'. It was the early 1980s before a seismic shift took place in the Marlborough House world and the school became co-educational. This was a time of significant change for the school. Under the guidance of Headmaster Ian Ross's wife, Gill, a fledgling 'Pre-Prep' department was established, opening Marlborough House's doors to its pupils' younger siblings. In January 1985 the first purpose-built Pre-Prep building opened. Two further extensions to the building have followed most recently with the addition of the Hopkins hall in 2013, named after long-serving Headmaster David Hopkins and his wife, Emma.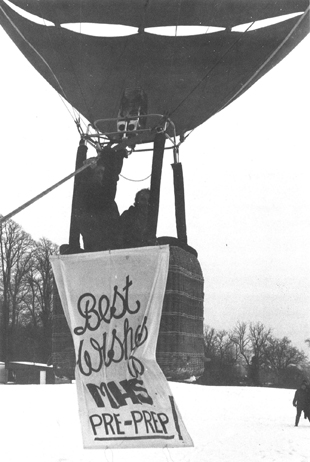 The last 30 years have seen their own changes; buildings have been added, staff and pupil numbers increased, weekly boarding and Saturday school have disappeared. And though increasing regulation has brought an end to raft races on the Spec pond and tree houses in the Dell, today's pupils enjoy the kind of comfort, food and facilities which would be the envy of past pupils.
Mrs Sophia Lombe White would no doubt find much of the world for which we are preparing our pupils in the 21st Century incomprehensible but, as Marlborough House approaches its 150th anniversary in 2024, she would, we hope, still recognise in 'her' school our determination to give our pupils the best possible education and preparation for life. Over the years the school has been skillfully evolved and adapted to respond to sometimes extraordinary circumstances. It will no doubt continue to do so in the years to come.
---
The following sources have been helpful in compiling this History:
Marlborough House School magazines 1931-present
'Old boys' addresses' ledger
Marlborough House Society magazines
'Marlborough House School 1874-1974, A Memoir'* by Peter Vansittart
"As Far as I Remember" by Michael Bawtree
'An Endangered Species – the Autobiography' by David Gower
'Great Britain's Great War', by Jeremy Paxman
"As Far as I Remember" by Michael Bawtree is available to buy on Amazon.