PSHE at Marlborough House is an all-encompassing subject that is taught both within the formal curriculum and outside the classroom. All children from Nursery to Year 8 are provided with carefully planned and co-ordinated opportunities to explore attitudes and values that come under 'Valuing Self and Others'. Children learn about themselves as growing and changing individuals with their own experiences and ideas, and also as members of their communities, sharing common thoughts and feelings with their peers. Marlborough House children are taught about the wider world and the importance of playing a part as a global citizen.
They take great care to cover all aspects of the curriculum including PSHE and the promotion of fundamental British values

isi report june 2015
The relevant components of PSHE that make up the framework for this subject from Nursery to Year 8 are:
Developing confidence and responsibility, and making the most of their abilities
Preparing to play an active role as citizens
Developing a healthy, safer lifestyle
Developing good relationships and respecting the differences between people
Developing skills of enquiry and communication
Developing skills of participation and responsible action
Promoting fundamental British values
The PSHE syllabus (including citizenship) is delivered through:
Circle Times (Focus in Early Years and Pre-Prep)
Subject teaching
Form Tutor periods
Class roles and responsibilities-elected representatives
Pupil Voice Forums
Debates
Discrete, timetabled lessons (Years 3-7)
Jigsaw PSHE
We are pleased to be able to offer our children JIGSAW PSHE from September 2020. Designed as a whole school mindful approach, Jigsaw PSHE/Health and Wellbeing provides a detailed and comprehensive scheme of learning. Children enjoy well-structured, progressive lessons which aim to prepare them for life by helping them really know and value who they are and understand how they relate to other people in this ever changing world.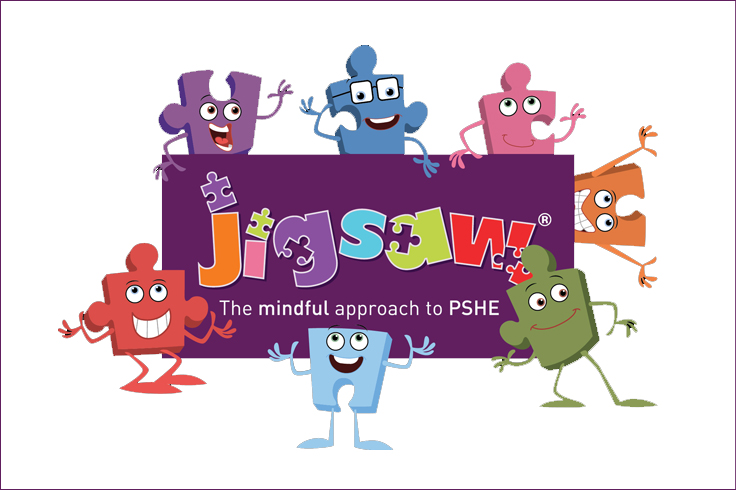 A cross-curricular approach: