Some children really do skip between lessons here. It's a very buoyant place.

The Good Schools Guide
the SCHOOL & GROUNDS
A country Prep school with acres of beautiful grounds for pupils to enjoy, life at Marlborough House extends well beyond the classroom.

THE EXTENDED SCHOOL DAY
Our School day is designed so that if you have children in different year groups you can drop off and pick up at the same time. We have a Breakfast Club from 7.30am in our dining room for those who would like to start the day with a delicious cooked breakfast. We also offer an early drop off from 8am each day for all year groups, including Nursery. Our extensive Club programme and After School Care (until 6pm for even our youngest pupils) extends the day, giving parents the option of later collection times to fit in with work and family commitments.
Early drop off: Children in the Nursery, Pre-Prep and Prep School can arrive for Breakfast Club (chargeable) at 7.30am or from 8.00am onwards.
Late pick up: All children may remain in school until at least 5.30pm every night, either taking part in an extra curricular club or with our After School Care, which is offered until 6.00pm.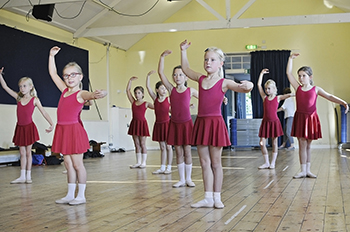 All the senior Prep School children (Years 5 to 8) have the option to stay for supervised prep in school 4 days a week on Mondays, Tuesdays, Thursdays and Fridays from 4.30-5.30pm. For Flexi-boarders of course, the fun and games continue on to the next school day.