School goes Continental on European Language Day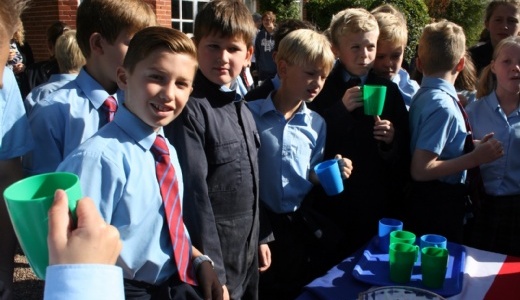 Last Friday the whole school enjoyed the European Day of Languages. Pupils celebrated the fact that we live in a multilingual world and they had a linguistic flavour to normal lessons. Pupils learnt basic greetings in different European languages, sang multilingual songs, dressed up in traditional costumes, tackled quizzes on Europe, researched famous European scientists and the History department looked at the diverse languages within the British Empire. During morning break we were all treated to a European snack - the Dutch stroopwafel was especially popular.
Lunch was indeed a "mystery" and nobody guessed that the main course was Greek and the pudding Irish! We would like to thank all our European parents who took part during the day, we were very fortunate to have visitors from France, Spain, Italy, Romania, Poland and Denmark! A huge thank you to all the staff, pupils and parents for a great day from the Modern Languages Department.