Pre-Prep Sports Days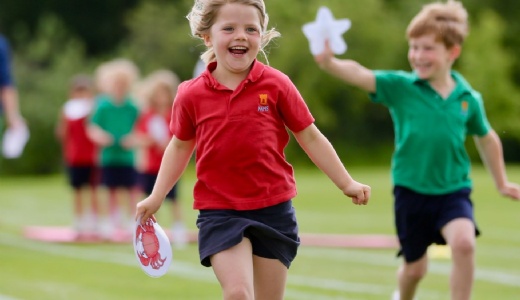 The Sports Days for our younger children were lovely occasions on Tuesday. The weather blessed us with a superb day "not too hot and not too cold, just right" as Goldilocks would have said!
The children across all the ages, from Pre-Nursery to Year 2, did really well in their various races and we had a fun couple of hours watching the children try their very best and all supported each other in their endeavours to succeed - whilst waving to their parents of course!