Weald Award for Creativity & Innovation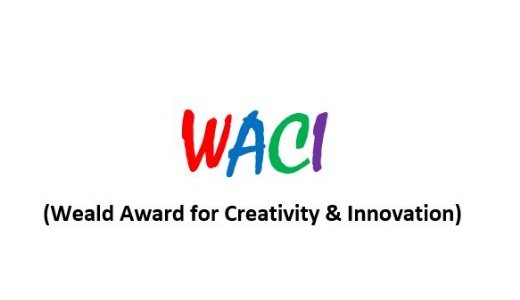 Under the leadership of Mr Payne-Cook, WACI has experimented creatively this year, trying a slightly different approach.
After the children in Year 6 were inspired by the visit of Andy the Architect in March, they were challenged to come up with an original 'idea in a box', the main focus of the competition being creative thinking within a clear context.
There were seven entries from MHS involving 10 children: Lucy, Oliver and George, Tom and Monty, Verity and Hermione, Ned, Ulysses and Emilia. The boxes were judged by the panel of Dr Gary McKay (technologist/engineer), Andy Puncher (architect), Kate Schuricht (designer), Liz Daley (former teacher) and Toby Payne-Cook (former scientist) during half-term.
There were seven further entries from Sissinghurst Primary School and three from Marden Primary. The judges shortlisted five entries: Two from Sissinghurst, one from Marden and Uly and Emilia from MHS. They will get to pitch their idea in more detail to the judging panel; the judging held in the famous parabolic arc 'Grand Designs' house near Staplehurst. They will also visit a high tech arable farm to see how innovative modern agriculture has become.
The shortlist will compete for a share of a cash prize. Well done to all those who entered.
With our new curriculum in Years 7 and 8, there will be more frequent opportunities for all children to develop their creative thinking.