All The World's A Stage...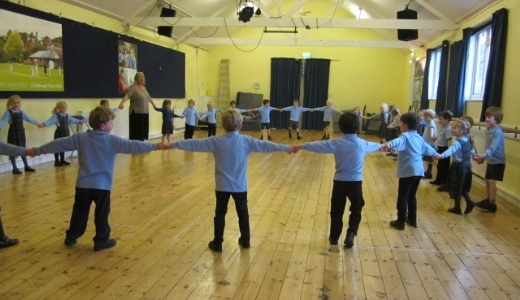 Have you ever spent an afternoon where you laughed, learnt and grew together?
Year 1 have!
On Tuesday afternoon, the shy and the theatrical alike, were immersed in drama. We listened to each other's ideas and thoughts, took turns, played new games and participated in pretend play (have you ever thought how you would take on the role of paper cutter?!). We expressed ourselves with words, facial expressions and body language and became very effective communicators.
The best part was, we didn't guess we were learning along the way. Every activity from playing drama games, improvisation and singing rhythmic songs together, required co-operation. Year 1 had it in bucket loads. As artists we created sculptures from each other's bodies, made machines to turn sheep's wool into jumpers, wood into paper and even a machine that makes chocolate - oh for the role of the taster at the end of the production line!
So how did the afternoon change us? We developed our creativity, came up with solutions to problems in role, responded imaginatively to a range of pretend situations and were reminded that 'All the world's a stage'…...!