Mr Newton visits Pre-Prep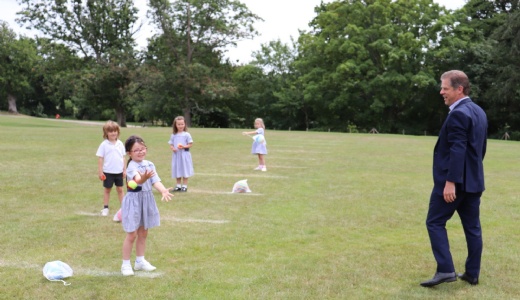 Our Headmaster Designate, Mr Newton, visited Reception and Year 1 children today during one of his visits to the school.
Mr Newton spent some time outside this afternoon, meeting children from Pre-Prep. In a fun game, Reception class RBY taught Mr Newton their names and showed off their catching and throwing skills!