Happy Birthday Forest School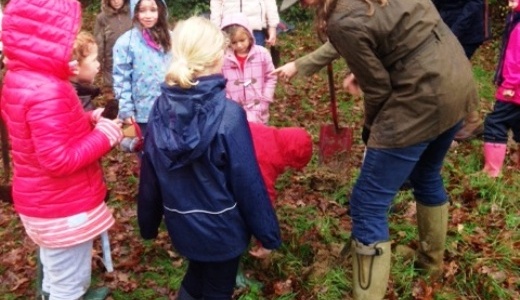 As many of you will know, MHS now has a Woodland Trust Bronze Award.
As part of this very special award we were given some free tree saplings to plant in our school grounds. Last Saturday, possibly the wettest day we have had in a few months, was the special tree planting day!
Fortunately it seems that our wonderful MHS parents weren't put off by a little bit of rain or a howling gale, as we had around 92 participants who came armed with a spade and many happy, smiling faces! The camp fire kept us warm after the hard work and bacon rolls were very well received, as was the hot chocolate which Miss Christie took charge of! The trees are now enjoying their new surroundings and we hope to see a wonderful hedge with some silver birch and beech trees in the months and years to come.
With special thanks to everybody involved and to Miss Christie and Ms Coatz for supporting Miss McGaughey and Mrs Reid during this wonderful day in Forest School.
Please click below to see photos of the day -
http://www.marlboroughhouseschool.co.uk/gallery/?pid=42&gcatid=14&albumid=23