'We are such stuff as dreams are made on ....... '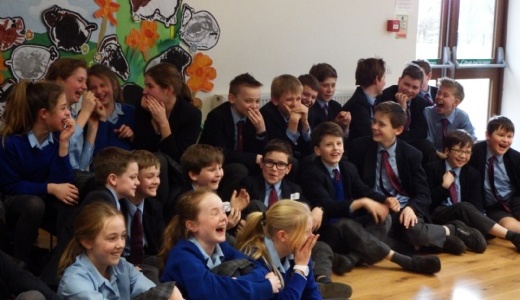 On Thursday of last week Year 6 and Year 7 were hugely entertained by the thoroughly enjoyable and very well produced version of "The Tempest" by William Shakespeare, performed by the renowned Young Shakespeare Company.
Their productions are always engaging, entertaining and educational and this was no exception. We gasped at the dreadfully disgusting, drooling Caliban, were charmed by the ethereal Ariel complete with her ukulele, and wondered at the magic and trickery of Prospero. The professionals were ably supported by our own budding actors: Theo, Atlanta, Nick, Esme, William, Elizabeth and Alice to name a few; the whole of the two years acted as chorus in support of the action. It was, as always, a wonderful journey into another of Shakespeare's enchanting tales.
Please cick here to see the Gallery of photos http://www.marlboroughhouseschool.co.uk/gallery/?pid=42&gcatid=14&albumid=49