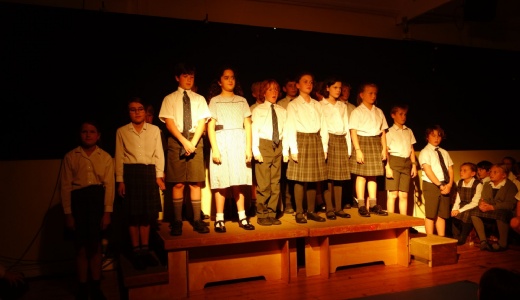 Mr Little writes about out Prep School Poetry Celebration 2018
Tuesday's Prep School Poetry Celebration was a great success again for MHS. The wonderful evening of recited poetry began with a fabulous group performance from all the pupils in Year 4. The children were energised, focused and clear in their retelling of the adventures of James and the Giant Peach. On show for all to enjoy was a vast array of poems. Comedic, poignant, traditional and modern, there was a poem for all tastes. The Year 6 children made a stirring contribution to the evening by collaboratively writing and performing poems about storms. They created powerful images and performed with an energy that embodied the storms they were describing.
Considering their young age, the overall quality of the performers was superb, with some children showing innate comic timing whilst others showed great empathy, tone and understanding. But, above all, what the performers shared was the effort to learn a piece of verse and then the courage to perform it in front of a live audience. The rousing applause they each received was a testament to that hard work and commitment. Well done to all who participated.
This memorable MHS evening comes together through the hard work and dedication of Mrs Atkins. Thanks and congratulations must be extended to her for another great success.