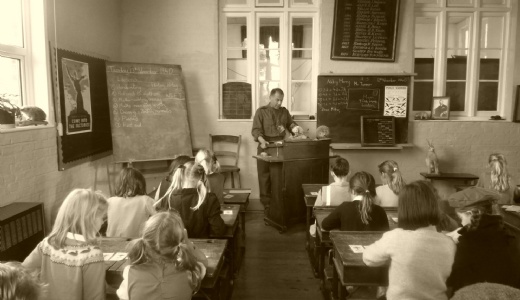 Please enter an introduction for your news story here.
By Tom in 4D
Year 4 were evacuated to Horton Kirby on Tuesday 13th November in a Time Machine disguised as a coach. It transported us to the 1940s! When we arrived a smiley man called Mr Berry took us on a walk and on that walk he told us some humorous and some sad stories about the children from the village in the Second World War. We found him very interesting indeed. After lunch, we played games such as marbles and 'hoop and stick'.
Later on, Mr Berry turned into a strict, 1940's headmaster who gave us a lesson on German and British Planes, adding shillings and pence and how to write a letter home to Mother. We were in the middle of a first aid lesson… when suddenly the air raid siren sounded! We were evacuated to an air raid shelter and sang a song to keep us cheerful.
Current parents please click on the link below to see some photos from the outing -
https://www.marlboroughhouseschool.co.uk/gallery/?pid=42&gcatid=14&albumid=137