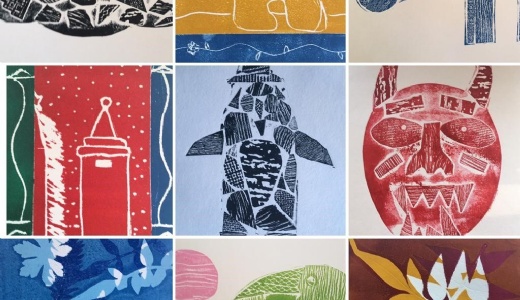 Last Saturday, nineteen artistically inclined children from the local Primary Schools in Sandhurst, Colliers Green and Hawkhurst came together with some of our children for the first of our Art workshops here at school.
The Art Room was filled with deep concentration along with laughter and excitement as two professional printmaking artists, showed the children how to create amazing works on paper using our printing press. All the children got on really well together and went home with a vast array of different prints including monotypes, collagraphs and press print pieces.
We will be offering more of these next term. The aim is to extend the skills of those children who are interested in taking their art forward and for them to connect with role models who make their living through creative means.
We are already looking forward to the next workshop!