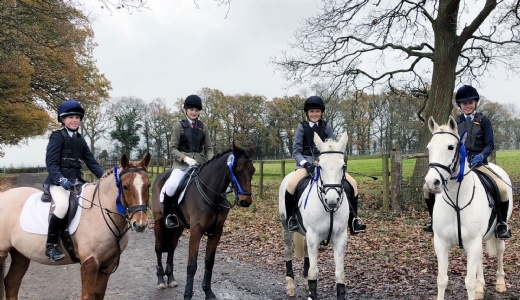 Four members of our riding team had a fantastic day at the recent NSEA Grass Roots South East Championship!
Many congratulations to four of our riders who took part in the NSEA South East Championships, which took place at the end of November.
Very well done to Isabella S, Emily (who qualified when at MHS), Amelie and Isabella R . The girls won the 70cm class and were 3rd in the 60cm class – all against strong opposition from schools across the South East! Individually, Isabella R was 7th and Emily was 8th in the 70cm.
Well done to all! We are very proud of you!