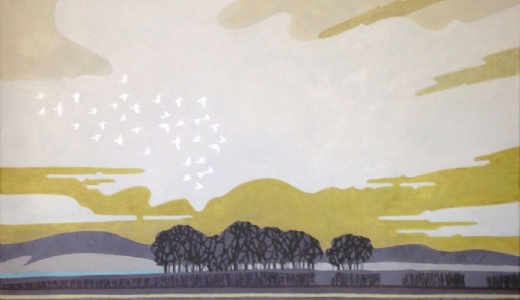 Marlborough House School will host their annual art exhibition from 9th-15th May 2019.
Bringing together emerging as well as established artists, the exhibition entitled 'A Sense of Place' is a beautifully curated collection of work by acclaimed local artists, talented members of staff and our own pupils.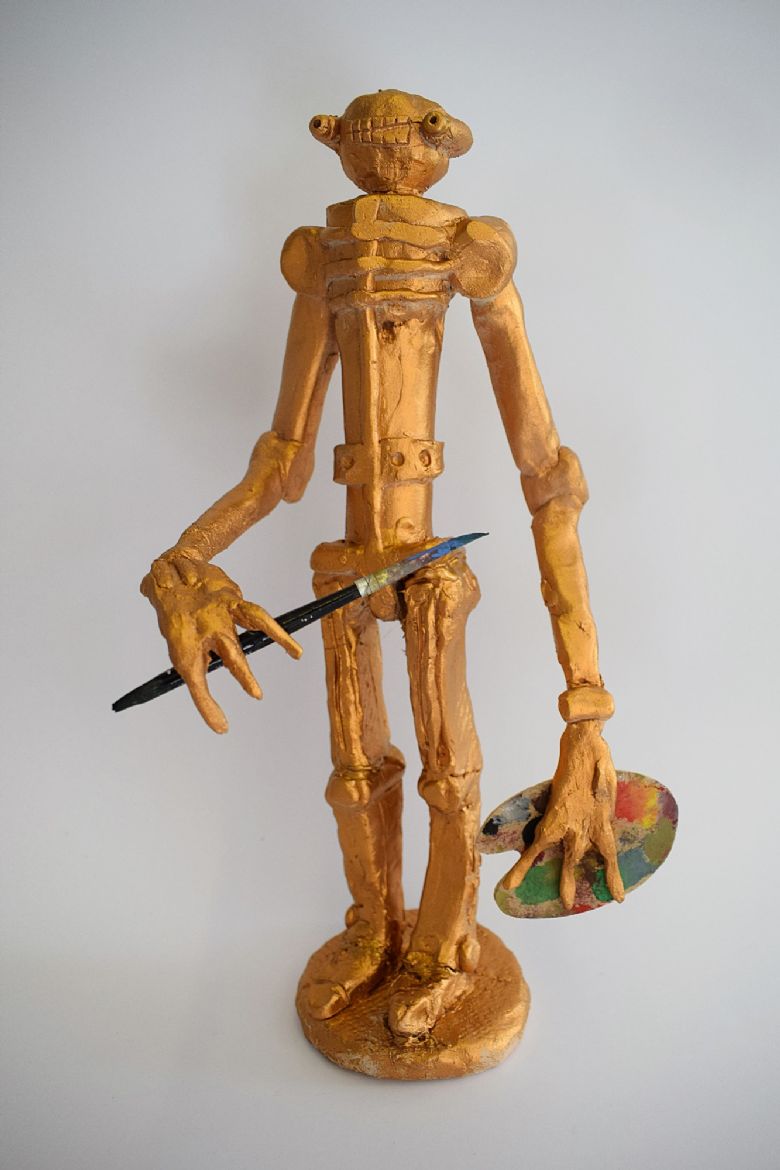 The 'Sense of Place' exhibition is the brainchild of our Head of Art, Sue Fields who not only designs a broad and challenging art curriculum for the school, but is also a professional, practising artist in her own right. By harnessing a broad range of expertise across her professional network, Mrs Fields has assembled a high profile roster of highly acclaimed local artists working across a rich and diverse selection of mediums. From potters to pewtersmiths, silversmiths to sculptors and seductive watercolourists to vibrant oils painters, professional local artists will be very well represented in a visual feast of work, inspired exclusively by the landscapes and environment around us.
All MHS pupils from years 3-8 have had the opportunity to make a piece of art for the exhibition. Seeing their work displayed along side professional artists brings much excitement and the insight they gain into the commercial and creative side of an artists life really inspires the children.
This year we will also be celebrating one of our exhibiting Year 6 pupils who has been shortlisted in the KS2 category of the Turner Contemporary Portfolio Competition alongside Mrs Fields herself, who has been shortlisted for the Teaching/Lecturer's category.
There will be an opportunity to purchase work, both from our professional artists as well as from a collaborative piece created by Marlborough House School pupils. Proceeds from the sale of Artists' work will, once again, go towards funding a practical art workshop later in the summer for pupils from both Marlborough House and local primary schools.
We hope that you will visit the exhibition. To book your viewing slot for the exhibition, please click HERE
Our exhibiting artists' profiles are below:
PAUL FOWLER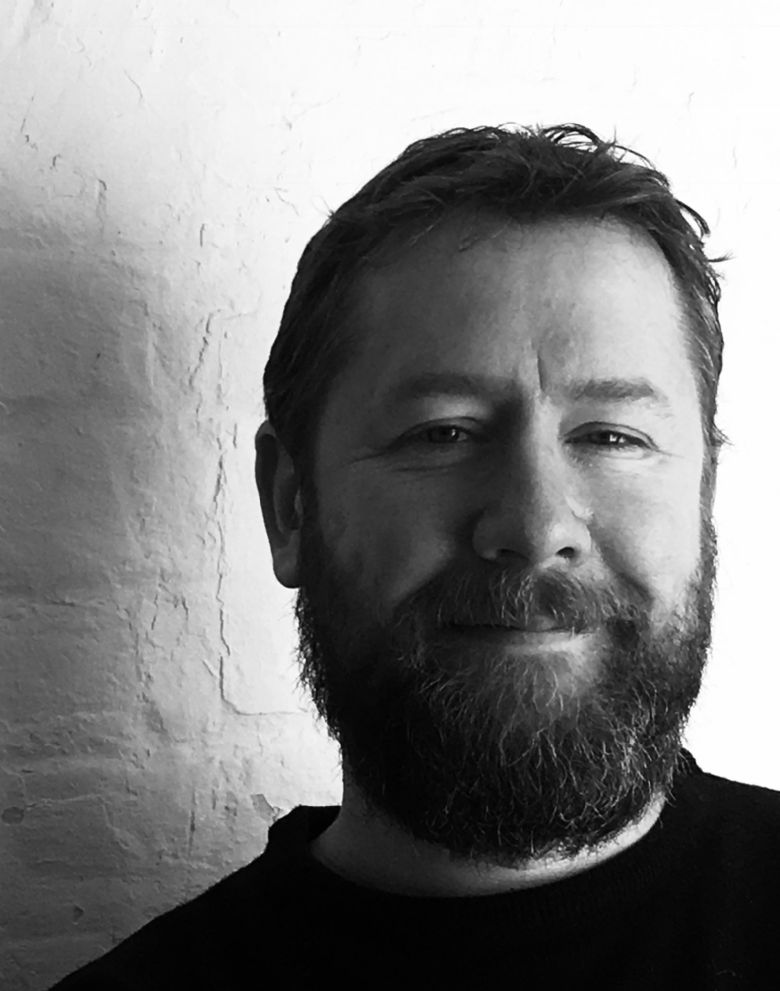 "Originally from Co. Durham I graduated from Canterbury College of Art in 1992 with a B.A.(Hons) in Fine Art (Painting).

My work is inspired by the immediate landscape of North Kent - the woods, marshes and coastline, flora and fauna. I like to employ a range of materials and techniques in my painting - though I do enjoy working most with watercolour due to it's immediacy and unpredictability...

I exhibit regularly in London as well as solo and group shows throughout the South East. I have shown work with the Royal Watercolour Society, Royal Society of British Artists, New English Art Club and RA Summer Show. In 2018 I was awarded 'The Artist' prize at the RWS Contemporary Watercolour Exhibition.

I currently work from a studio by the Creek in Faversham, close by the Swale Estuary which has inspired much of my work."
www.paulfowler.uk.com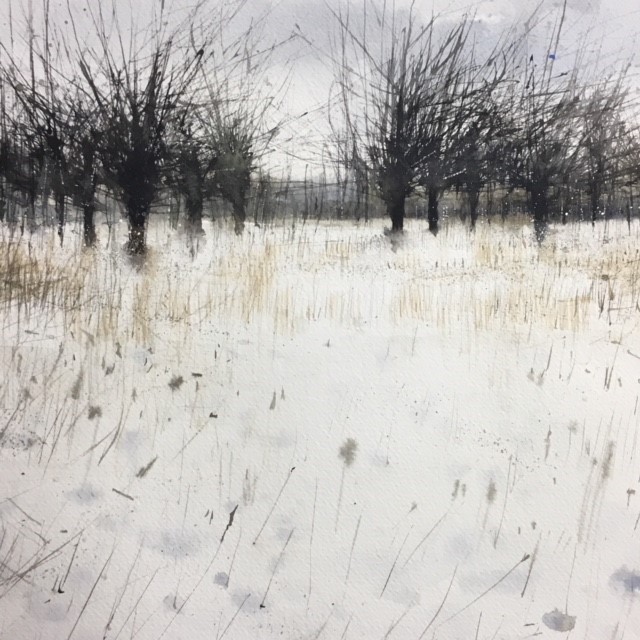 BIRGITTA WILSON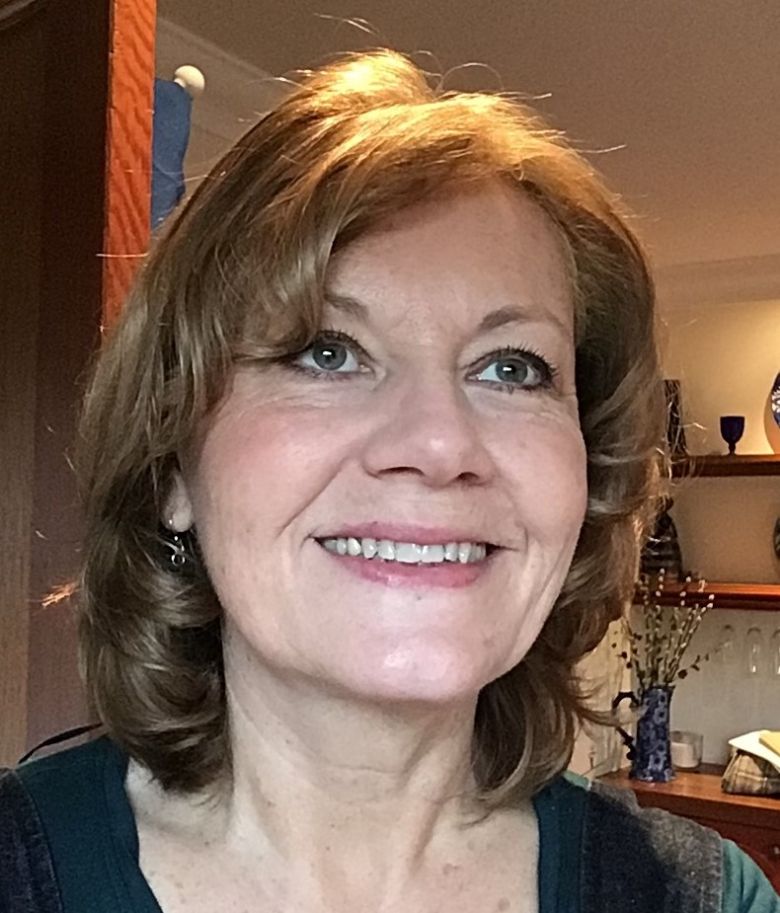 Born in Sweden and brought up in Brazil, I try to bring a personal perspective on the British countryside and like to explore the rich and varied textures of hedgerows and forests using the printmaking medium of collagraph.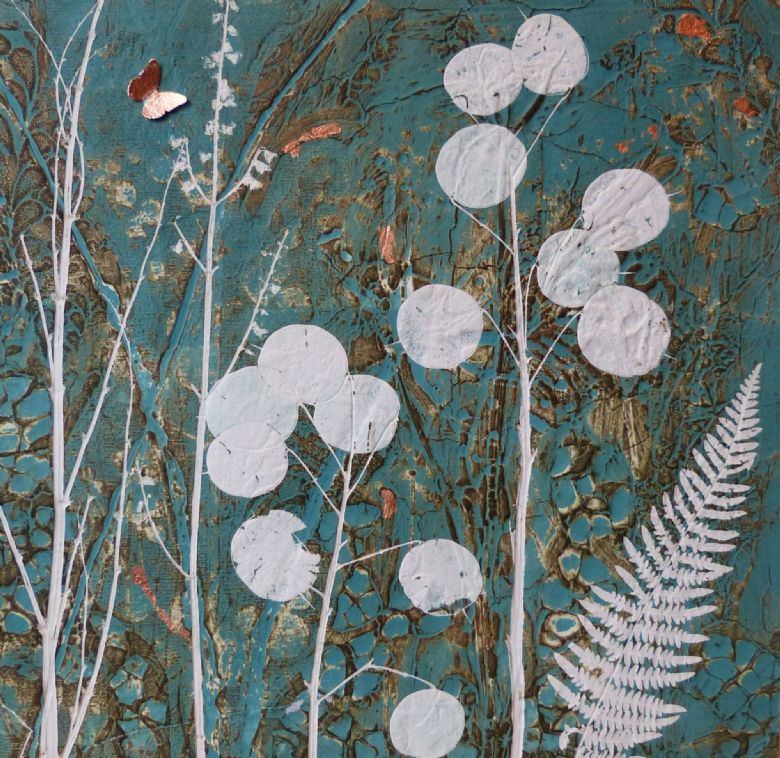 GILL BRIDGESTOCK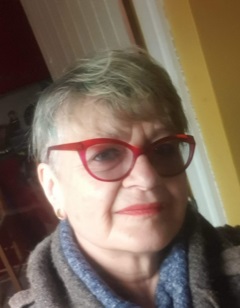 An award winner for design and collectability in pewter, Gill previously made silver jewellery and had four pieces hired by BBC drama 'New Tricks' and worn by actress Anna Calder-Marshall.
Gills work is hugely influenced by the sea making abstract conceptual forms in pewter and copper - two very opposing materials to work with. She enjoys interpreting the rough and smooth textures of rock pools, riverbeds and the movement of water achieved by using pewter in it's molten state that's poured and formed quickly within a mould then worked extensively once cool to achieve it's final appearance.
Pewter, silver or copper sheet is used for more sculptural work which is achieved using traditional silversmithing tools such as synclastic and anticlastictic techniques as well as the relatively new technique known as fold-forming. Gill hopes her work represents the sense of a captured movement of a flowing form.
Gill's stamp for precious metals is held at the London Assay Office for hallmarking.
She is also a member of The Association of Pewter Craftsmen
It may be worth mentioning that Gill is fully recovered from 22years of M.E. and will be entering her third year of wellness in March 2018.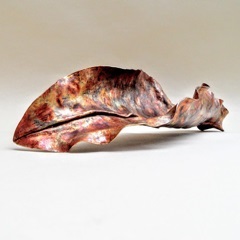 KATE STROM FIELDS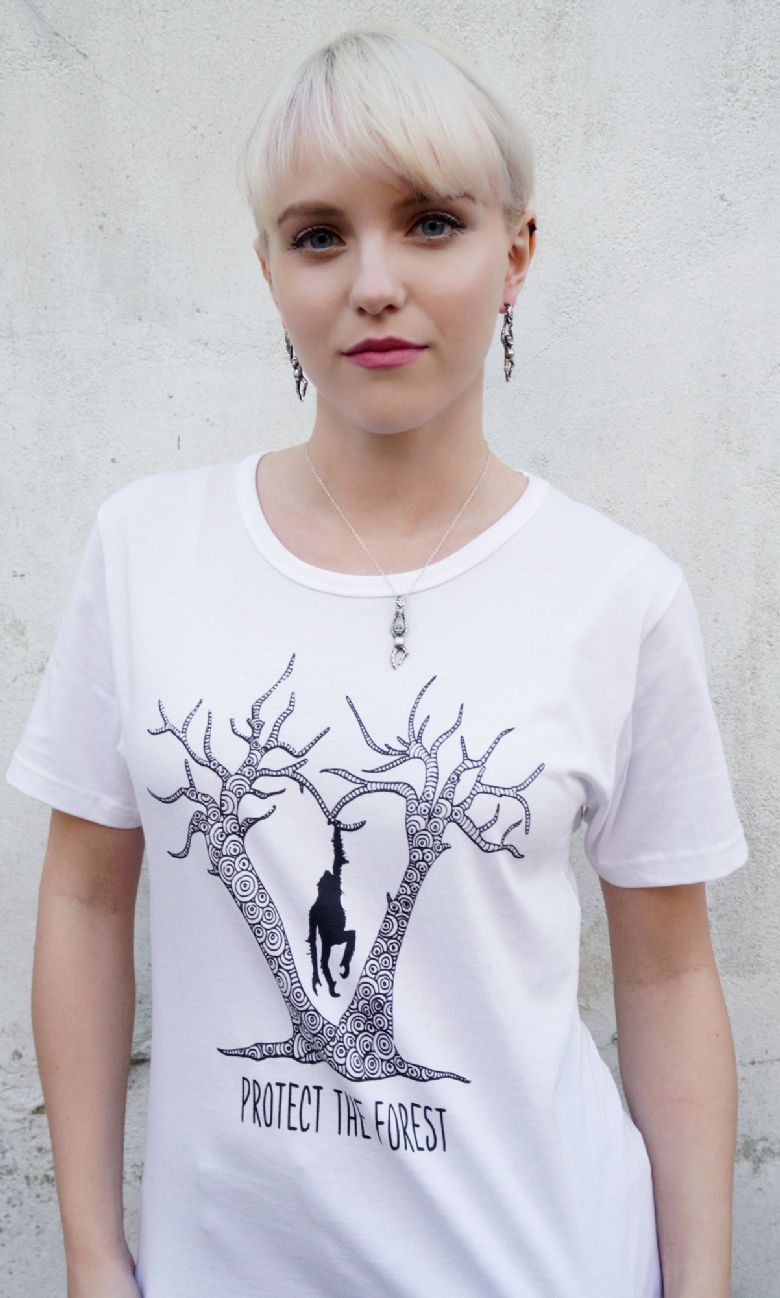 Kate draws her inspiration from the majesty of the animal world. The suffering of these creatures often imposed by human intrusion, brought her to create a collection that celebrates creatures in their natural state and pleads for the world not to shoot.
Turning Kate's intricate sketches into jewellery was a challenge for the very best of craftsmen. Her beautiful designs were recreated by hand using a digital pen and advanced computer software. Each piece is hand finished to perfection to reflect Kate's passion for her message and the animal world.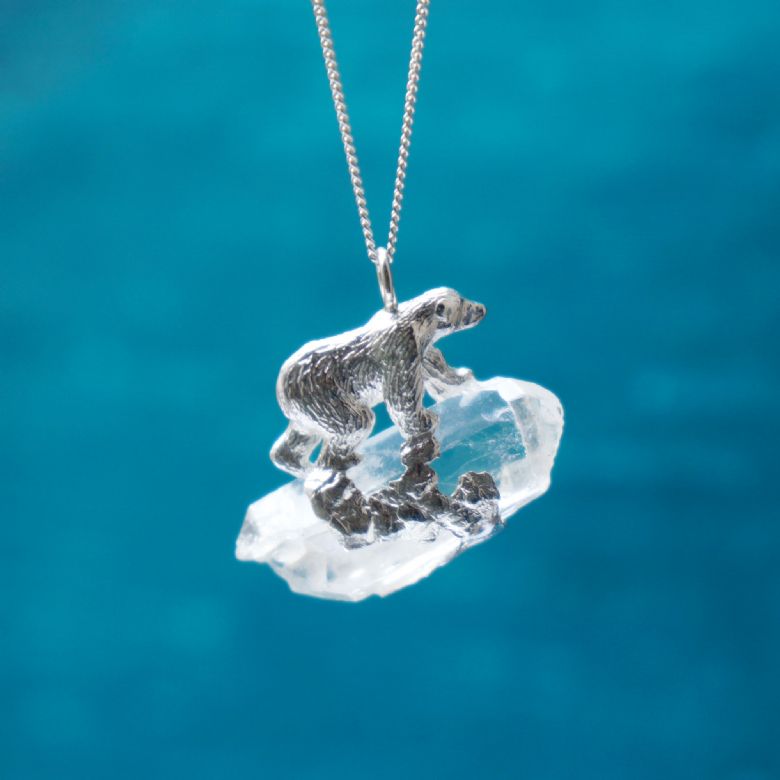 GEORGIE WATSON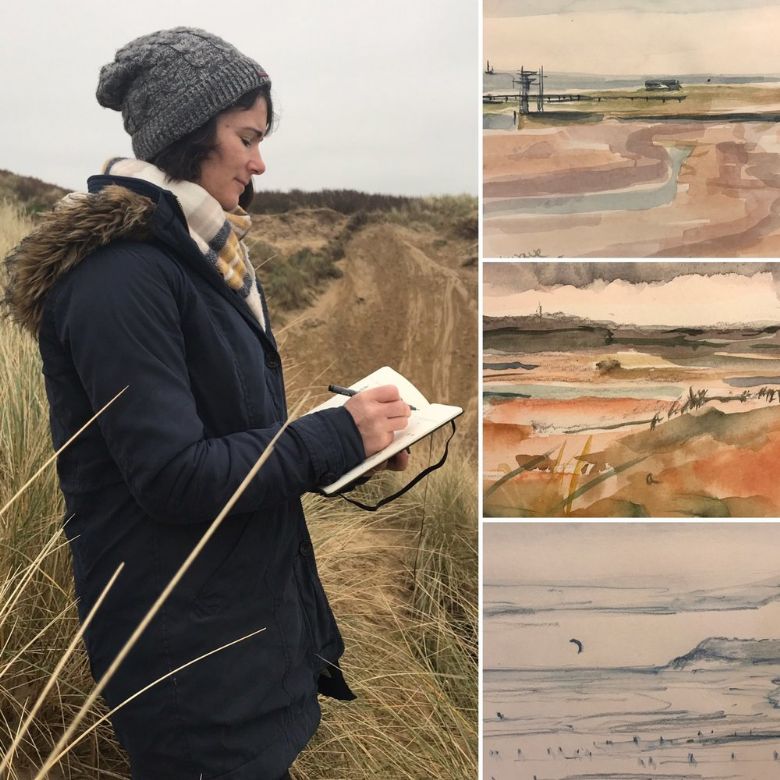 I observe the ever changing beauty of the environment around me and express it through a variety of mediums. My initial sketches are made out in the field and the final paintings and prints evolve in the studio.
I have grown up with a passion for water sports and so much of my work reflects this close connection with the wind and sea. Nothing excites me more than the forecast of a storm with powerful south westerlies hitting our shore.
www.georgiewatsonart.com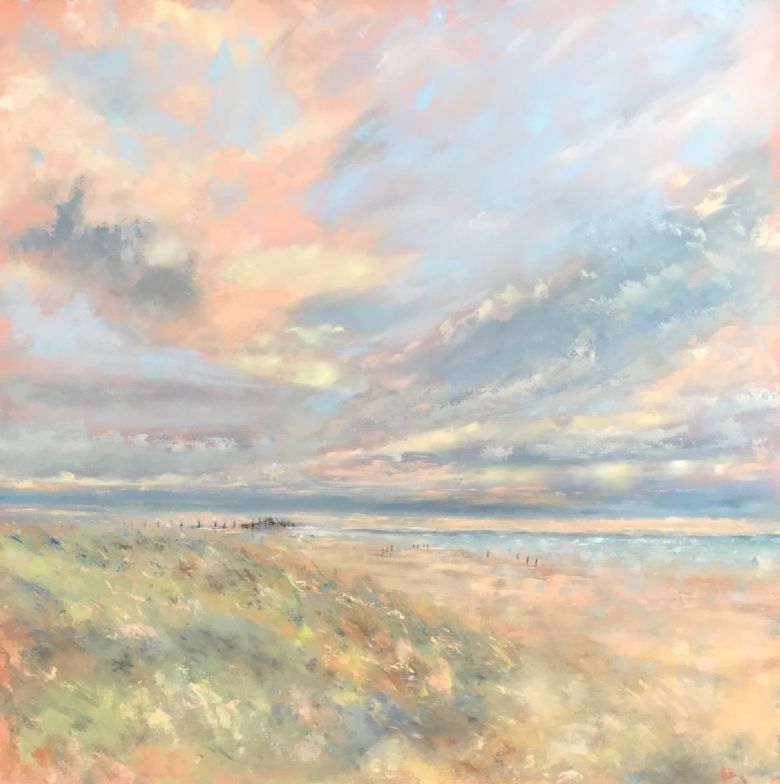 NICK ROWLAND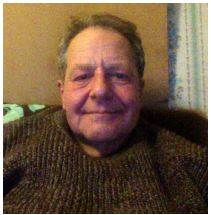 I was born in Hastings in East Sussex, where I have lived all my life and where I am based.
I studied Art and Design at Hastings College of Arts and Technology and graduated at Brighton University in 2006.
During my late teens my Grandfather took me to the famous London Galleries such as The Tate Gallery (now The Tate Britain), The National Gallery and The Courthold Institute etc and introduced me to painters such as Turner, Constable and the Impressionists who have since been a major influence upon my work.
Since my years at Art College, I have yearned to explore a more expressive and abstract approach. This has now become a reality for me and has shaped the presentation and creation of my modern art.
I like to work with a variety styles and techniques as this provides a far greater manoeuvrability for me to experiment and bring energy and exercise the power of colour into my paintings.
I use photography and sketch books for my research and ideas. I then take images from my photographs or sketches and use processes of abstraction, play and reinterpretation to produce my unique paintings. www.nickrowlandartist.com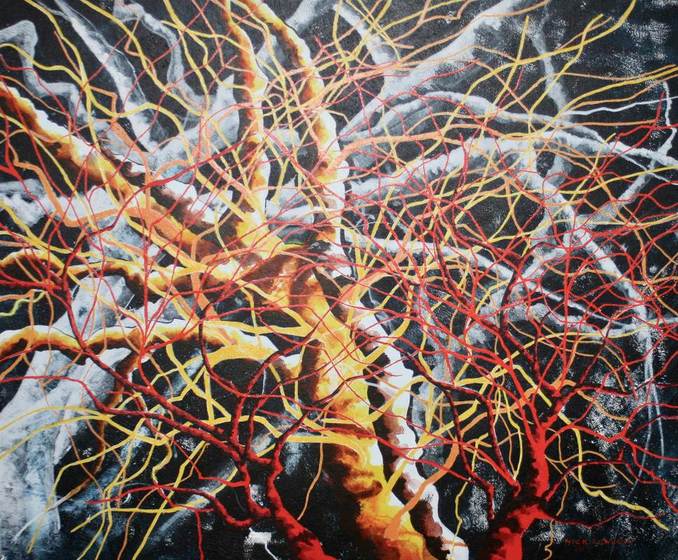 RUSSELL DOREY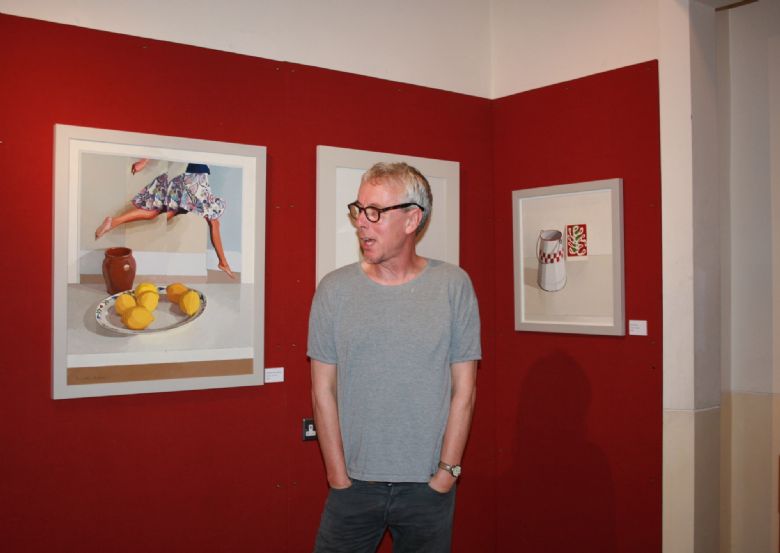 My work is primarily Still Life. I make meticulous drawings and finely crafted paintings in oil on canvas. My paintings are formal compositions, measured and plotted, reduced and balanced but they are not dry and dull. Some of the canvasses have been worked for months and a few arrived like gifts.
I spent eight years training at a succession of Art schools; a two year Foundation course, a degree in Fine Art at Maidstone School of Art and finally the three year Post Graduate course at the Royal Academy of Arts.
At twenty-one I was commissioned by the National Trust, I have sold paintings through Agnews (Old Bond St, London), exhibited at Royal Academy Summer exhibitions, and have had regular one man exhibitions in London and lately in Hastings.
russelldorey.co.uk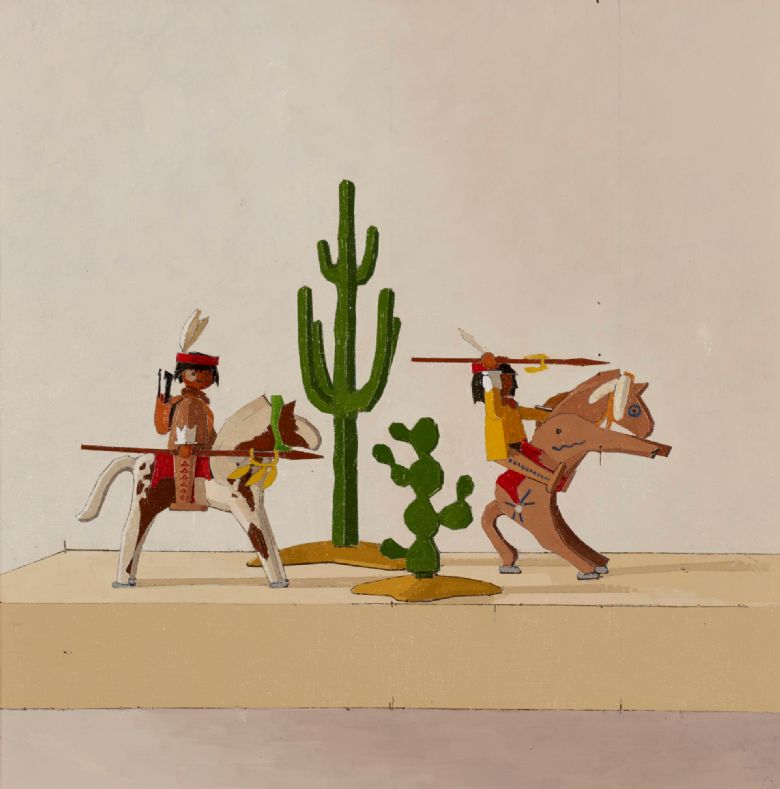 KARA DALTON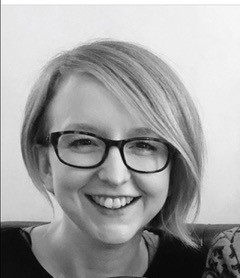 As an artist I work across a range of media. Primarily, capturing light and colour are my main passion. I take my inspiration from nature, everything from large scenic landscapes to macro plant and floral shots.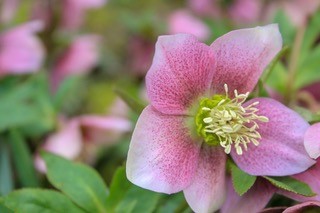 EMMA DOVE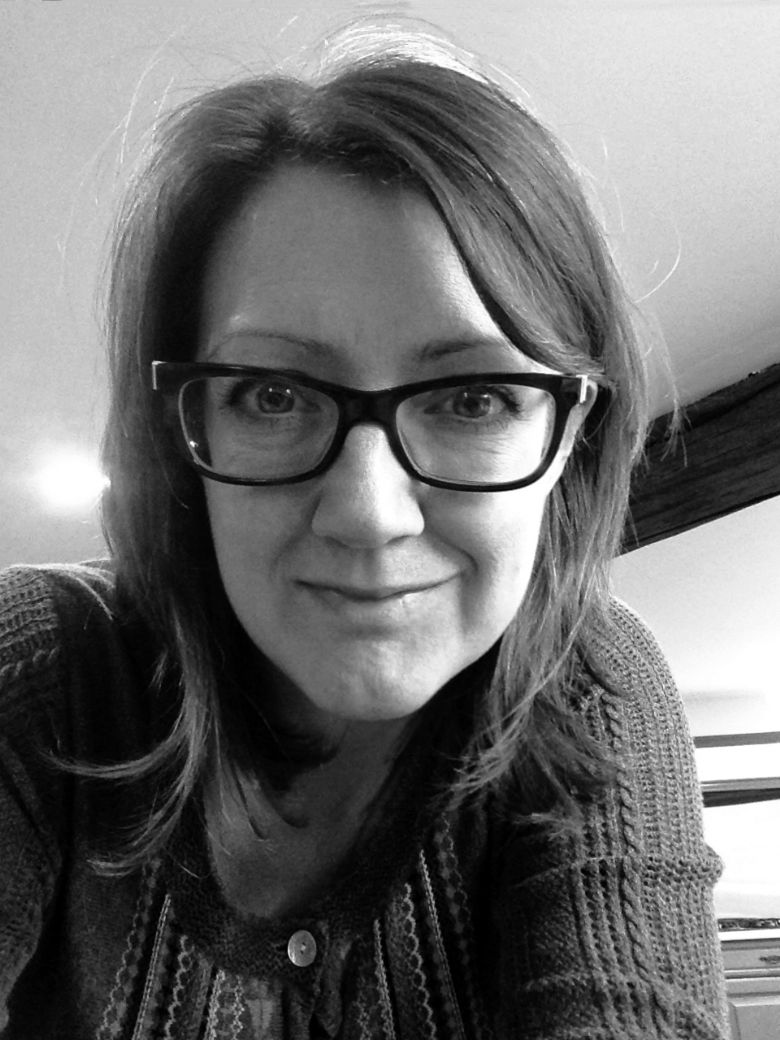 I am inspired by natural themes and often drawn to the shapes, colour and drama of landscapes, water and interesting skies. I enjoy the challenge of capturing the essence of what I have seen or felt, experimenting with texture and pattern to add detail and impact to my paintings and prints.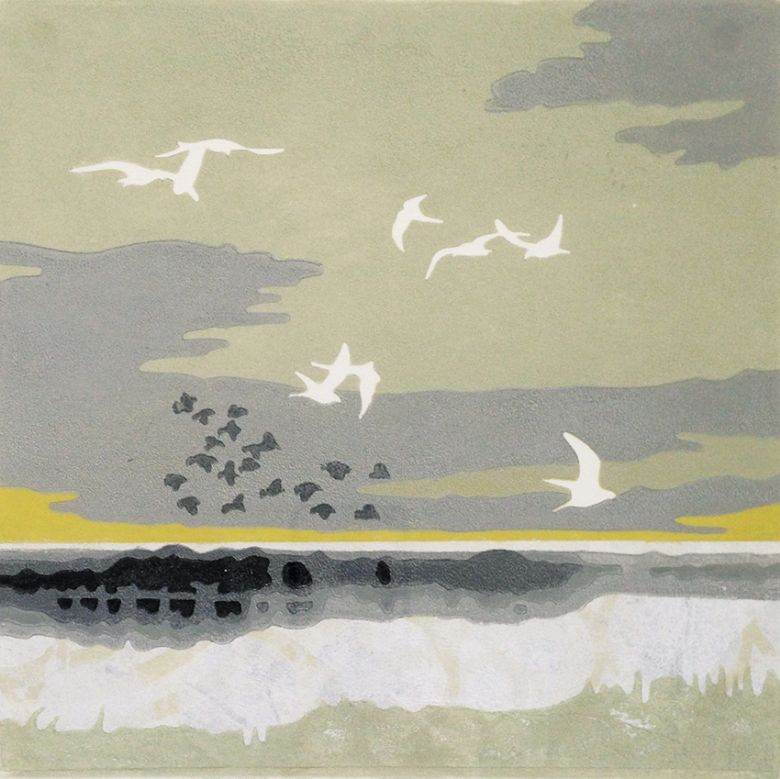 ROWENA MCWILLIAMS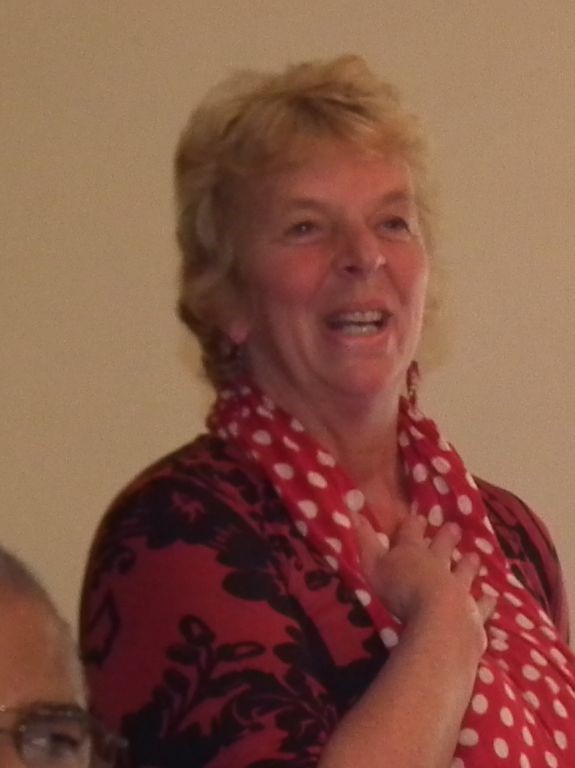 Inspired by landscape, poetry, coincidences and words, I love working in
oils and mixed media. Light, leaves and layers particularly appeal. Recent
work has been about memories of particular places or times. My work often
offers an emotional response to an event, experience or place.
After working at the Arts Council, I taught Art and English overseas and
then worked as Head of Art at Marlborough House for fifteen years - a very
special part of my life. I now teach and organise exhibitions at Smallhythe
Studio, a small gallery just outside Tenterden and try to paint everyday!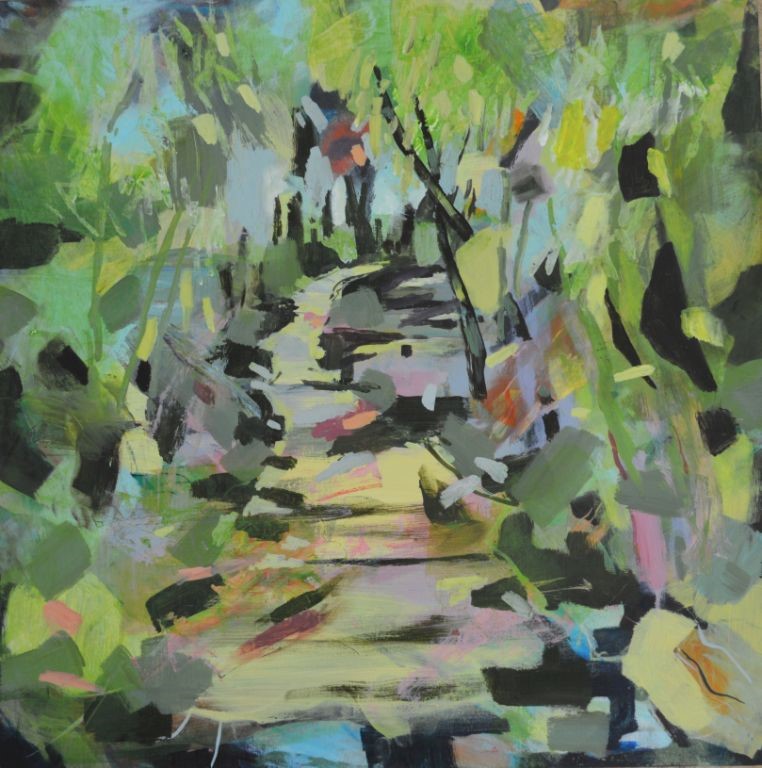 VINCENT MATTHEWS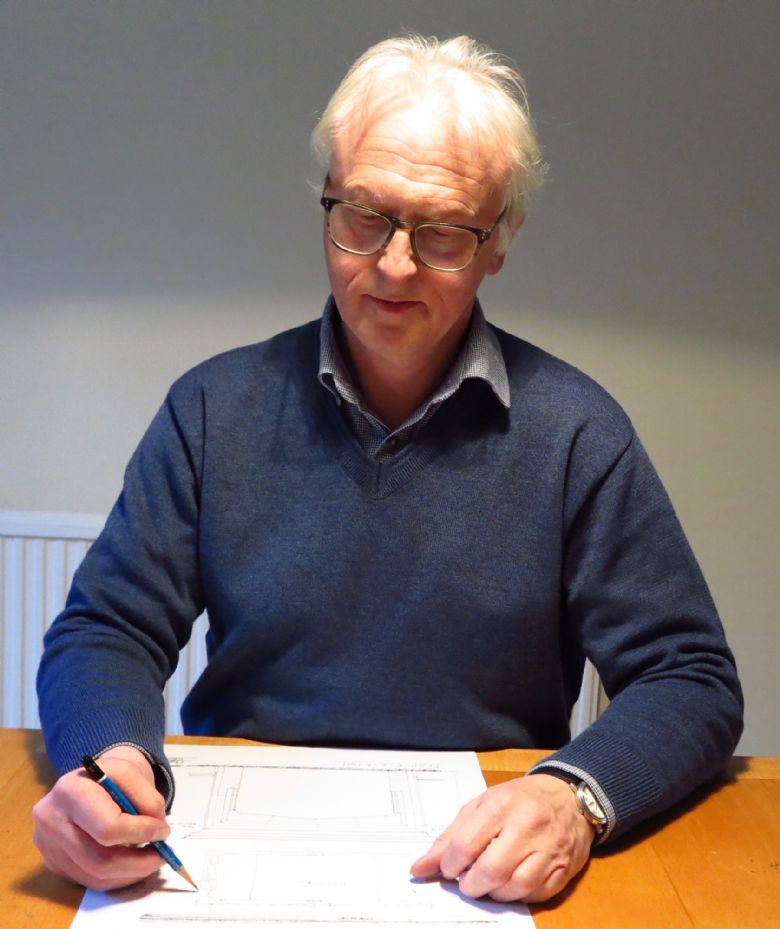 Drawing features in Vincent's work and he likes to use his plein air sketches as his source of reference for all of his etchings, intaglio engravings and ink drawings. His main inspirations are the old dilapidated buildings, shacks and the landscape at Dungeness (with the "Wild West" type scenery and temporary structures that get blown away by the wind) and the area around Rye. He largely focuses on the subject he is interested in and leaves the rest for the viewer's imagination. With his aquatints, he likes to pair back the lines and to use abstract slabs of tone in black and white.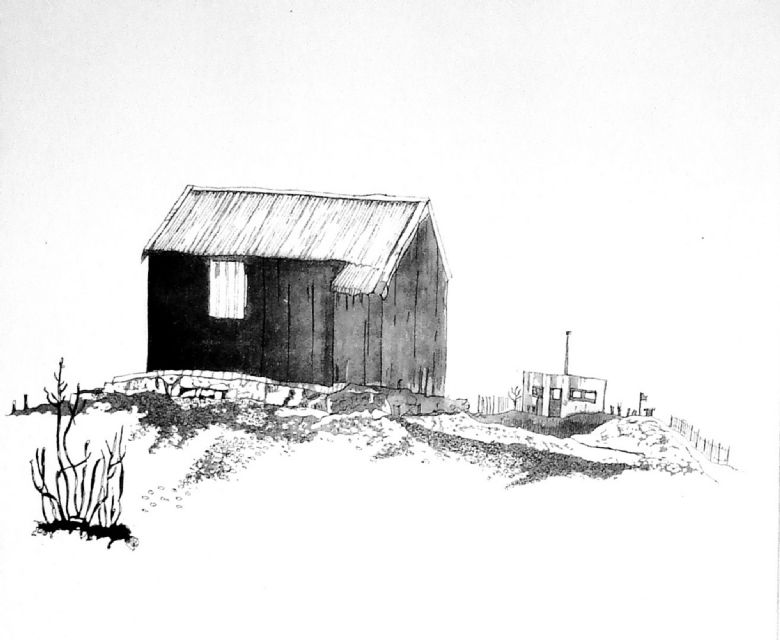 JEMIMAH PATTERSON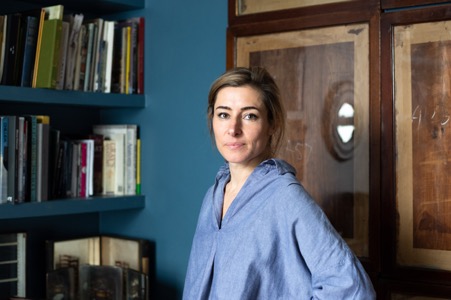 Jemimah Patterson's work is heavily influenced by the fact that she is one of a conjoined set of identical twins. This twinning creates resonant psychological dimensions that are reflected in her compositions; paired or mirrored motifs recur throughout her work, often creating surrogate double portraits. She paints exclusively on mirrored and reflective surfaces to align with these ideas around 'the double'.
Jemimah completed her foundation at Central St. Martin's College of Art & Design in London in 1997-98 and a BA (Honors) at the Ruskin School of Drawing & Fine Art at the University of Oxford from 1998-2001. Jemimah has had a number of successful solo exhibitions across the world including the UAE, US and the UK and has been involved with numerous group exhibitions. Her works can be found in some esteemed private collections including Her Royal Highness Sheikha Salama bint Hamdan Al Nahyan, Abu Dhabi and The Dorchester Hotel, London.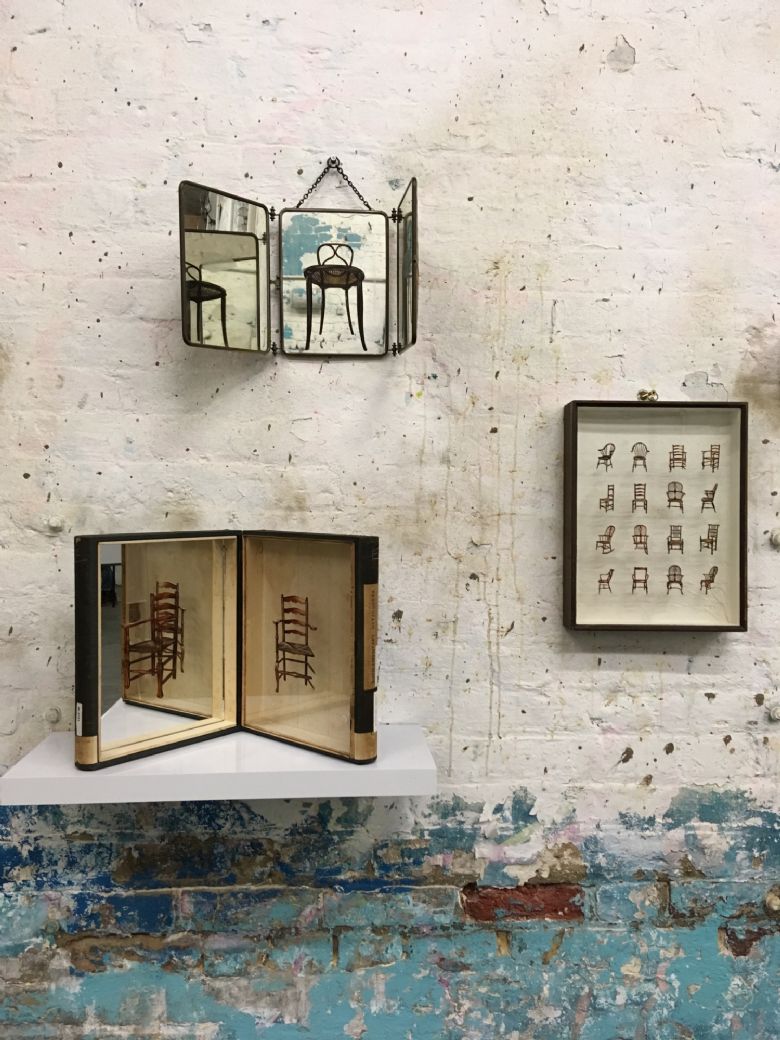 ​​​​​​​
To book your viewing slot for the exhibition, please click HERE