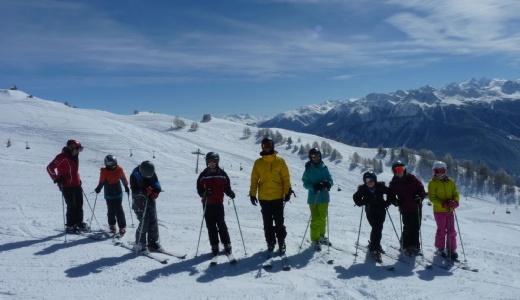 The annual Ski trip to Switzerland was another superb week for the boys and girls who joined the five MHS staff travelling to Les Elfes in Crans Montana.
We arrived on the first week of the holidays and had a wondrous week, with totally empty slopes, and not a queue in sight. Great sunny weather combined with plenty of snow, added to by a HUGE fall of snow on day 5 meant the final 6 hours of skiing on Friday were truly amazing. The children shared our normal venue with 20 children from Repton Prep School in Dubai and many made some good friends and found their peers were heading to some of the same Senior schools in the South East. We were treated to lovely food, excellent instructors who really progressed the children's technique over the week and the children finished their ski race with some brilliant performances. A night-time candle lit walk around the lake in Crans, bowling and a disco were some of the evening activities which were enjoyed.
Thank you to all the staff who helped make the trip run so smoothly.
Mr Rob Mathers