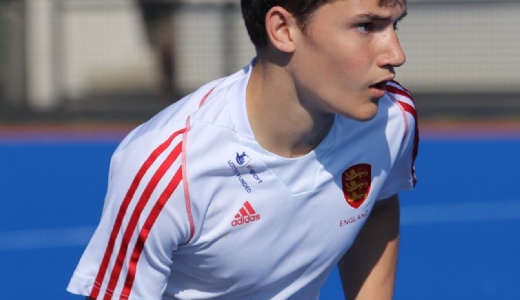 Many congratulations to ex MHS Pupil Ben Fox who competed for England U18 Hockey v Holland over the Easter weekend.
We were delighted to hear that Ben had been selected to play in the Holland series as part of the England U18 Hockey team. Ben was a pupil at MHS from 2006 to 2015 and it was clear from the outset that he was a talented sportsman, with a particular skill in hockey.
In the three match tournament in Holland, Ben was in the starting line-up for the first match where England were 2-1 up until the final few minutes when Holland drew level, England then lost the second match 2-3. Ben played brilliantly in the final match which England won 3-2 and thus drew the series.
Ben went from MHS to Eastbourne College where his sporting talents have continued to be supported by his Housemaster and Director of Hockey, ex-Olympian Rob Hill. We were delighted to welcome both Ben and Rob Hill to MHS in March when they gave a hockey masterclass to our pupils in Years 5 to 8.
Good luck for the future Ben, we are watching your progress with great interest!