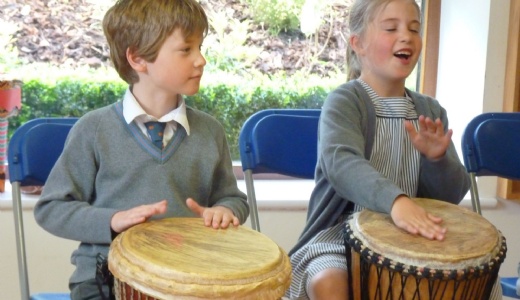 The sound of African drums rang out from Pre-Prep this week as the children got the chance to participate in a Drumming Workshop.
All the children, from Nursery to Year 2, had the opportunity to get their hands on a beautiful, brightly decorated African drum as the wonderful Lucky Moyo returned for a second visit.
Lucky visited in Week 1 to set us off on our African adventure with stories set to music. This time he taught us how the simplest of rhythms can build into a truly wonderful cacophony of sound, even in the hands of the most cautious (or indeed enthusiastic!) drummer. Each child has also made an African instrument of their own so we expect those rhythms to ring out across many homes in the weeks to come.
Please see our facebook page for more lovely photos.