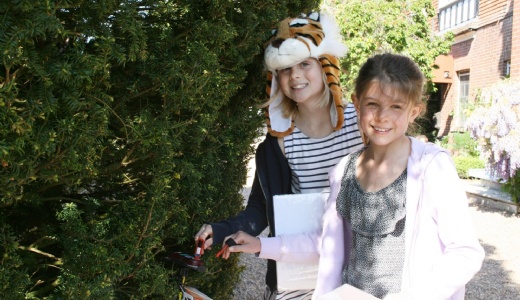 Last Thursday all the children from Nursery through to Year 8 took part in an orienteering event organised by Neil Speers from Dartford Orienteering Klubb (yes it's spelt correctly!).
Last year Neil surveyed the school grounds and produced a specialist orienteering map which the children used for this event. Following a route on the map, the children had to find various controls – its not just about speed, but taking time to read a map and plan a route! Their position and time were plotted by electronic dibbers, so this was a great combination of technology, geography and cross-country.
The results can be seen to current parents on the link below.
What a fantastic event for the children, they all loved it!
Thank you to Tanith at the Big Cat Sanctuary for a selection of wonderful fluffy prizes!
Many thanks to Mrs Speers and her husband Neil for organising this wonderful day for the children.
Current parents please click on the link below to see the full results - https://www.marlboroughhouseschool.co.uk/page/?title=Orienteering+Results&pid=333