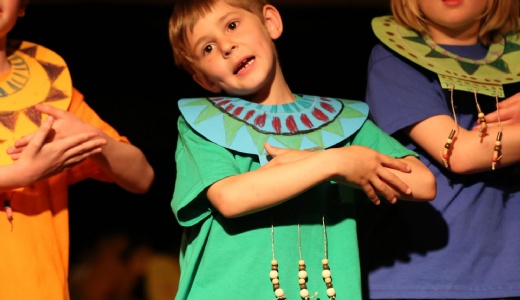 We were all captivated from the very beginning by the Pre-Prep children when they celebrated the end of their African topic before half term.
We were mesmerised by the exquisite screen puppetry and transported to the savannahs of Africa. You couldn't hear a pin drop as the shadow puppets re-enacted the story telling of Anansi. The atmosphere then changed as the stillness was broken by the beating of drums and call and response songs filled the auditorium.
We were immersed in colour, sound and life created by all the children from Reception up to Year 2. The performance was a true culmination of all the learning and interest from their African topic and the children took complete ownership of it.
We witnessed a wonderful celebration of the joy of sharing stories, song and dance and a magical way to end the term. Very well done to all the children!