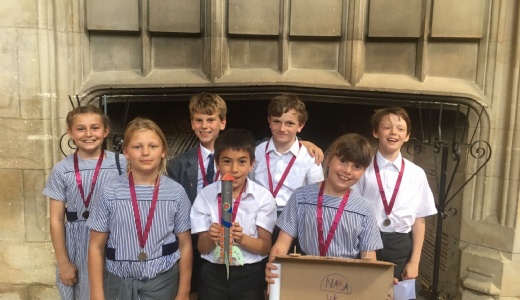 Earlier this term Mr P-C took two teams from Year 5 to participate in Battle Abbey School's STEM workshop "Mission to Mars!"
The activity was designed to highlight the fusion of science, technology, engineering and maths skills required to develop a manned space mission to Mars; co-ordinated by the IET (Institute of Engineering and Technology).
As well as technical insight and ideas, the children were judged upon their collaboration and their communication skills; essential life skills embedded within our new curriculum. They had to design a rocket transport system, a rocket and also code the transport to the launch depot - and then there was the rocket launch!
Both teams worked really well and one of our two teams won the competition overall!