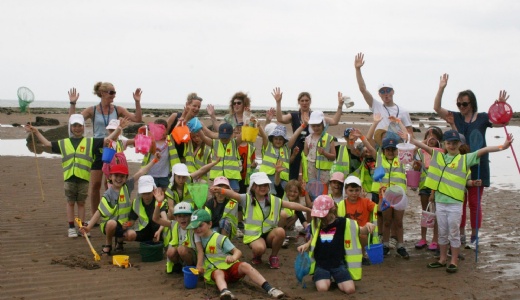 On a sunny Tuesday this week our Year 2 children set off to the seaside at Pett Level.
They worked in groups to produce some fantastic natural art which was based on the work of Andy Goldsworthy. They created some wonderful art using sand, pebbles and seaweed.
Once time had been spent making sandcastles together, the children had fun rock pooling and looking for crabs. It was a lovely day by the sea, the children sang a special Happy Birthday to Mr Whitlock who even had a birthday cake on the beach!
Thank you to all the staff who accompanied the children.