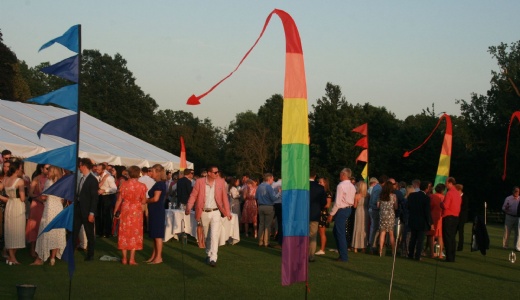 The recent Alumni Ball, in aid of SUDEP Action, was a truly wonderful night! Happy party goers enjoyed cocktails in the warm evening sunshine, followed by a delicious meal and dancing to the early hours.
It was really lovely to see so many past pupils and parents back at MHS, raising an amazing sum of money for this charity which is so close to our hearts.
The ball was followed the next day by lovely, fun, low key cricket matches on Sunday afternoon. Three teams competed against each other and these included many ex MHS pupils. It was also lovely to welcome back some familiar faces of ex staff who came along to support, enjoy the atmosphere and meet up with their past pupils. It was a lovely afternoon in the summer sunshine raising more funds for SUDEP Action.
Very well done and thank you to Mrs Kate Edwards, Mrs Teresa Sibree and the committee for all their hard work organising both of these lovely events.
Please click here to see some photos of the ball on our Facebook page and here to see some photos of the cricket match
There is also a larger Gallery of photos on our Marlborough House Society website. Please click here to see them.
We hope to announce the total amount raised very soon.