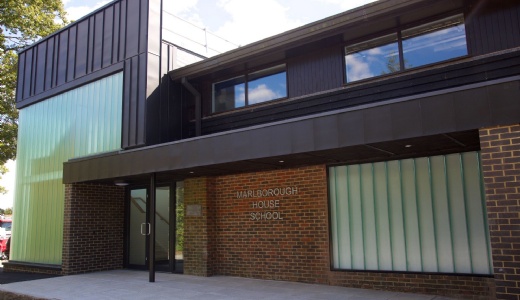 We are delighted that, with the new academic year now underway, pupils in Years 4 to 8 have new Changing Rooms at the east end of the Sports Hall.
The extension, with a new main entrance to the Sports Hall itself, provides modern and fresh facilities for the boys on the ground floor and for the girls on the first floor.
The view at the entrance to the bottom car park has been transformed and the clock face on the south side overlooking the Colts pitch should help us all keep track of time!
Whilst there are still a few jobs to finish off, the building is in use and we look forward to a few final finishing touches in half term.