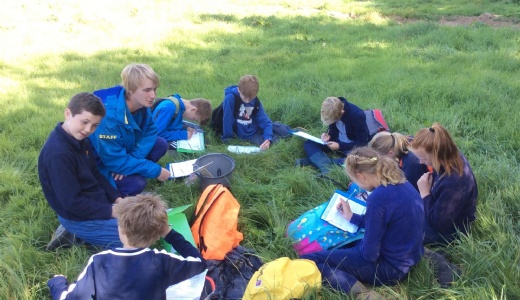 With just a day of school behind them, Year 8 jetted off last Friday to complete the first part of their Geography CE fieldwork on the Isle of Wight.
The aim was to study the river from source to mouth, taking measurements in the river to investigate how the characteristics change.
The children thoroughly enjoyed the opportunity to bond after the summer and the fantastic weather made the trip even better. As well as making great progress with their projects, the pupils were led through various challenging activities to build leadership skills and develop teamwork skills. They overcame their fears to abseil, compete at 'Aeroball', work together to reach the top of Jacob's Ladder and complete the famous 'matrix'. They were blessed with blue skies and warm weather, which added to the wonderful atmosphere.
The children made a successful start to their Geography projects… now the hard work really begins as they finalise and perfect them!
It was a wonderful trip and huge thanks to Mrs Fox, Mrs Reeve, Mr Mathers and Mr Kimber for giving up their weekends to help with their projects and take them on such a great trip.