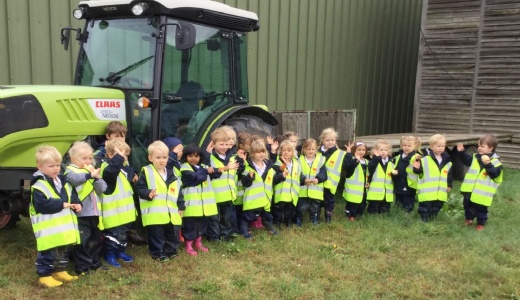 The ground may have been soggy, the clouds black, but there were no dampened spirits as our Nursery children set off for their annual farm trip to Chittenden Farm in Staplehurst.
As part of our Pre-Prep Harvest Festival celebrations the children are enjoying learning all about our local farms and produce and exploring what it means to live in 'the Garden of England'.
They dug for potatoes, picked beautiful apples and ransacked the polytunnels for sweet cherry tomatoes. In the farmshop they looked at all the locally grown and sourced produce and filled their shopping baskets, then it was back on the minibuses with their very own harvested produce and a bottle of apple juice each.
Many thanks go to Mr Mathers and Mrs Reeve for driving the buses and to our Junior Masters for accompanying us. Huge thanks as always to Mr Breach and all at Chittenden farm and farmshop for allowing us to visit each year, it is such a special trip for our youngest children.