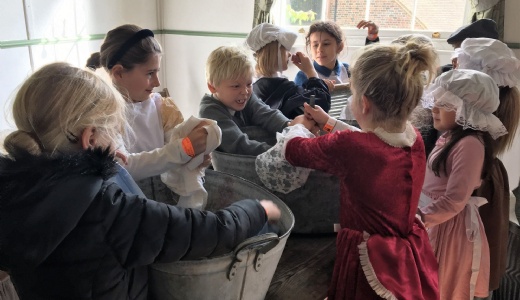 Year 3's exciting trip to the Victorian era
Last week it was time for Year 3 to get dressed up as Victorians and learn about their way of life.
Everyone got dressed up in Victorian costumes and enjoyed a range of experiences including washing, ironing, rug making and nursing. The sun shone down on them as they moved from one authentic Victorian setting to another.
As always the children were a pleasure to take, watching the concentration on their faces and listening to all their inquisitive questioning was truly inspiring. They are all looking forward to following this up next term in the classroom. What a fabulous way to start their topic!