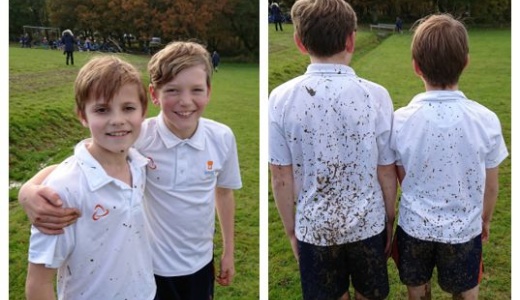 Well done to the Marlborough House pupils who came 1st and 2nd in the Boys' U11 race out of about 60 runners at the Dobson Trophy race.
The Dobson Trophy proved a very good afternoon out for the MHS runners on Friday, down on a muddy but bright afternoon at Claremont.
The Boys U9's and Girls U9's did well with Nel placing 7th in her race and Marcus 4th in his - he was unlucky to slip in the final run in for the places after bumping another runner. Young Hercule came second in our team placing , which was an excellent effort for a Year 3 Boy running a Year 4 race. The U9 Boys team did well to place 3rd from 10 school teams.
The U11 Boys ran strongly with Theo and Miles coming in 1st and 2nd (a long way ahead of the nearest runners) and ensuring that the U11 Boys team placed 2nd overall.
Our Senior U13 Boys did very well placing 4th.
Our Boys teams overall in the combined event came an excellent 2nd Place - losing out to Yardley Court.
The runners form all ages did very well and it was a pleasure to see so much determination and effort on behalf of their team mates and school.