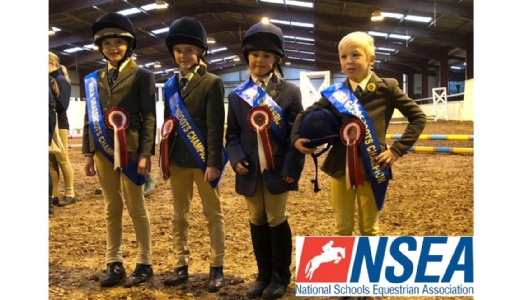 Over the last year, children from the MHS Riding Team (Erin, Zoe, Annabel, Hattie, Eliza, Jack, Emma and Matilda) qualified for the NSEA South East Grass Roots Inter-School Championships, which our school team went on to win in Sunday's championship event at Sands Farm, Horsham!
We were absolutely thrilled that our riders won the first competition of the day, the 40cm class, which was judged on performance and riding style, making them the South East Grass Roots Champions! Well done to Eliza, Zoe, Jack and Annabel. To add to the excitement, three of our team qualified to complete individually and had great success with Jack winning, Erin coming 5th and Annabel 7th!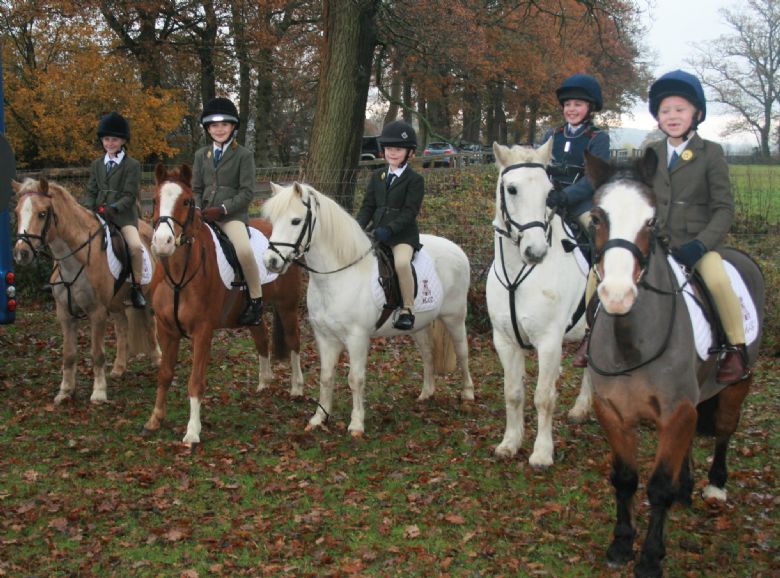 This was followed by the 50cm class and our team of Emma, Annabel, Eliza and Zoe all jumped beautiful rounds but weren't quite fast enough to be placed out of the twelve strong teams entered.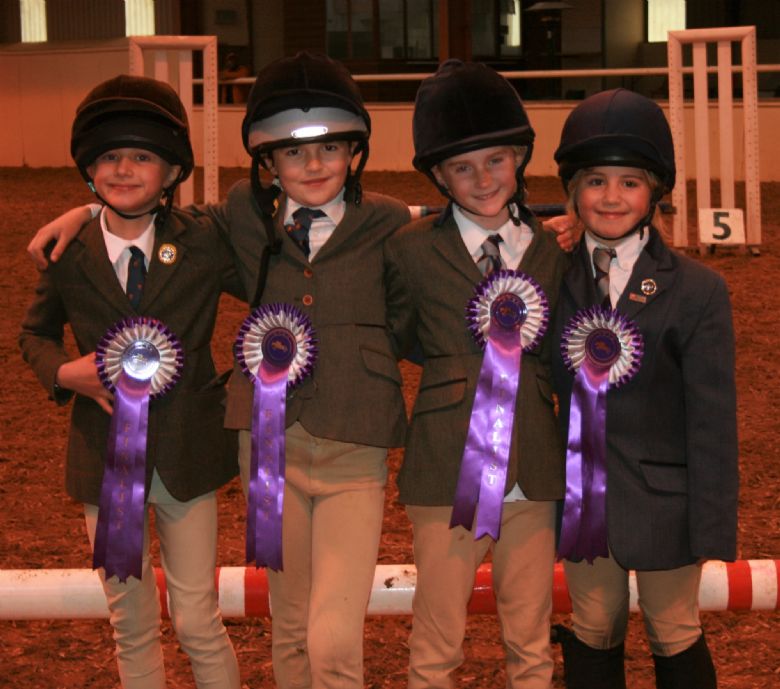 Next came the 60cm class and Matilda rode a beautiful speedy round to be placed 9th. Very well done to them all.
It was a busy weekend for our riders as, prior to this on Saturday, two more of our riders, Rex and Theo, flew the flag for MHS at the NSEA Inter-School Show Jumping at Petley Wood near Battle. Rex competed in the 70cm and Theo in the 90cm, both boys jumped fantastic and fast rounds with Rex jumping clear and Theo had just one pole down after a tight turn.
Many thanks to all the parents for taking the children and ponies, to our Equestrian Team Manager, Kate Dipper, who has led the team for over 10 years, and our completely brilliant Riding Trainer, Keely Harrison.
Another great success for our fantastic Marlborough House riders!