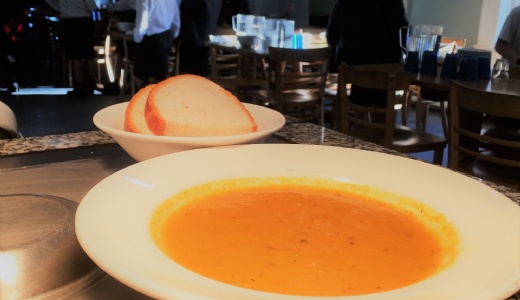 Our warming winter soups are going down very well at the moment.
This honeyed carrot soup was a hot favourite with the children today, so we thought you might like the recipe to make it at home!
Ingredients
2 tbsp butter
2 small leeks, sliced
800g carrots, roughly chopped
2 tsp clear honey
small pinch dried chilli flakes (optional)
1 bay leaf
sprig of tarragon
2½ l vegetable stock
Method
1. Melt the butter in a large saucepan over a medium heat. Add the leeks to the pan, then cook for 3 mins until starting to soften. Add the carrots, honey, chilli (if using), tarragon and bay leaf, then cook for 2 mins.
2. Pour in the stock, bring to the boil, then simmer for 30 mins. Blend the soup in batches, return to a clean pan, then season to taste. When ready to serve, bring back to a simmer.
Thank you to Mark and Dave for making today's delicious soup and sharing your secret ingredient (tarragon)!