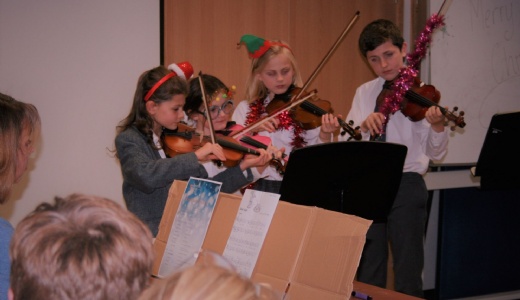 Somehow, amongst a rather busy Autumn Term, fifty-five MHS musicians from Years 3-8 prepared superb music for us all to enjoy at this year's Christmas Concert.
Traditionally, this is a time where our music ensembles have the opportunity to perform, we had Junior Choir (and Mr Coomber), Year 5 Singers, Senior Choir (Staff Choir with a token gesture!) and String Group, Flute Group and Wind Band take part with a host of various festive tunes. In addition, a few soloists and duos performed, many of whom used the opportunity to have an airing before their ABRSM exams the following day.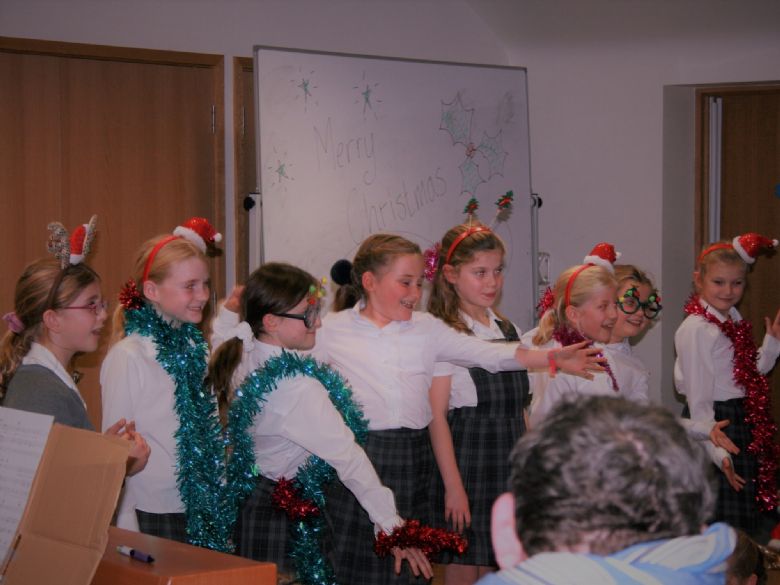 Special mention to Phoebe M who was eager to perform, despite having had just four lessons on the trumpet! There was rapturous applause not just for her courage, flair and determination, but also because she made a very decent sound – already! Watch this space!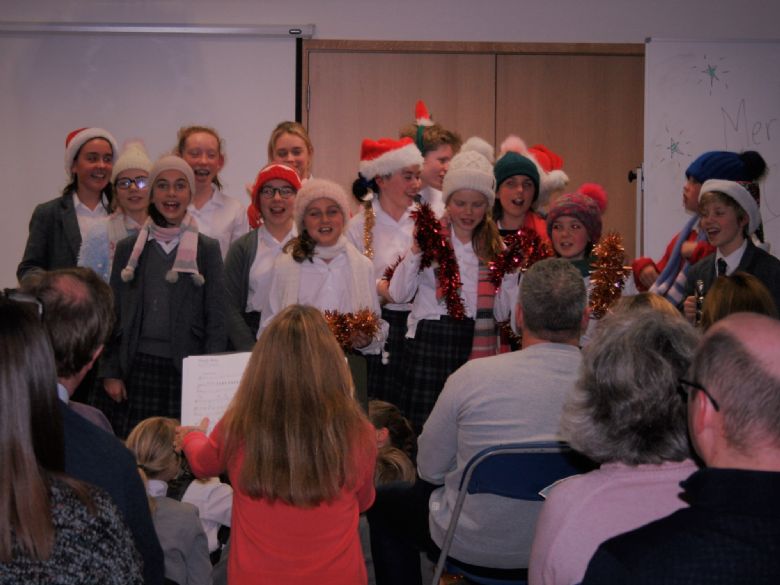 I must also mention Gracie G and Isobel B who sang an unaccompanied 'Shenandoah'. These girls have been performing songs to their class for many years now and so showed confidence and natural musicality. Other soloists included Thomas E on his cello, Mya V and Clara E on their violins, Gabriella S, Millie M, Sofia G, Darcy B and Olivia LB all singing and Emma CB on the piano.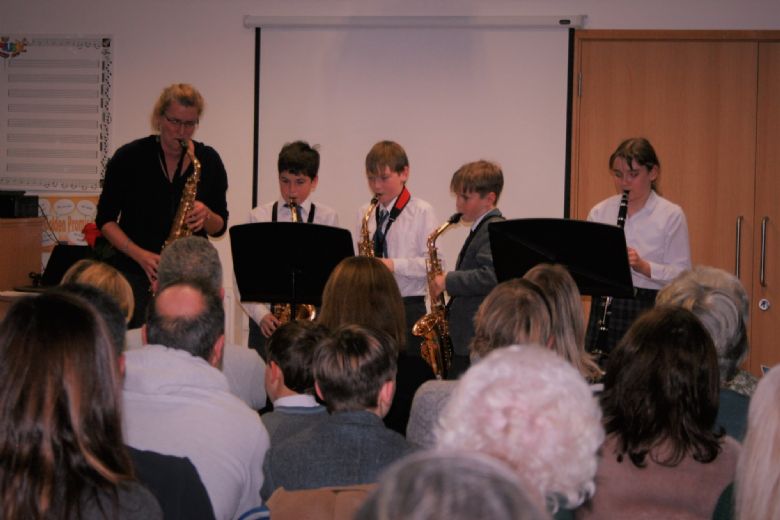 A final mention to Wind Band (better known as 'The Honkey Tonks'), who rounded off the evening with a few Carols and then Herbie Hancock's Chamaeleon. With improvising from the band and audience clicking on the 2nd and 4th beats….as Mrs Coatz said….for a moment there we were all in a cool Jazz Club!
Ms Day, Head of Music