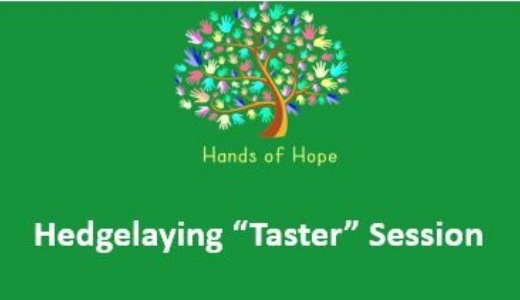 Our Year 8s have been learning about hedgelaying with local charity, Hands of Hope.
On Tuesday morning 7 adventurous Year 8 students travelled down to the Moor in Hawkhurst to find out about the ancient art of hedgelaying. It was organised through our school charity of the year, Hands of Hope, who have the following aim:
To teach people and their communities' practical ways to sustain, conserve, protect and improve the natural environment and, through education and training, improve people's health and wellbeing using growing, cooking and the natural world.
The Year 8s enjoyed a wonderful presentation to start the morning, giving background information about the competitions available and the need to ensure hedges are maintained… otherwise the sheep/cattle/children can escape! Stick pencils were won through curious questioning and outstanding listening.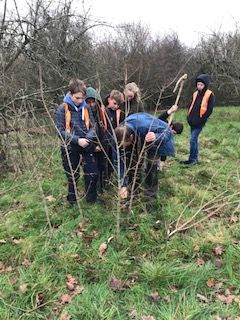 The children were very enthusiastic and were very interested in this traditional craft. After seeing just how sharp the tools need to be and discovering that tools were sharpened with diamonds, they ventured around the site and put the tools to use. They chopped, crafted and bound the hazel into a strong and well maintained hedge. Fingers and toes were counted in and counted out at the end of the session and I'm pleased to report that all were present and correct at the beginning and end of the activity!
On the way back to school, the children were admiring (or admonishing) the hedges, so hopefully you can now set them to work over the holidays and your garden hedges can be transformed with some keen Year 8's!
Children also learnt about the role of Hands of Hope and are keen to return to assist with other projects later in the year.