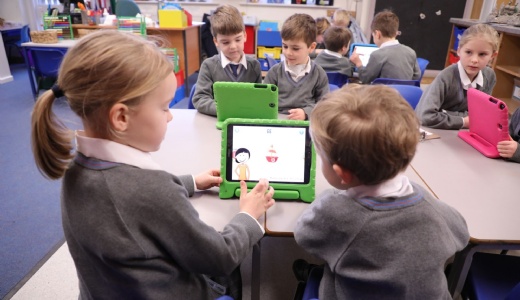 What a way to start a Wednesday!
Reception, Year 1 and 2 were mixed up into groups with a Year 2 leader to direct them around their marvellous Maths morning.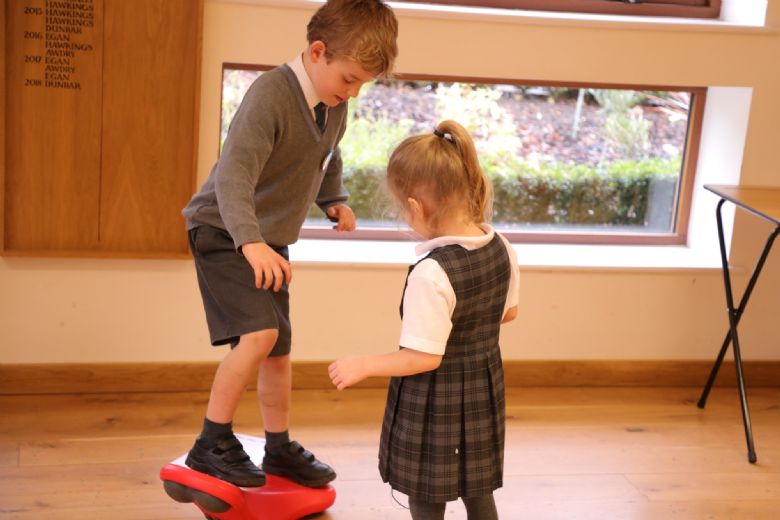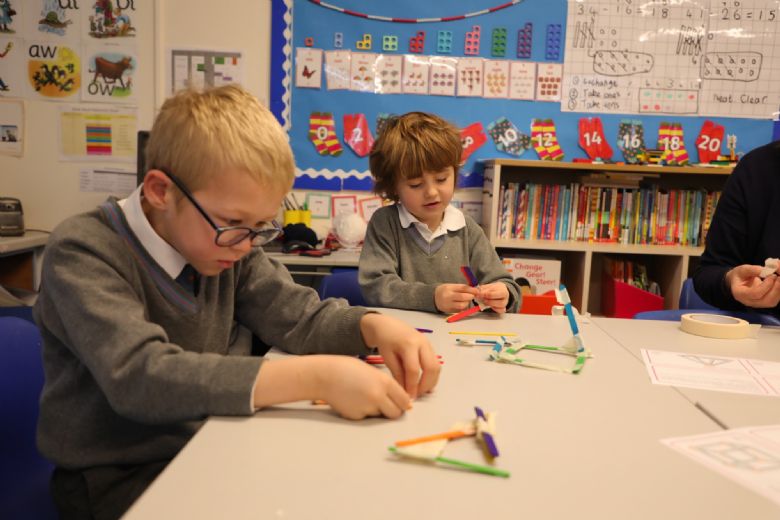 Activities ranged from a human bar graph to a timed obstacle course and Pre-Prep certainly surprised us with the amount of learning they achieved.
There were many highlights including William P's tangram spider and 1P telling Mrs Playfoot that they didn't realise they had been doing Maths all morning, Alex G said "I thought it was just playtime!"