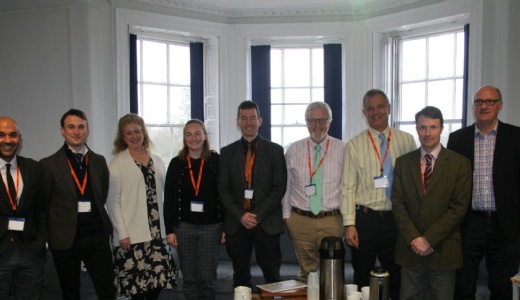 Representatives from the PSB and local PSB schools gathered at Marlborough House for an all day seminar.
Mr P-C, our PSB leader and co—ordinator of the Year 7 and 8 PSB mentoring programme, planned, led and hosted a meeting of other PSB schools today focusing on developing academic tutoring, mentoring and skill development.
There was some great collaboration going on, with an audible buzz from the meeting room all day! Both the Director of Education (Jonathan Carroll) and the General Secretary (James Barnes) of Pre-Senior Baccalaureate (PSB) were in attendance as well as representatives from Yardley Court (schools at Somerhill) in Tonbridge, Bishopsgate School in Berkshire, Feltonfleet in Surrey and The Beacon in Buckinghamshire. Participating via videoconference were teachers from St Neots and Forres Sandle Manor in Hampshire and St Piran's in Surrey.
In the afternoon we were joined by Andy Puncher, Director from pH+ architects in London who ran a workshop to model how we could develop and practice collaborative, communicative and leadership skills in tutorials or mentoring sessions.
For more information on the Pre-Senior Baccalaureate, please click here.