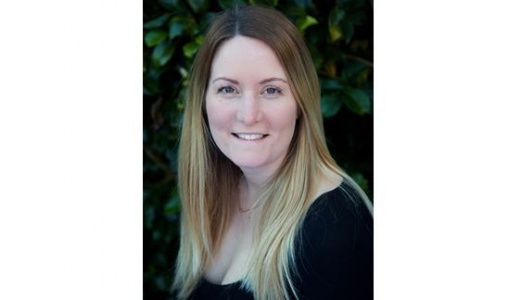 This week we hear from Miss Jennifer Lelliott who started this term as Head of Girls' Games and Humanities Teacher. Miss Lelliott has had a fascinating career to date, including a trip to No. 10 to meet the Prime Minister!
Tell us a bit about yourself, what's your background?
I am in my 11th year of teaching. Before Marlborough House I have worked in Senior schools in Folkestone and Hastings teaching Physical Education up to A-Level at both schools and when in Hastings teaching Humanities and Science at KS3. At university I studied Physical Education and then went on to do a Masters in Leadership and Management in Education, this was part time alongside teaching in Folkestone. I have always been interested in the personal development of children and making sure they receive an excellent PSHE and RSE curriculum. In my previous role as Assistant Principal for personal development, I developed a programme that was nationally recognised and I was lucky enough to be awarded an 'outstanding teacher award' and asked to attend Number 10 and meet the previous Prime Minister Theresa May, this was a highlight of my career.
I have played sport from a young age and enjoy many different types, but my favourite is Basketball, which I have played since the age of 11. I have played Basketball for Hastings and London Towers, I then went on to play for my university and finally for Folkestone in the Kent league. In my role of Head of Girls' Games I hope to be a role model for the children and inspire them to find a sport they love and can continue with as they grow up.
What inspired you to be a teacher?
One of my PE Teachers from school inspired me to be a teacher, she was an excellent role model and ignited my passion for sport at a young age.
What's the most important lesson you can teach?
I believe the most important lesson you can teach is Kindness. This is kindness to yourself and to others. In a world where many things can be so stressful I think it is important to teach young people on how to be kind to themselves so they can feel inner happiness and enjoy the good moments but also how to cope in the more difficult ones. This is also reflected in sport, because not all sports and techniques come easy, they require patience and practice and sometimes it can be hard when we feel we are not improving, but by being kind to ourselves we don't add pressure. I believe you are judged by how you treat others, so being kind to those around you shows who you truly are and remembering we can always learn from others.
What are you most enjoying teaching this term?
I am enjoying everything about working at Marlborough House. It is such a happy and friendly place to be. Being able to see all the girls out playing Games in the afternoons brings me so much joy! Learning new skills and being physically active is so important and I'm glad Marlborough House takes that so seriously.
What exciting things are happening at Marlborough House at the moment?
For me at the moment it is very exciting to have my own Basketball club on a Thursday. It has been great seeing the boys and girls working together to develop new skills. I hope to continue this and have some friendly matches with other schools in the future.
What do you think makes Marlborough House stand out?
I think Marlborough House stands out for its kind and caring environment. All the staff know all of the pupils so well and this helps the pupils grow and develop in ways that can't happen when you are in a larger school. Working here only for a short time I know this is a school that cares for both the staff and pupils, everyone is happy to work and learn here and a happy environment fosters great learning.
Quick-fire questions:
Club/s: Basketball club on a Thursday and Yr5 Prep on a Monday
Unusual fact: I can write with both hands
Highlight of your day: Welcoming my form into school every morning
Most memorable moment at MHS: So far it would have to be my Year 6 Netball team winning their first game this week against Rosehill 20-6
Thank you to Miss Lelliott for her time. We look forward to sharing another snapshot interview next week!