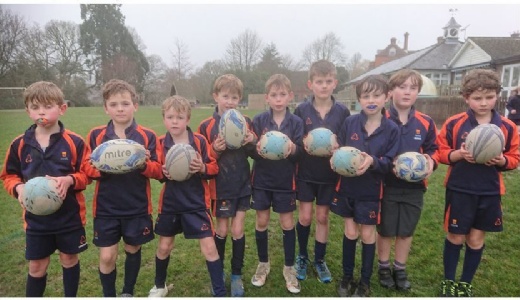 Congratulations to the U9 boys for an unbeaten football season and an unbeaten rugby season! Next up, hockey!
Mr Mathers, Head of Sport said:
"The U9 boys have proved a great bunch out on the rugby pitch. Having played a variety of matches (touch, full contact, 5 a side and 7 a side), they have come out on top in all of their 11 matches. A great season for them and they played with increased confidence and technique.
This is following an unbeaten football season in normal school matches.
A great winter so far!"
Here they are receiving their Sports Merits in the Prep School Assembly on Monday: