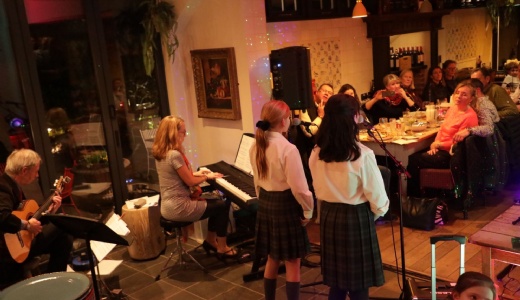 The Great House Pub provided an atmospheric venue for our first Informal Concert of 2020.
Twenty-two performers from Year 5-8 took part and well over forty parents enjoyed dinner whilst listening to their own children perform. Martin Byatt, a professional guitarist played superb background music and joined in accompanying many of the songs.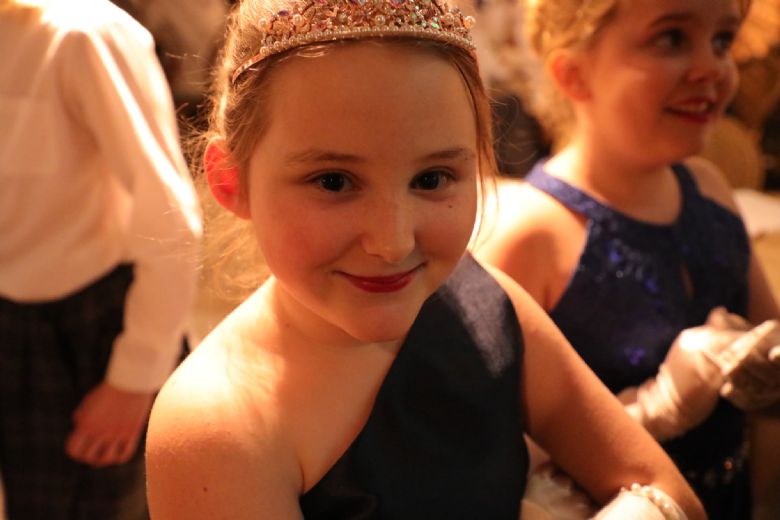 The children performed in 3 different sets in-between the courses, and we had music from Flash Bang Wallop to Schubert's Trout, All is Found from Frozen 2 to a Giga by Seixas and Pretty Polly Oliver to Mercy Mercy. Bravo! to all the children, but especially to those for whom performing is more than a challenge. Everybody gathered up all their courage, stood in the spotlight and went for it.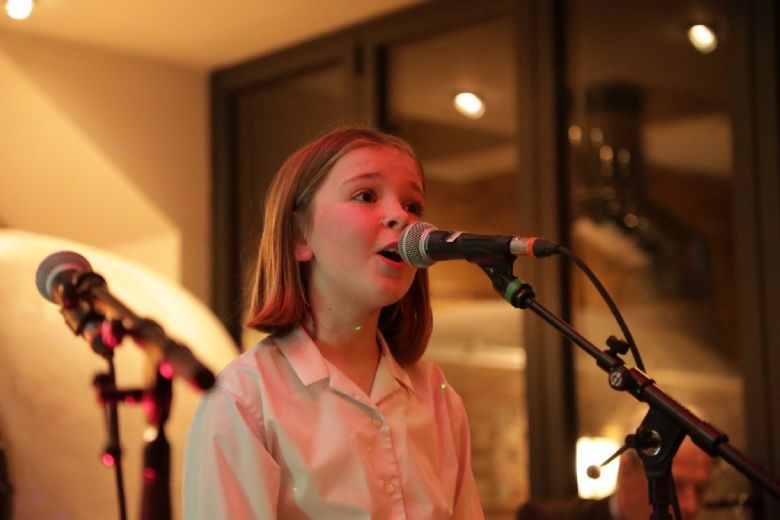 I think that this event shows MHS at its best; a celebration of the individual and support like no other. Listening to all the performers encourage each other and then offer praise afterwards was another highlight. I should also mention Mr Coomber, who only took a little persuasion to sing Figaro's Largo al Factotum. He had his eye on shaving Mr Sabbage – and so it was….much to the delight of the other parents!
It was a late night but a memorable evening with plenty of special memories made.
Ms Diane Day, Head of Music
Well done! to:
Mya V
Gabriella S
Joseph J
Eliza F
Holly H
Clara E
Gracie G
Isobel B
Emmy R
Olivia W
Darcy B
Claudia M
Sofia G
Farrah P
Alice E
Hattie J
Rex C
Isabella R
George R
Henry H
James W
Isabelle W